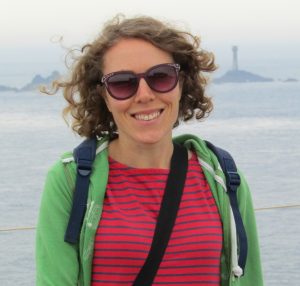 Welcome to Planted Wellbeing Yoga 
My name is Adrienne and I am the face behind Planted Wellbeing.
I first started practicing yoga many years ago before I had my children. My practice came and went, but in the last few years, it became incredibly important to me when I was struck with an autoimmune condition.
Yoga helped me so much, both physically and mentally that I wanted to share its many benefits with others. I qualified as a Yoga Teacher in 2019 with a YMCA Fit Yoga Teaching Level 3 Diploma. I have since gone on to continue my learning, with qualifications in Yin Yoga, Restorative Yoga, Breathwork and Yoga Nidra. I have a special interest in accessible yoga for all.
My classes are aimed at real people with real bodies and real lives. I love to teach beginners or anyone who is not confident with starting their Yoga journey. All classes are aimed to be accessible and I offer many different options to suit different bodies and experience.
See the Yoga page for more information of what I offer.
When I'm not on my Yoga mat, my favourite things to do are walking with my dogs, gardening (especially in my vegetable garden), and camping with my family in our Campervan. Usually though, I can be found in the kitchen. Cooking is my relaxation. The kitchen is also where the cakes are kept…yum.