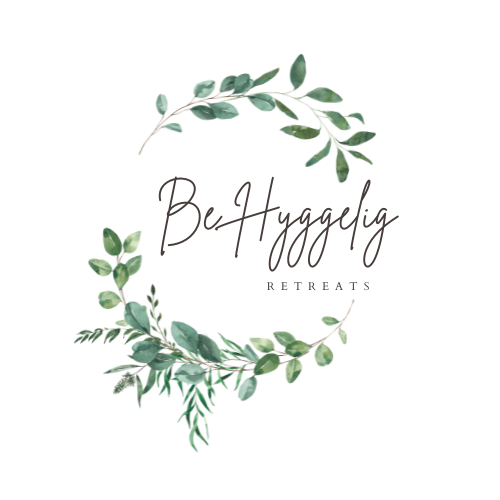 Welcome to be hyggelig retreats with adrienne & Anja
Our 'Be Hyggelig' retreats are gentle, comforting and soothing. We want to create a feeling of connection, warmth, peace and contentment in a comfortable and cosy atmosphere. This includes cosy spaces with log fires, calming colours and closeness to nature. The practices include yummy yin yoga, restorative yoga, acupressure massage, living in harmony with the seasons, pranayama, yoga nidra, qigong and slow walks in nature. 
Be Hyggelig Retreats was born after the lovely Anja of Anja Yoga & I hosted our Summer Solstice camping & yoga retreat together in June 22. We got along so well personally and professionally that we decided to work together more to offer small group retreats, with a focus on connection, nature and slowing down.
I love to share restorative yin yoga, pranayama and yoga nidra practices and am currently studying aromatherapy to bring this extra bit to our 'Be Hyggelig' retreats. In addition to being addicted to yin yoga, Anja offers aspects of Traditional Chinese Medicine which includes living in harmony with seasons, acupressure massage, qigong and meridian theory. Anja also offers thai yoga massage during our retreats. Below are a few extra words from us both.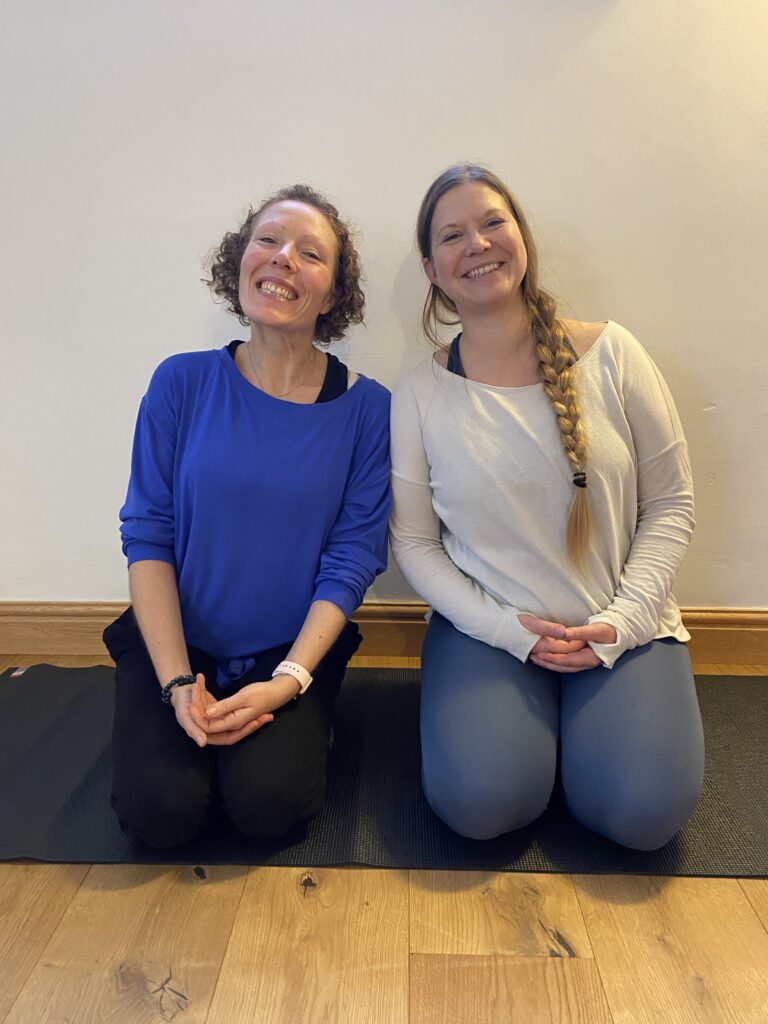 Hi, I'm Adrienne, I'm based in Staffordshire and I teach Hatha yoga, Yin yoga and Yoga Nidra.
My teaching philosophy is that yoga is for every body and my classes are lighthearted, welcoming and friendly. Creaky bones and wobbly legs are all welcome!
I hope to provide a warm and welcoming environment in which you have space to explore and nurture your whole self, through movement, breath and meditation, in order to discover your own inner beauty.
My aim is to make people feel good in their own skin, to be confident in their abilities and to enjoy being part of a community. 
When I'm not on my Yoga mat, I love to get out into nature. Whether walking my dogs, tending my garden or camping with my family, it's great to take time to switch off and unwind.
I'm Anja, yoga & mindfulness teacher based in Wales. I love nothing more than being in nature and walking in the beautiful surroundings of my home valleys of Mid Wales and yin yoga. I offer a safe space for your yoga practice, and a nurturing guidance to support your health and wellbeing. Yoga is for every body and every soul – even though I am trained in various styles of yoga, yin is my thing and what really lights me up!
I also want you to have some fun on the mat – not only as a result of my bad jokes but also during your exploration on the mat. A little playful light-heartedness is oh so important for us adults.
I am passionate about seasonal wellbeing in and living in harmony with the cycles of nature. The most important aspect of my teaching is that you arrive on your mat just as  you are, there is no pressure on doing poses and you choose what feels good in your body on the given day. Everything is truly optional. As I say often to my students: I am here to guide you but you are in your body!
Upcoming Be Hyggelig Retreats
As our journey is just starting, we are in the process of building a website amongst other things. The fun bit at the moment is to find out wonderful venues to host retreats from. However, we already have some retreats for you to book on for. Our aim is to offer a mix of day, weekend, 4 day and weeklong retreats.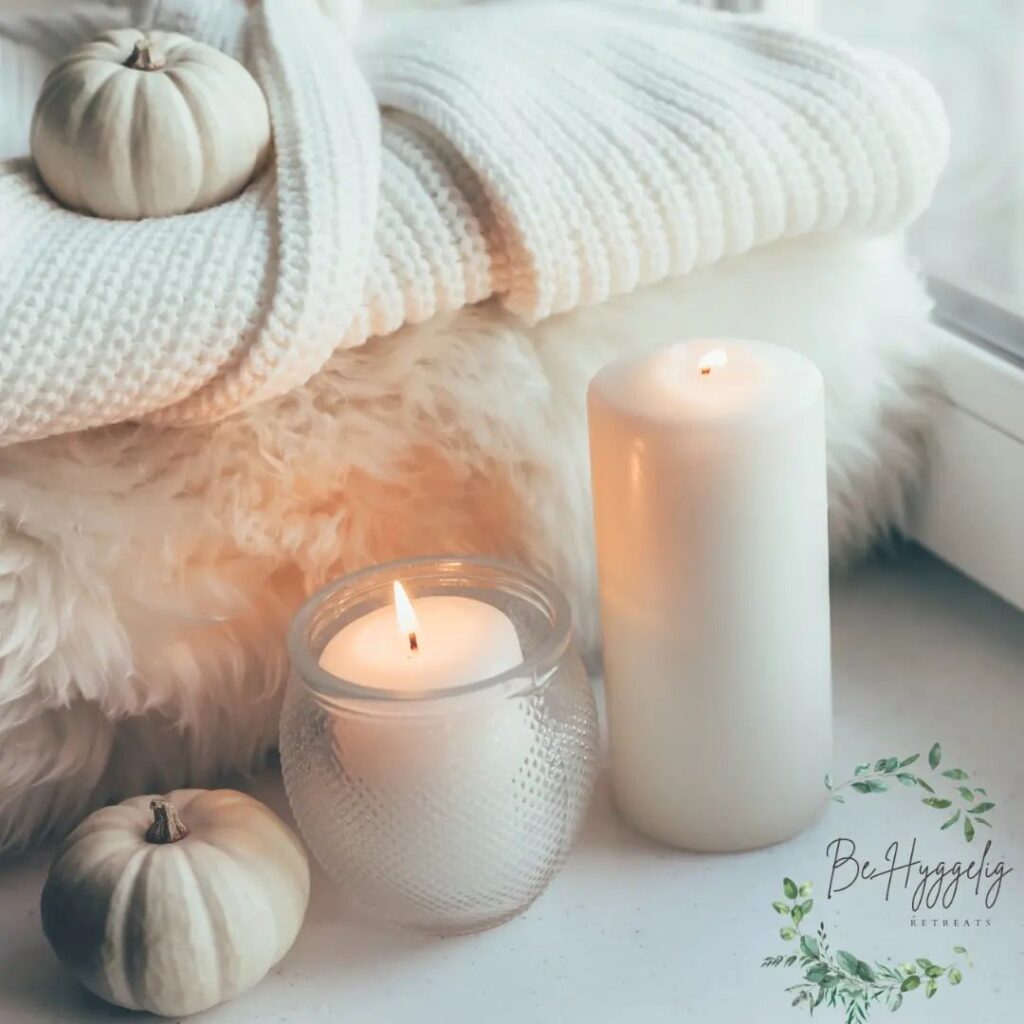 Day retreat at The Nook, Staffordshire
Currently we host day retreats at The Nook, Upper Longdon, near Cannock Chase Forest, Staffordshire. This is a beautiful place filled with all things hyggelig with a cosy fire, and a beautiful cosy studio for our yoga practice. Each day retreat includes indulgent yin yoga, meditation, pranayama, yoga nidra, seasonal wellbeing tips including acupressure massage, a gentle relaxing walk from site into the forest, seasonal lunch, cake and drinks.
Dates:

 

Saturday 29th April 2023 

Time: 9:30-16:30
Cost: Early bird £85 (normally £95). For April 2023, early bird available until 28th February.
How to book: Contact me on

[email protected]

 to receive full information and to book
Please familiarise yourself with the Terms & Conditions here.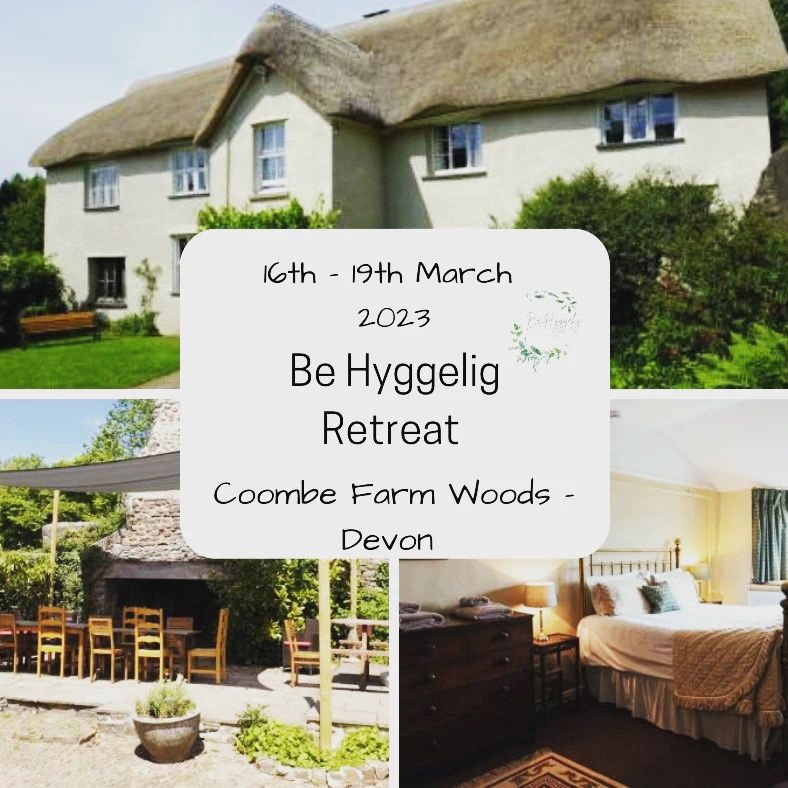 welcome spring – 3 night retreat in devon
Middle Coombe Farm is a real slice of West-country paradise, full of atmosphere, energy & character. The accommodation comprises of the Grade II listed main Farmhouse and adjacent Allensdown barn. Exclusive, secluded & wonderfully tranquil, Middle Coombe Farm is a 16th Century rustic estate with over 700 acres of private grounds and woodland and surrounded by breathtaking Devon countryside.
This place has a real hygge feel from the connection to nature to our thatched yoga barn with views and stunning rooms for a good night's sleep. The three night retreat includes seasonal homecooked food, all hyggelig practices (yin yoga, pranayama, yoga nidra, meditation, qigong in nature), plenty of free time to relax and connect with like minded people in beautiful surroundings.
Dates: Thursday 16 March until Sunday 19 March 2023
Cost: From £475
How to book: See more info and book HERE