Banana and Sultana Loaf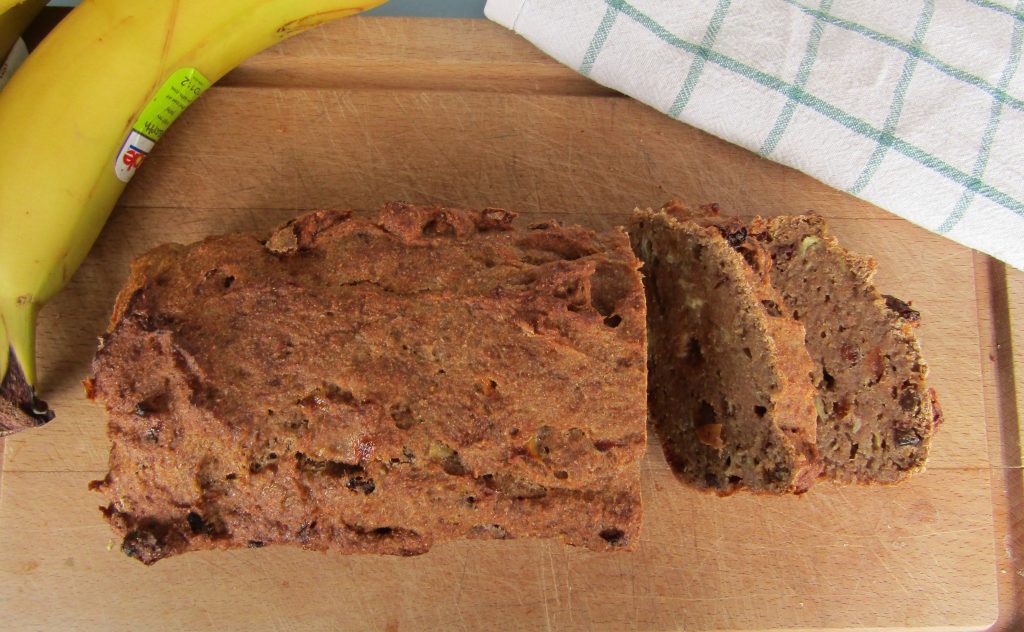 Banana and Sultana Loaf is another Plant Powered Pantry firm family favourite. There is usually a tin of this available for anyone to grab a slice when they are hungry. The recipe requires very little sweetner, as the bananas and sultanas add a lot of natural sweetness. No need to feel guilty eating this!
As well as being delicious, bananas are also very healthy. They are rich in Potassium which helps to regulate heart function and blood pressure, therefore helping to protect us against heart attacks and strokes. Bananas are also a great source of prebiotics, due to their starch content. These prebiotics produce short chain fatty acids, which help with digestive health.
This loaf is another versatile recipe that can be enjoyed in different ways:
Toasted and topped with peanut butter and blueberries for breakfast
With a cup of your favourite tea as an afternoon snack
As a quick energy boost when feeling tired or after a workout
As a sweet treat in a packed lunch.
Banana and Sultana Loaf contains very few ingredients, it is fat free, oil free, dairy free, refined sugar free and nut free! And as always, it is very simple to make! It requires only 5 ingredients – Bananas, Flax egg, Flour, Coconut Sugar and Sultanas.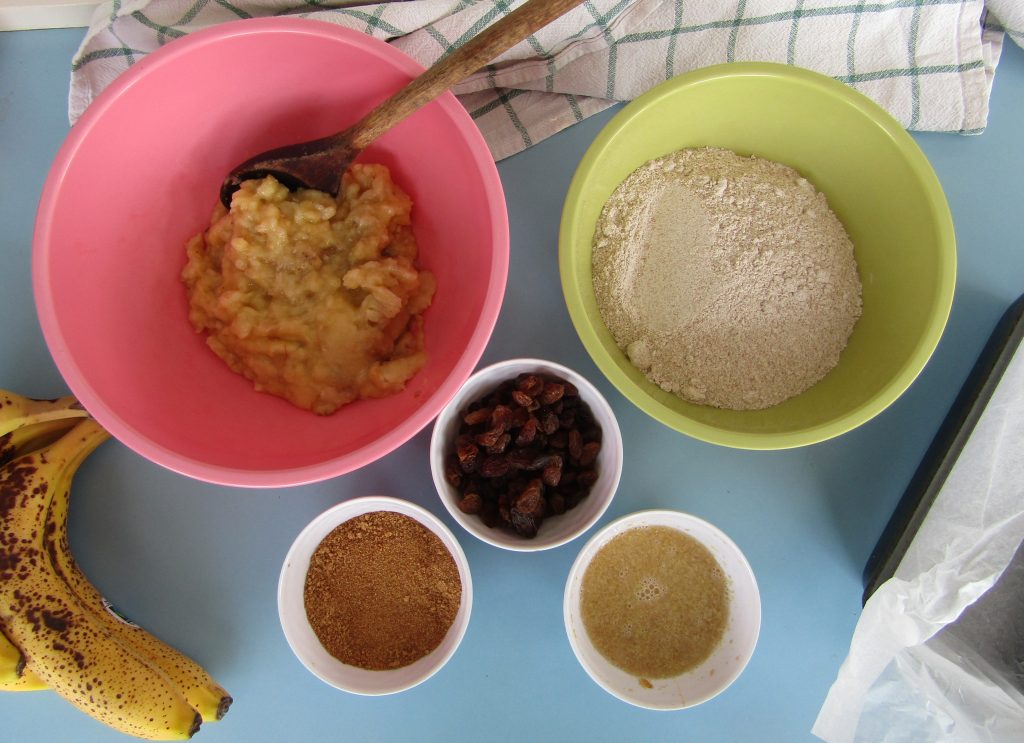 To make good banana cakes or loaves, it is always essential that the bananas are very ripe. Spotty at the least, almost black at the best. This ensures the maximum amounts of moisture and sweetness from the bananas.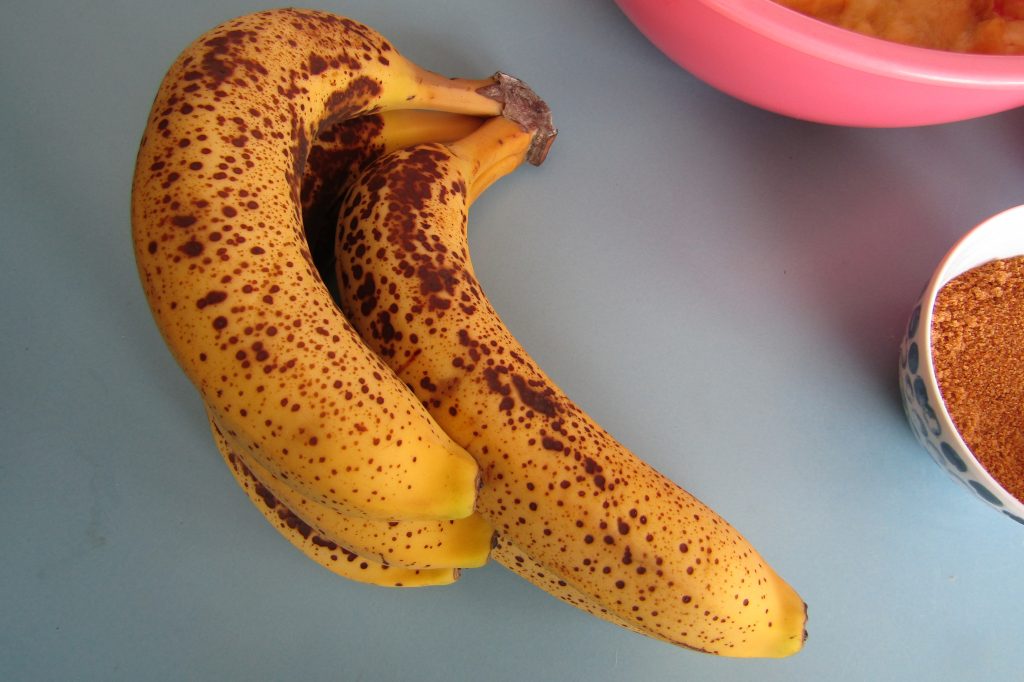 Ripe bananas are also easier to mash! The mashed bananas are then mixed with sultanas and coconut sugar.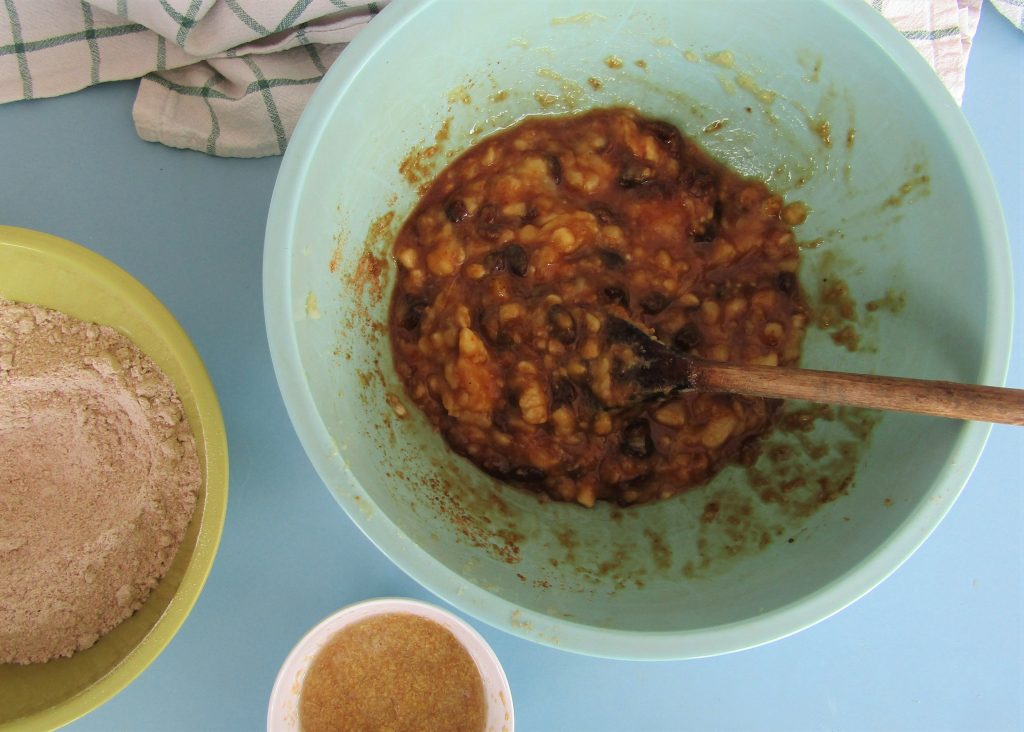 The flour and flax egg are mixed in.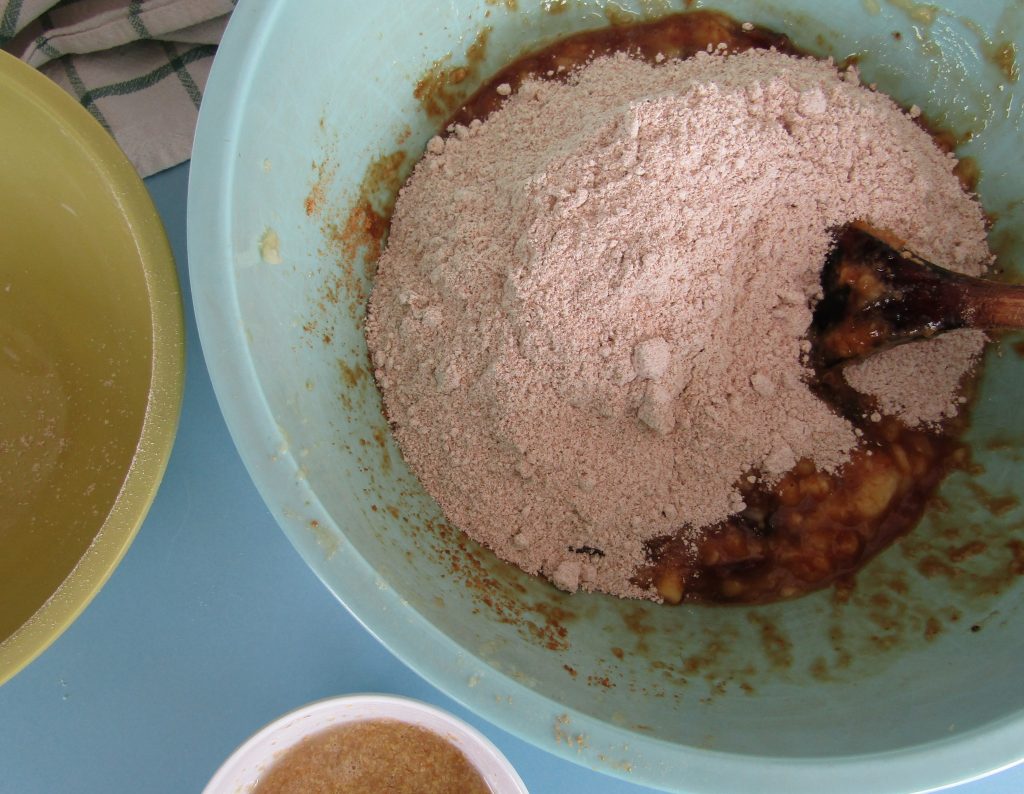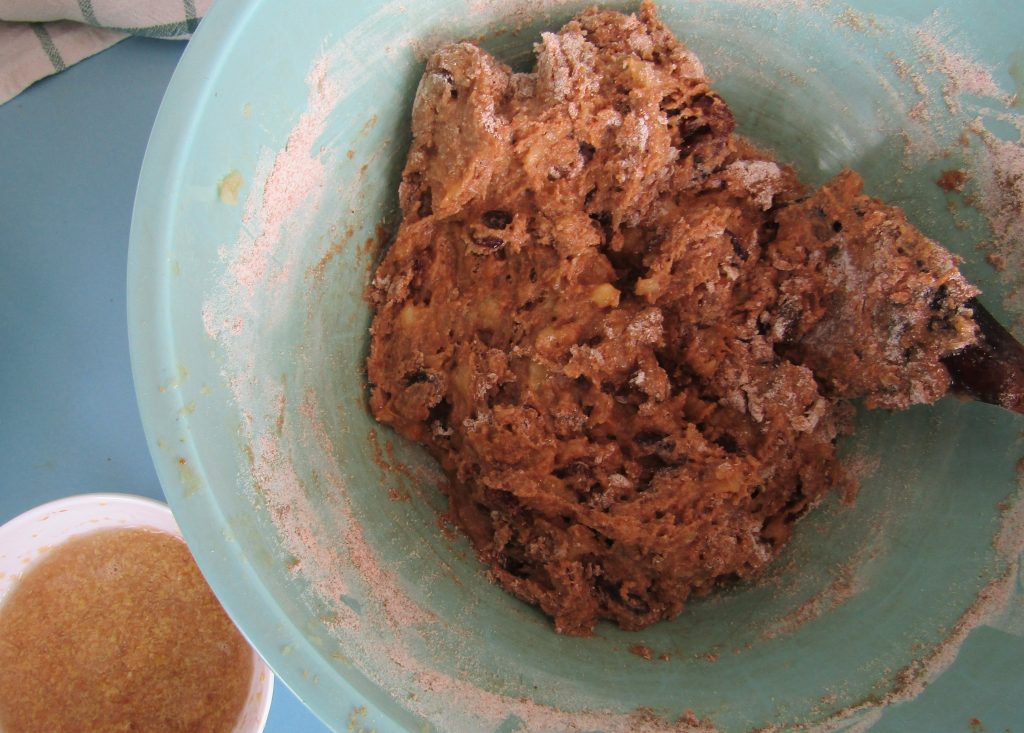 The mixture is spooned into a loaf tin and baked. Simple!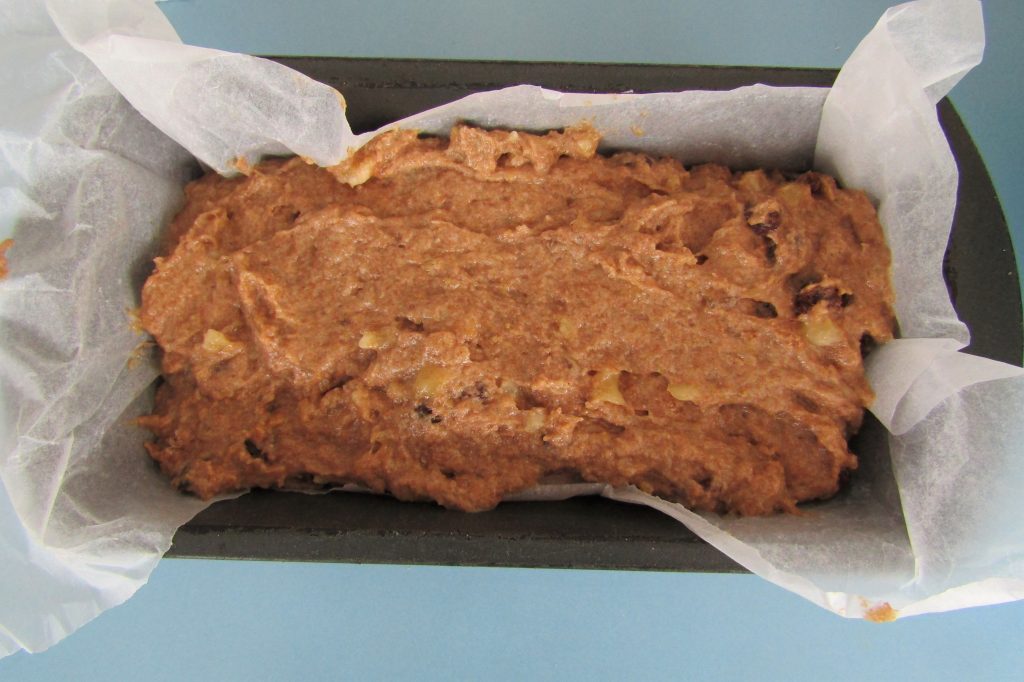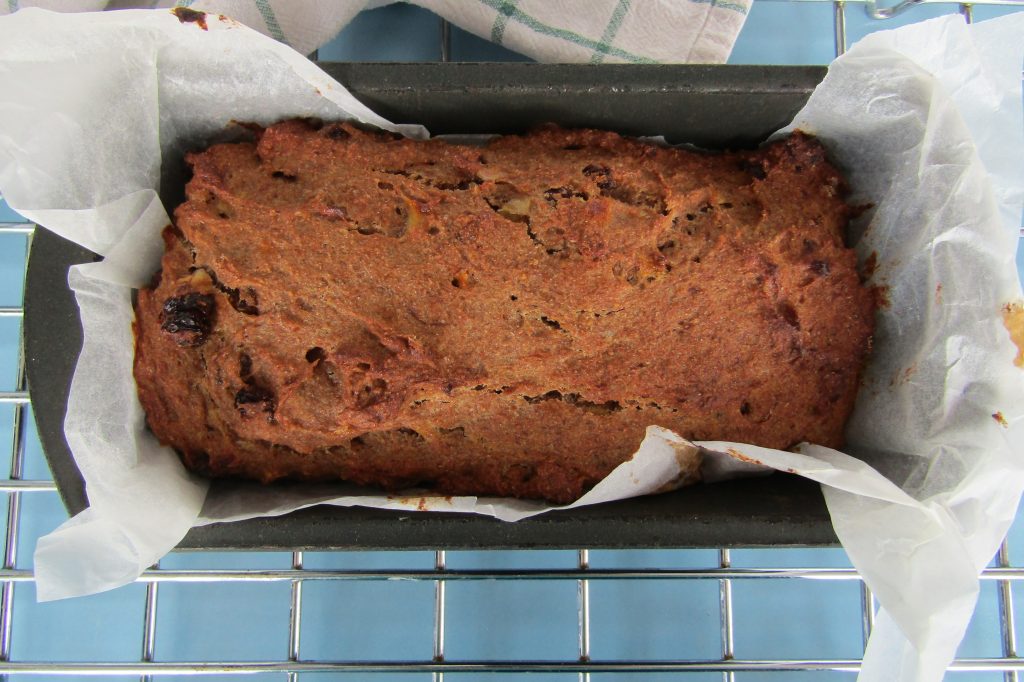 Banana and Sultana Loaf is delicious served warm from the oven or it will keep for a few days in an airtight container (preferably in the fridge). It also freezes well for up to two months. I slice before freezing and then defrost a slice when I fancy one. I often put one frozen into a lunchbox and it is defrosted and delicious by lunchtime.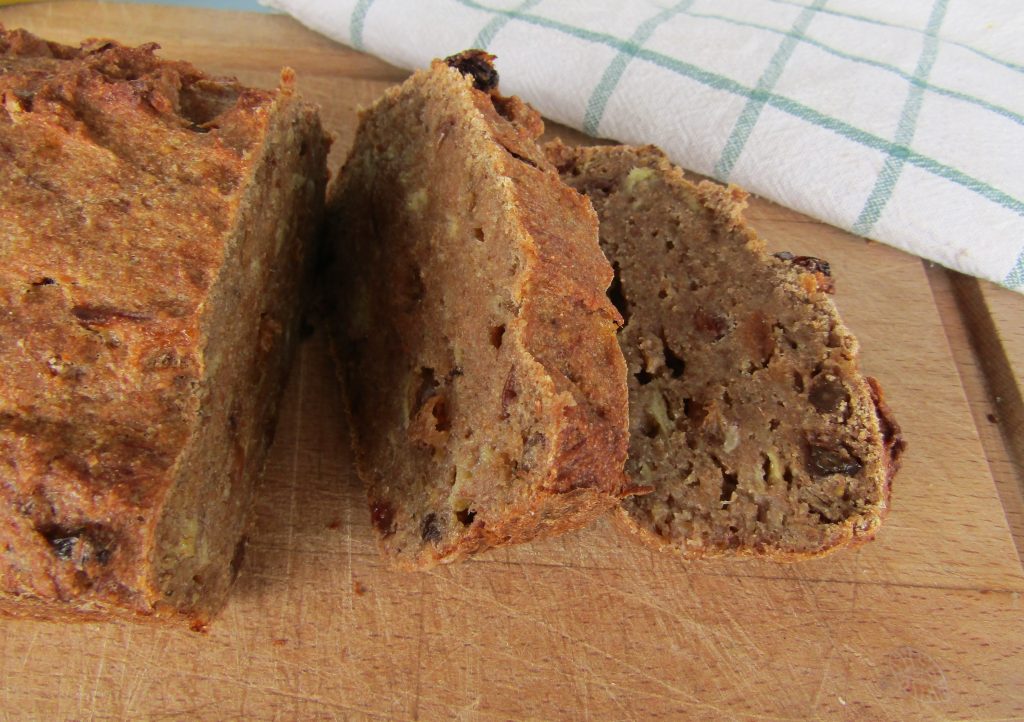 If you try my Banana and Sultana Loaf, please let me know here in the comments. You can also tag a picture in Instagram and give me a like on Facebook.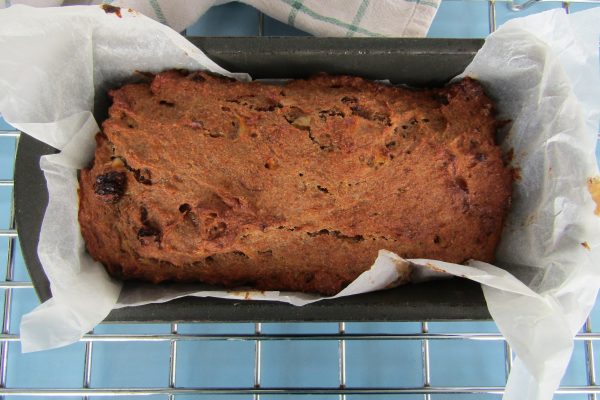 | | |
| --- | --- |
| | |
Pre-Heat your oven to 180C or 160C fan.

Mix the Ground Flax Seed with 5 tbsp water and set aside to thicken and become gel-like. This is your Flax Egg.

Peel and mash the Bananas. I do this with a potato masher - much easier than using a fork.

Add the Sultanas and Sugar to the Banana. Mix well.

Stir in the Flour and Flax Egg. Mix until you don't see any more flour.

Spoon the mixture into a lined 1lb/450g loaf tin. Bake in the centre of the oven for 1 hr to 1 hr 15 minutes - until a skewer inserted into the centre of the loaf comes out clean.

Cool for a couple of minutes in the tin, then transfer to a cooling rack. Enjoy!
Banana and Sultana Loaf will keep for up to 5 days in an airtight container in the fridge. It also freezes well for up to 2 months.
*I usually use wholemeal wheat flour to make this loaf but I used wholemeal spelt flour for the loaf for the photos. Both are delicious. You could also use a gluten free flour if you wish to.
---
---