Slow Cooker Bean Chilli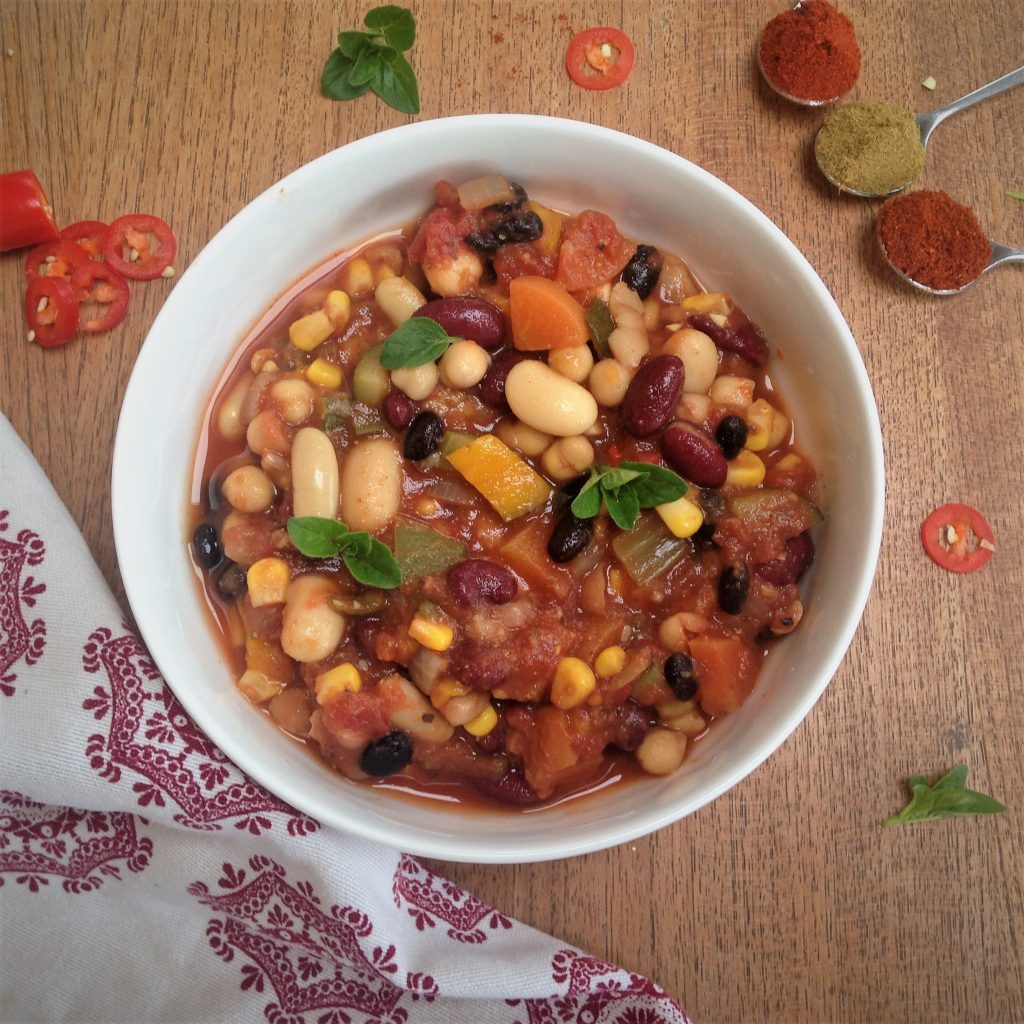 This is a fabulously easy Chilli, which can be eaten in a variety of ways – over rice, in a wrap, on top of a baked potato, with chips or wedges and a salad or with tortilla chips and guacamole.
Beans are a valuable addition to the plant based diet. They are an essential source of protein, are low in fat and packed with fibre.  Beans also provide us with essential minerals such as iron, zinc, folate and potassium and are also delicious!
With 7 types of vegetable and 5 varieties of bean, you are on to a winner when you have this for lunch or dinner.
This is a family friendly dish in terms of spice, but of course, you can add more heat if that's how you like it, or, like I do, sprinkle some chopped fresh chilli over your portion when you eat.
As all the vegetables are chopped quite finely, I find that my children are less picky with this than they would be with larger chunks of vegetables.
There are three essential spices here, chilli powder for heat, smoked paprika for that delicious smoky savoury flavour  and warming cumin.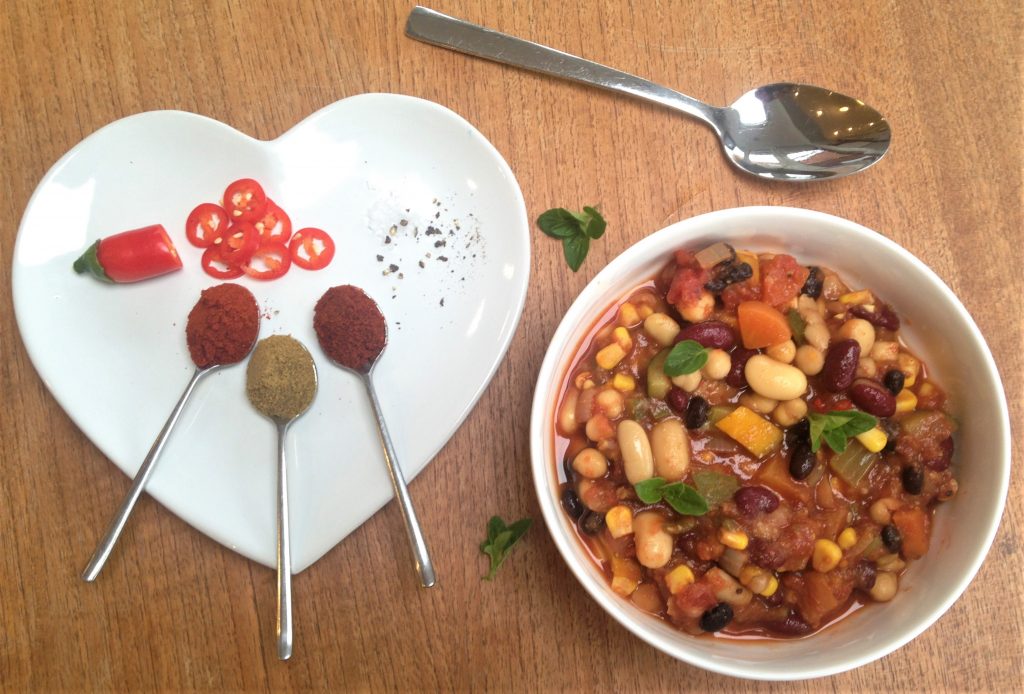 I like to make this Chilli in my slow cooker. I can throw everything in first thing in the morning and it is done when we all get home in the evening so that all I need to do is make a quick accompaniment for it.
The vegetables are sautéed and then mixed with the spices prior being added to the slow cooker in order to bring out the flavours and make a richer finished meal. The rest of the ingredients are then stirred in and it is left to simmer away and become fabulous and flavoursome.
This makes quite a large batch of chilli, it freezes and defrosts beautifully so I always like to keep some in my freezer for easy dinners.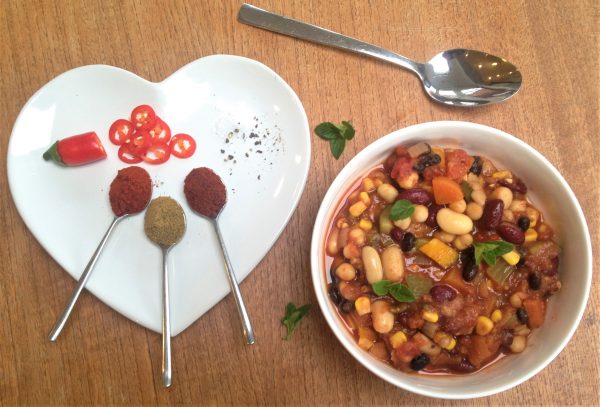 | | |
| --- | --- |
| | |
Chop the onion, courgette, celery, carrot and peppers into 0.5cm dice. Heat a frying pan for a minute on medium heat and add the vegetables. Sautee gently for around 5 minutes, adding a splash of water if they start to stick. Add the garlic and chilli and cook for a further 5 minutes until the vegetables are softened.

Add the spices to the pan and cook for 1 minute, stirring.

Transfer this mixture to your slow cooker and mix in the rest of the ingredients, along with one can full of water.

Season well with sea salt and freshly ground black pepper.

Cook on low power for a minimum of 3 hours, although it won't harm the chilli to be cooked for longer. Test again for seasoning and serve with your chosen accompaniment.
This can also be cooked on the stove. Start the vegetables sauteeing in a large saucepan, adding the other ingredients once softened. Bring to the boil and simmer for around 40 minutes.
---
---