Wholemeal Cinnamon and Raisin Bread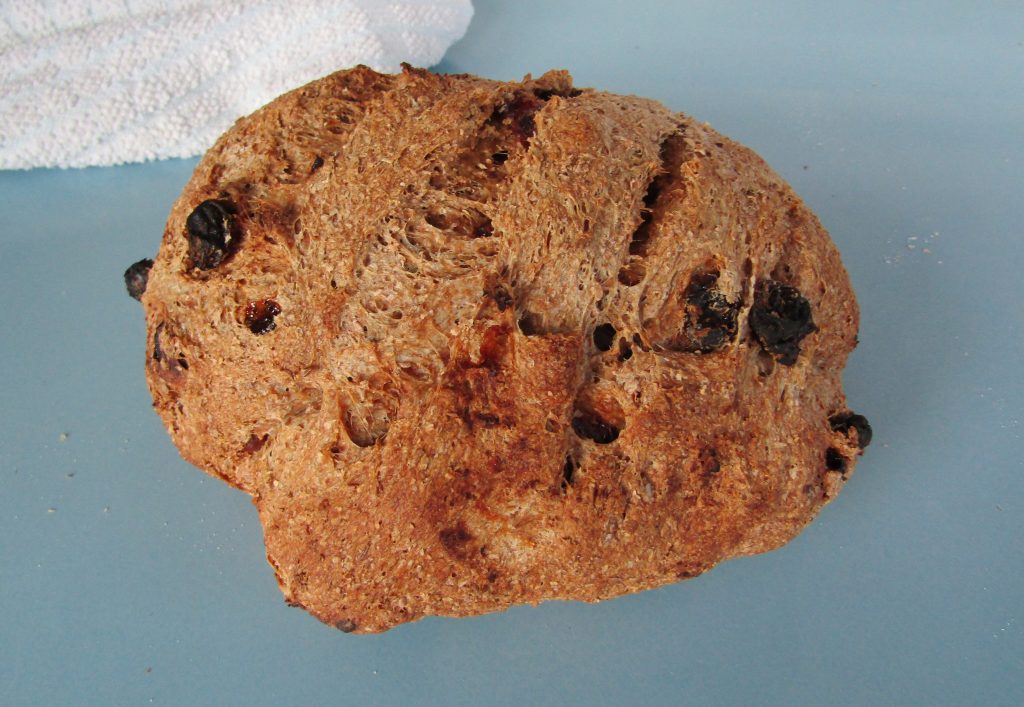 I love the combination of cinnamon and raisins together and we often used to eat cinnamon and raisin bagels. I thought I would try to recreate the yummy flavour at home, therefore avoiding the processed flour, oil, sugar contained in the shop bought bagels.
I didn't want to make bagels myself because (as you may have guessed), I like to keep things simple here and frankly, bagels are a bit of a faff to make! So I decided to make a nice easy loaf instead.
Cinnamon spice comes from the inner bark of a small evergreen tree. It is the oil from the bark that gives cinnamon the very distinctive flavour and smell. It is full of antioxidants, which have been found to have anti-inflammatory effects and can help protect the body from disease.
Raisins are an excellent way to bring sweetness into a dish without adding refined sugar. They can aid digestion, boost iron levels, and keep your bones strong. Raisins are a great source of calcium and antioxidant phytonutrients. They are also full of fibre, which helps keep you full for longer because it slows down the emptying of your stomach.
Wholemeal Cinnamon and Raisin Bread is amazing toasted and covered with nut butter and fruit. Almond butter with blueberries is amazing and so is peanut butter with banana slices. I must admit, I am eating this bread for rather a lot of my breakfasts at the moment! It also makes a fantastic, healthy lunchbox snack.
Bread is easy to make at home, it requires no special equipment – just a baking tray and a mixing bowl. A stand mixer will help you with the kneading stage if you have one, if not, it is easily done by hand and provides a very theraputic, stress busting work out!
Although simple, bread does require some time, love and patience. Trust me though, it's all worth it in the end.
First, the wholemeal flour is mixed with yeast, salt and cinnamon.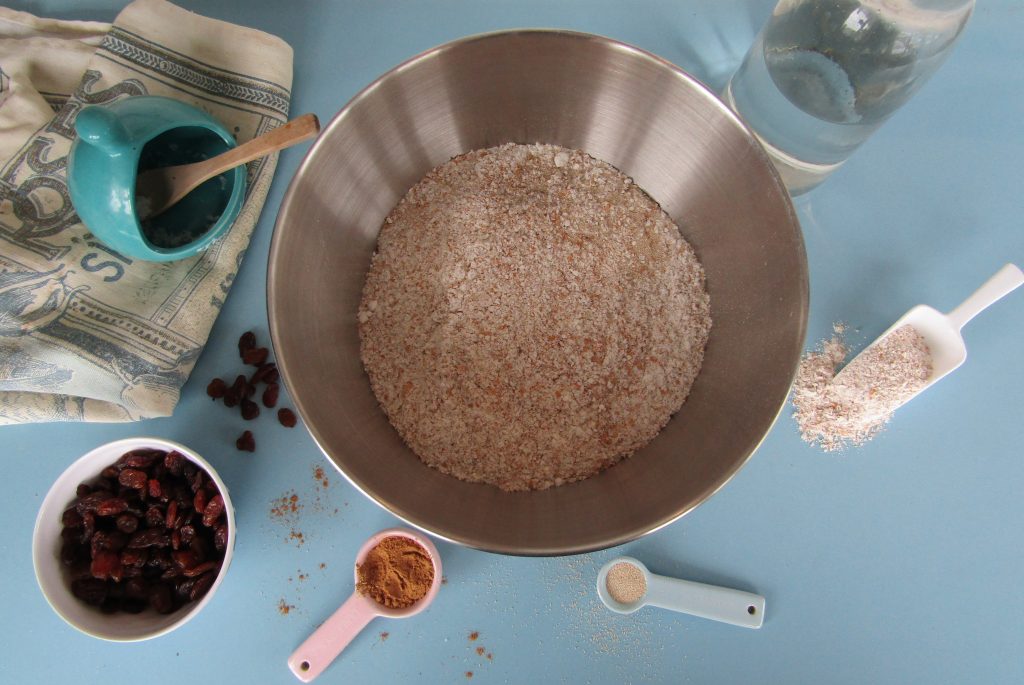 Water is added gradually to bring the mixture together and the raisins are mixed in.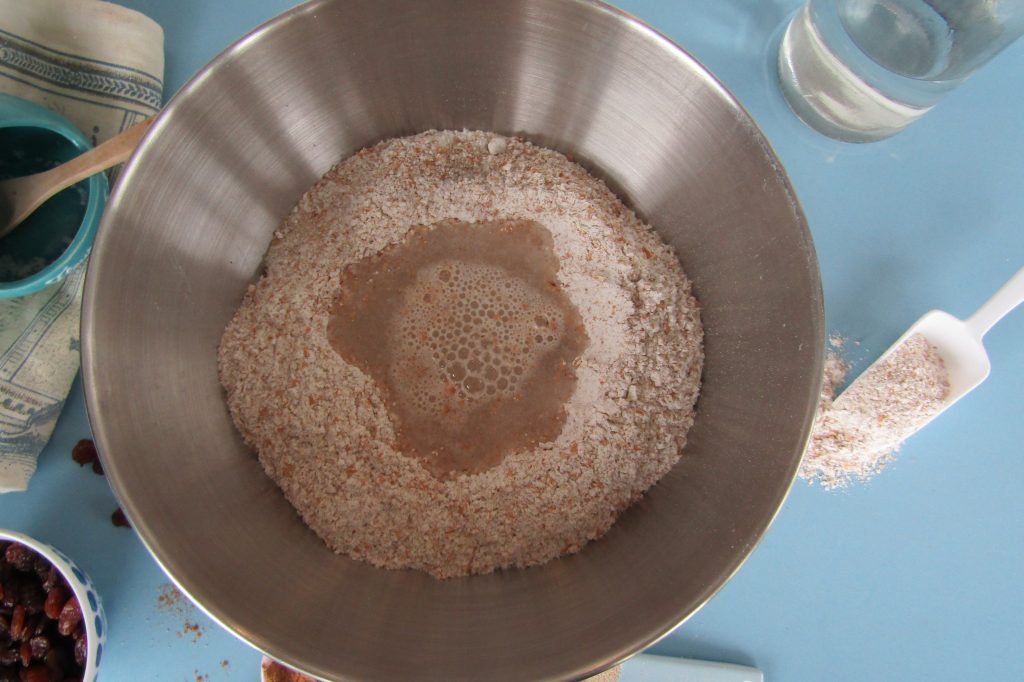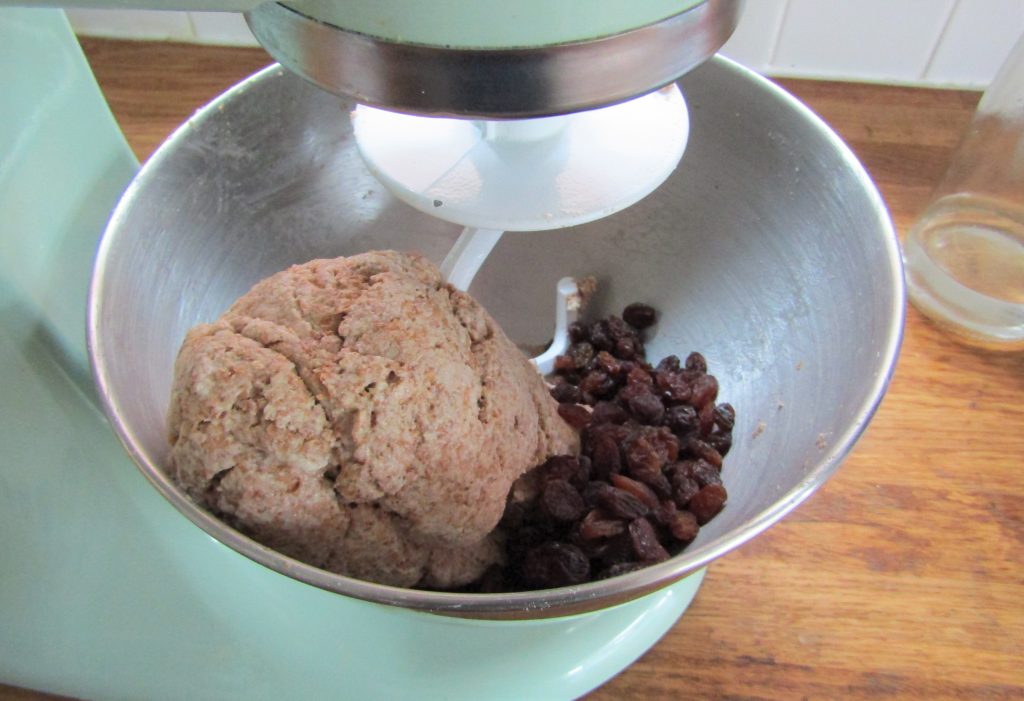 The mixture is kneaded to stretch the gluten in the flour.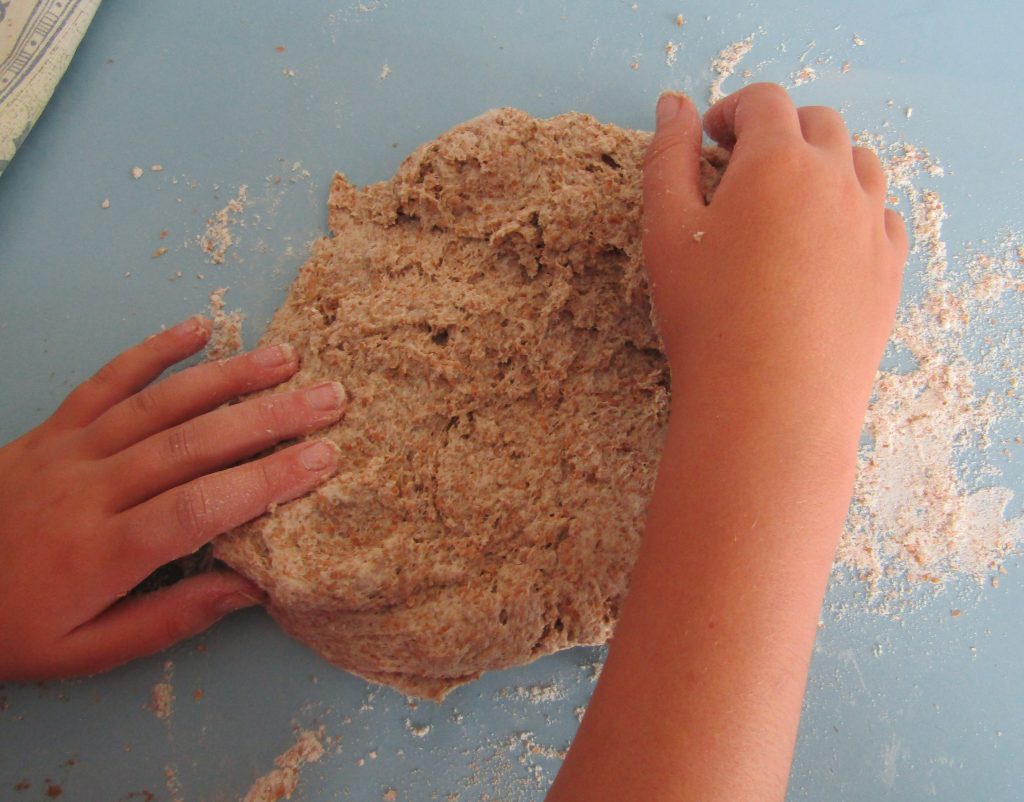 The dough is then left to double in size.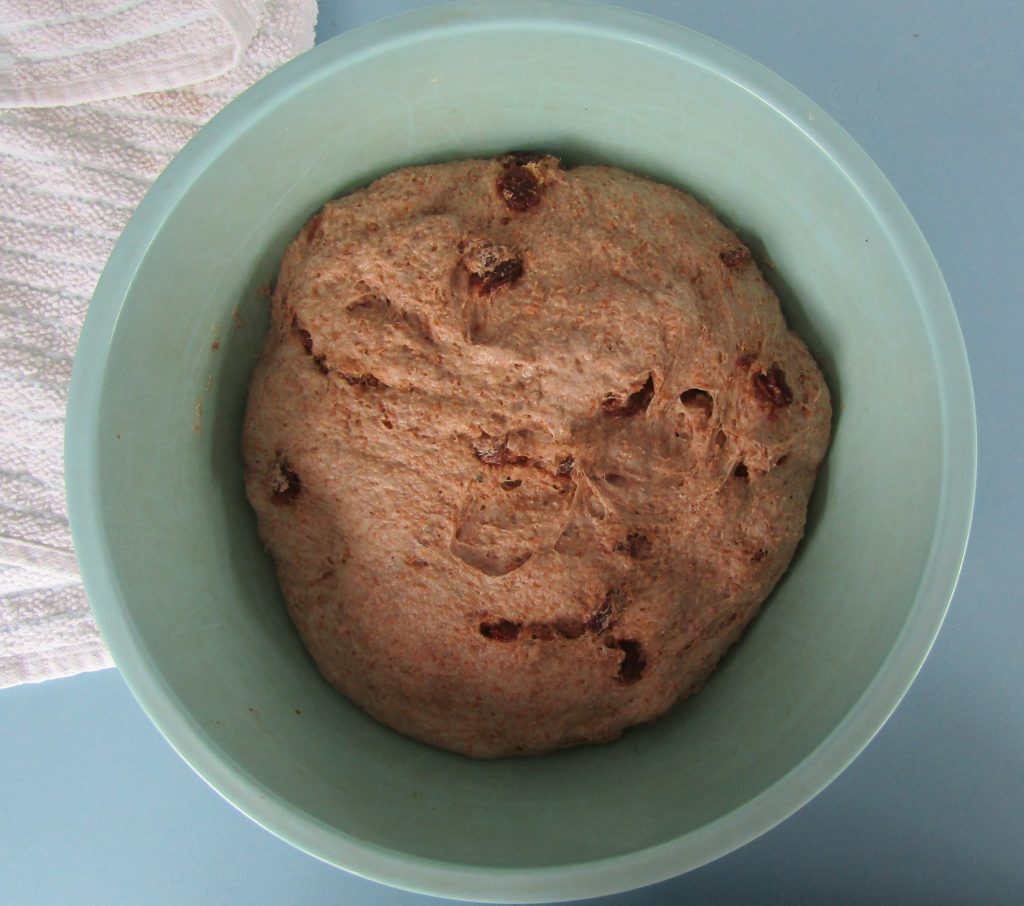 The risen dough is shaped and left to rise again.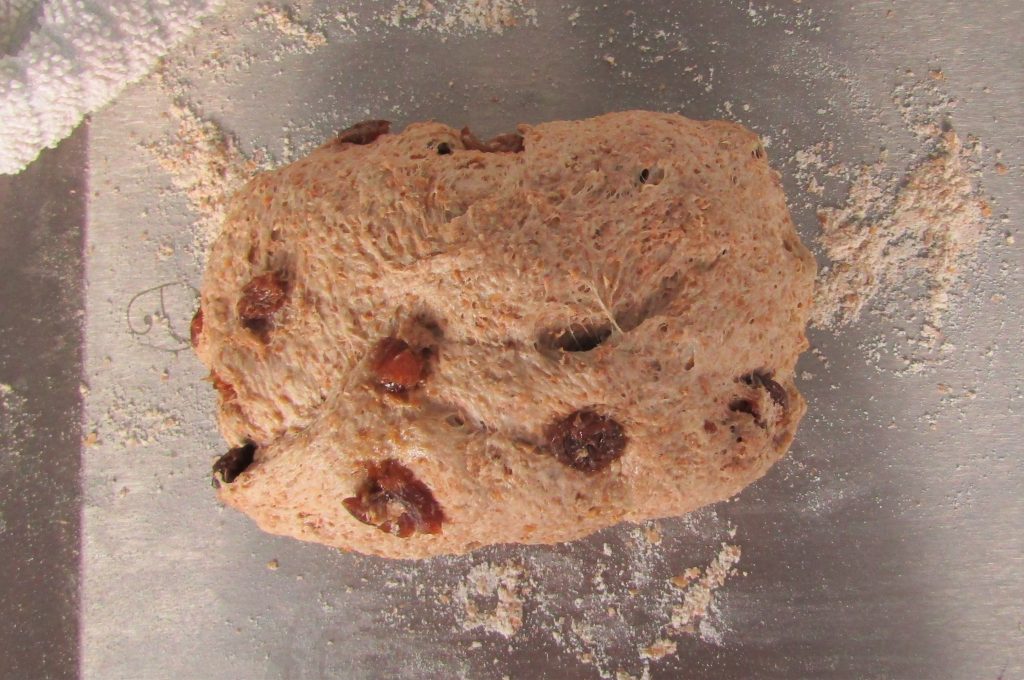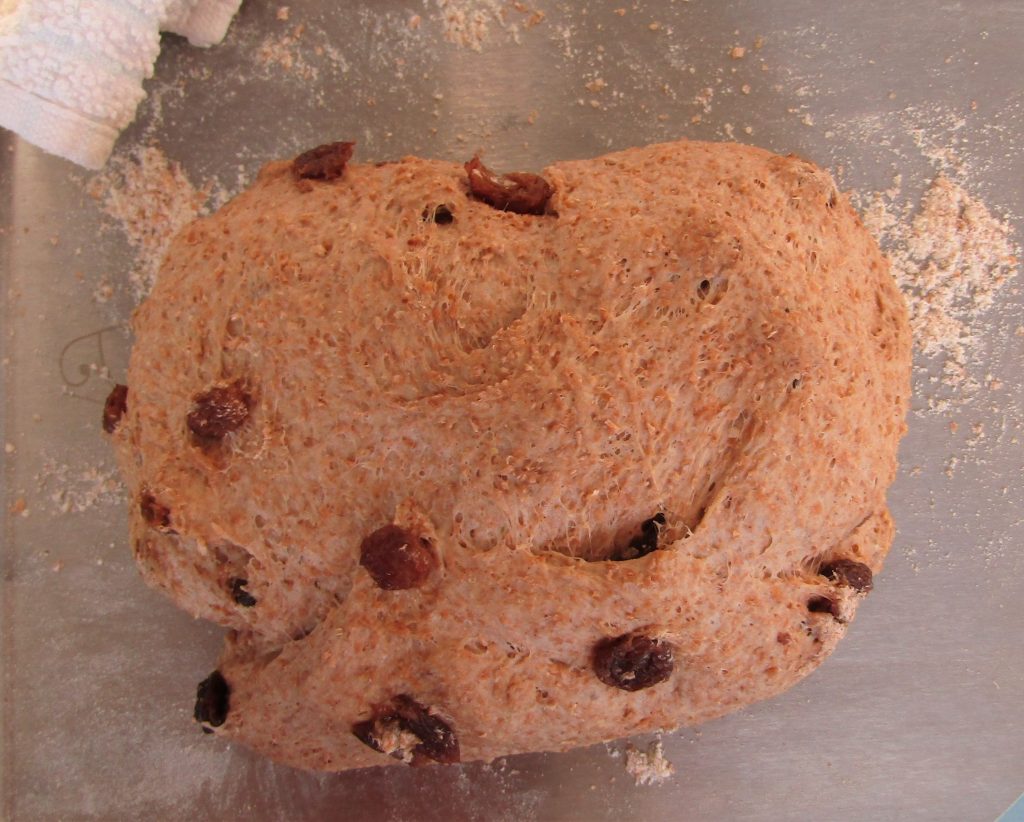 The loaf is cooked in a very hot oven, until cooked through with a nice crust.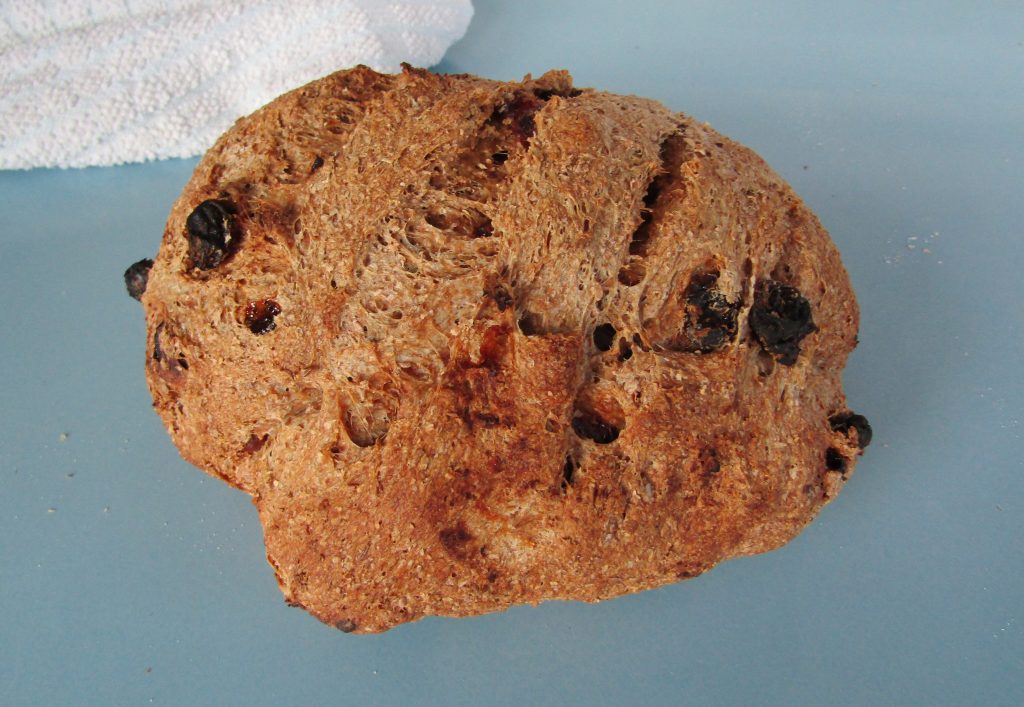 The Cinnamon and Raisin Bread is ready to enjoy. Simple!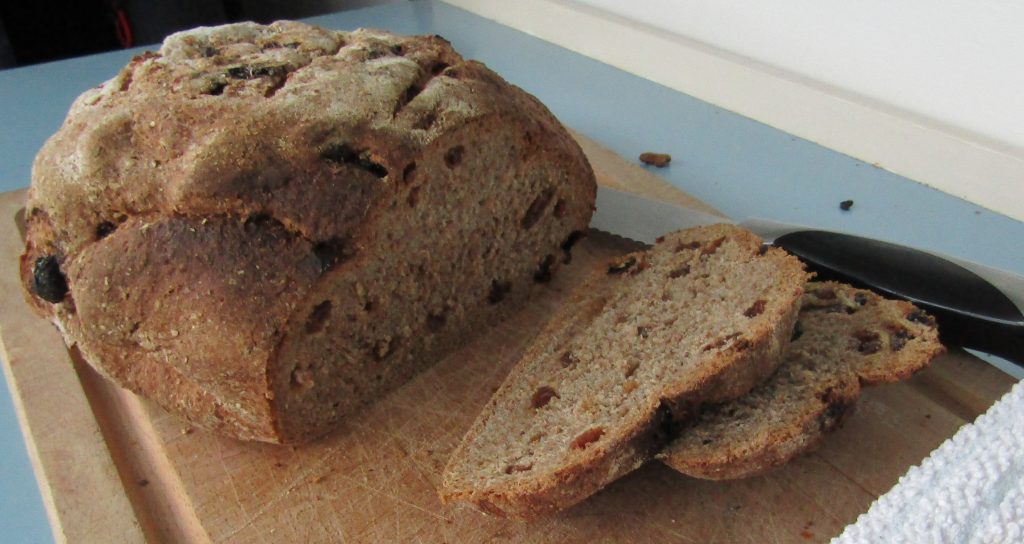 If you try my Wholemeal Cinnamon and Raisin Bread recipe, please let us know here in the comments. You can also tag a picture in Instagram and give us a like on Facebook.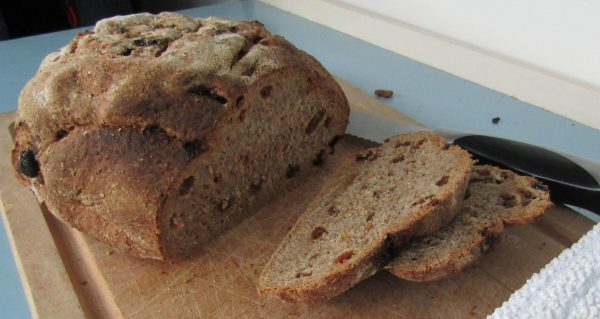 | | |
| --- | --- |
| | |
Add the flour to a bowl. Add the salt, cinnamon and yeast and make a well in the centre.

Pour in 300ml of the water and mix with a fork or fingers. Add more water gradually and keep mixing until the mixture comes together. Add the raisins to the mixture.

Tip the mixture on to a floured worktop and start to knead the dough, pushing, pulling and folding the dough. It will feel quite sticky at first but the more you knead it, the smoother and less sticky it will come. You can add a little more flour if it is really too sticky.

Knead for around 10 minutes until you have a smooth, silky dough. Make your dough into a ball and put it back in the mixing bowl. Cover with a plastic bag, cling film or a shower cap. Leave your dough to rise in a warm draught place free until it has doubled in size.

Tip your dough back on to your worktop and gently and briefly squash out the air. Roll your dough into a fat sausage shape and then tuck the ends underneath to form a nice loaf shape. Sprinkle with a little flour. Leave your loaf to rise again, covered with a clean tea towel or a plastic bag until it has doubled again. Preheat your oven to the hottest setting and heat a baking tray.

When your loaf has doubled, slash the top a few times, pop it on to the pre-heated baking tray and put it in the very hot oven for 10 minutes.

After 10 minutes, turn the oven down to 200C/180C fan and cook for a further 30 minutes. You can test when your bread is done by turning it upside down and tapping the bottom. If it is cooked it will sound hollow. Your kitchen should smell amazing.

Remove from the oven and transfer it to a cooling rack. Try to leave you bread for at least 30 minutes to cool before cutting.
You can also mix and knead the dough in a food mixer with a dough hook – add water gradually (stage 2) and skip stage 3. Knead for at least 5 minutes in the machine.
---
---