Indian Style Flat-Breads
Soft fluffy flat-breads. Perfect for scooping up delicious curries or sauces.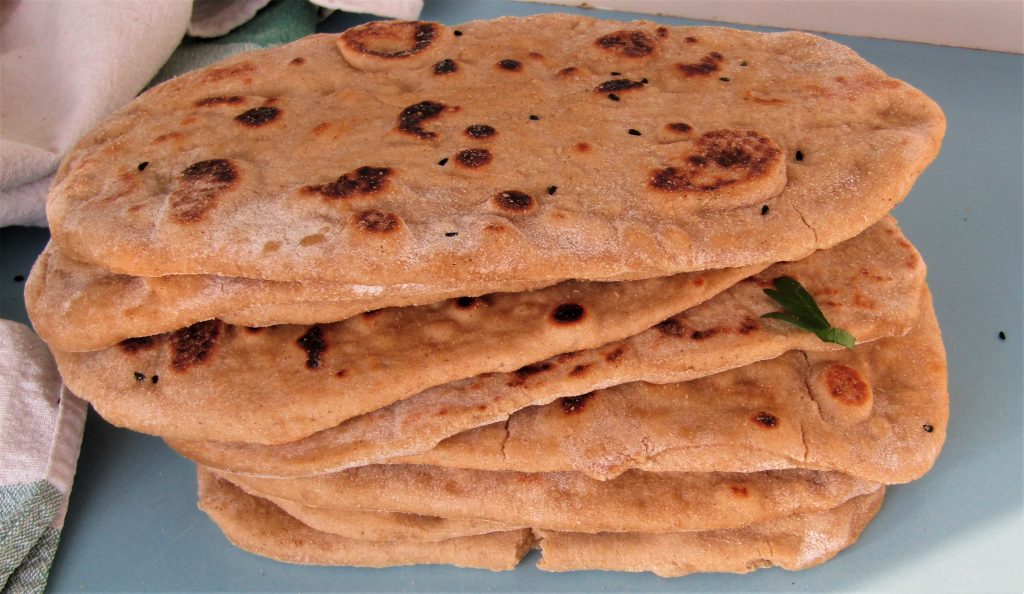 These flat-breads contain no dairy or oil and use wholemeal flour. They are very easy to make and are and excellent accompaniment to curries and soups. They are also yummy topped with your favourite sandwich fillings.
Often flat-breads contain butter and milk but here we use tahini and plant yoghurt. Because flat-breads don't rise much, no yeast is required – which means no long kneading sessions or waiting for the dough to prove.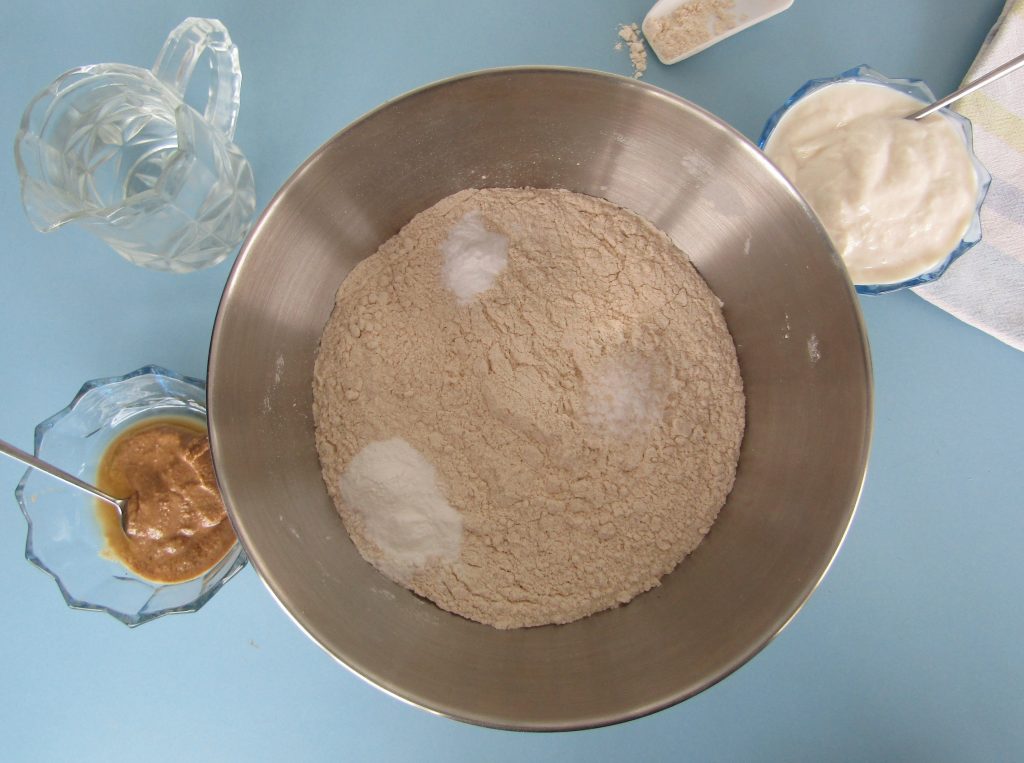 The dry ingredients – flour, raising agents, salt are combined with tahini, yoghurt and water.
The mixture is kneaded gently for a few minutes until a smooth dough is formed.
After a short rest, the dough is split into balls and then rolled out. I like to add a few black onion seeds as I roll to give an Indian flavour to the Flat-Breads.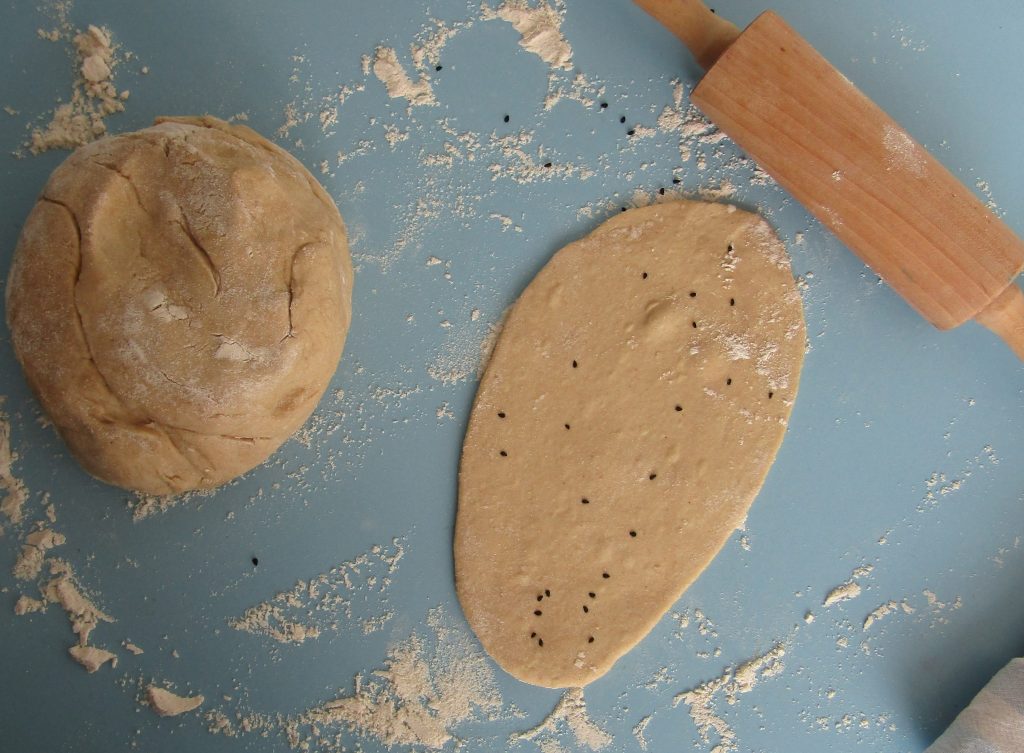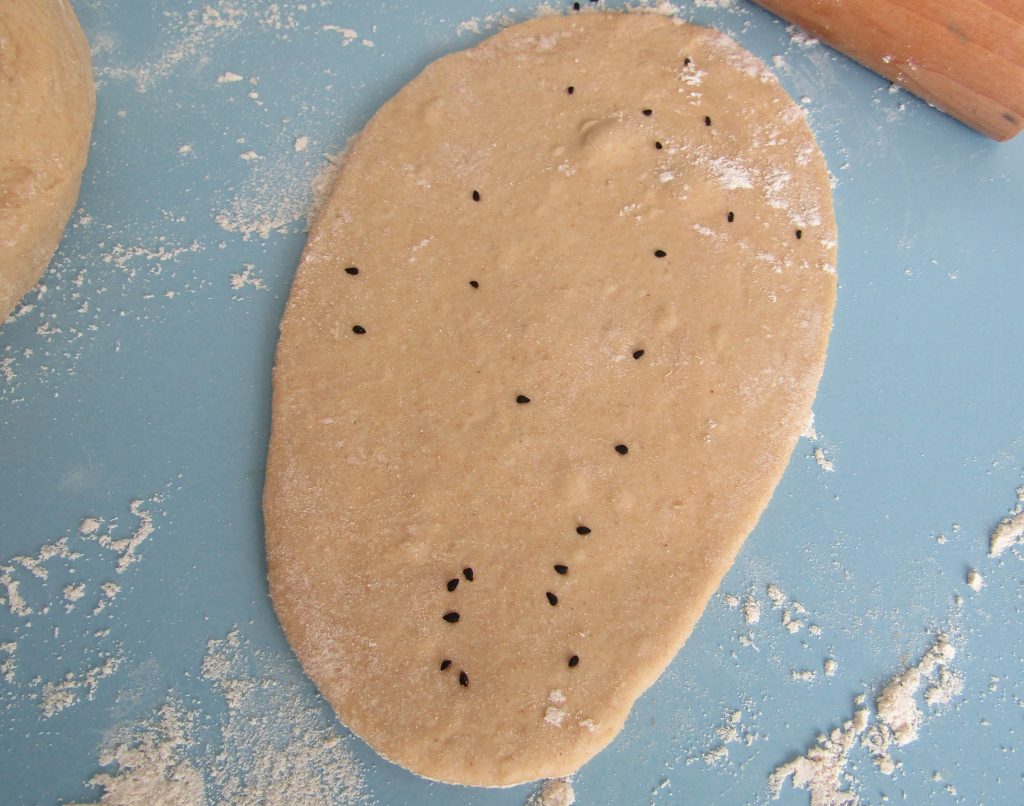 The Flat-Breads are cooked in a hot dry pan for a few minutes on each side until cooked through and slightly charred in places.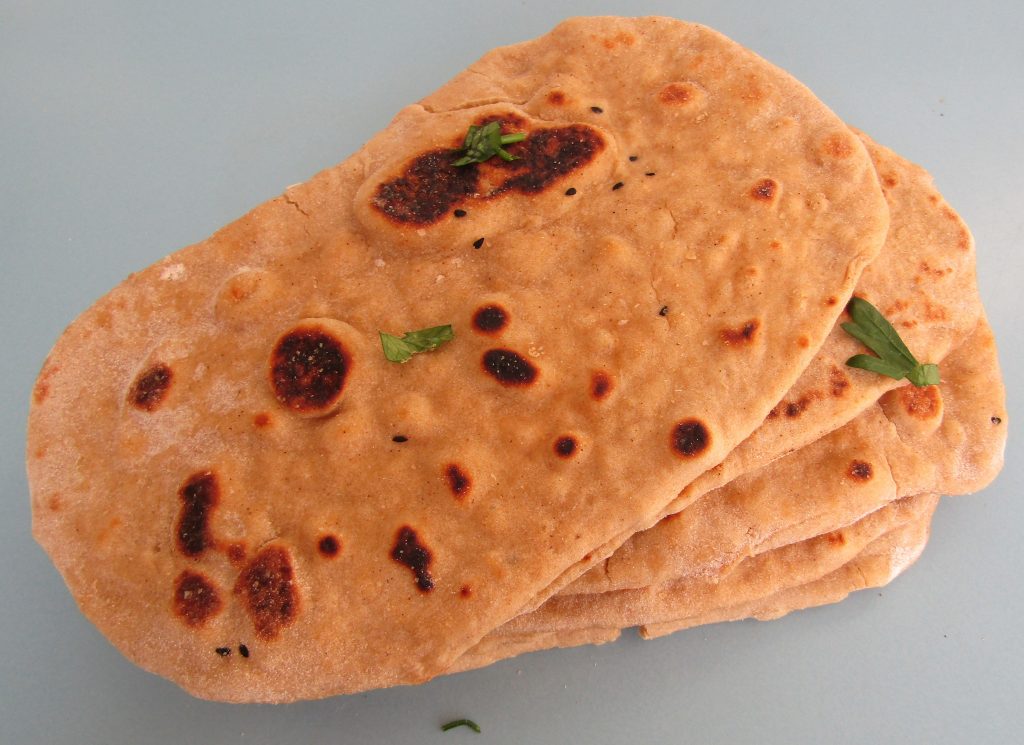 These Flat-Breads are fabulous served with Yellow Split Pea Dhal and also go well with Slow Cooker Bean Chilli.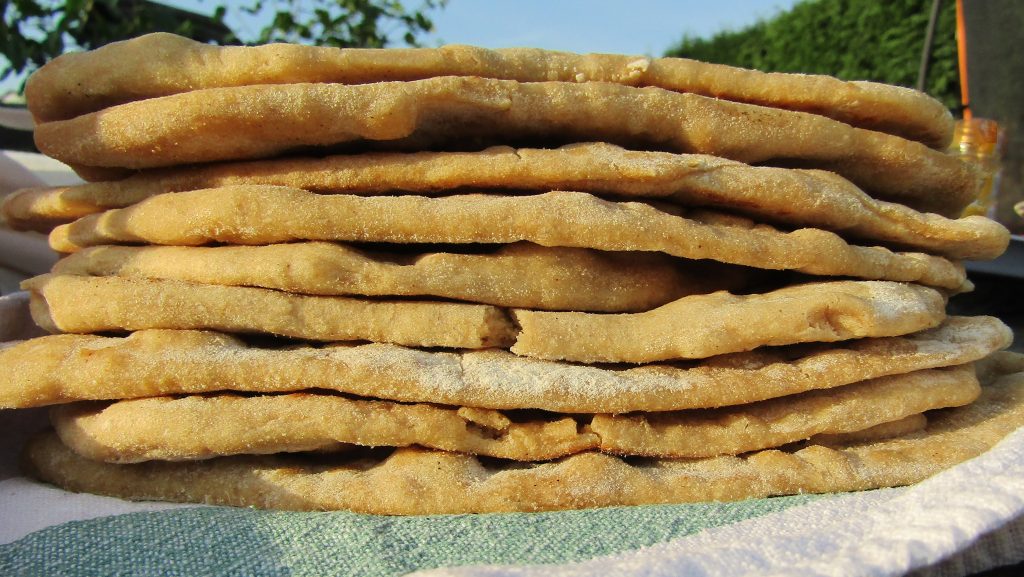 If you try my Indian Style Flat-Bread recipe, please let us know here in the comments. You can also tag a picture in Instagram and give us a like on Facebook.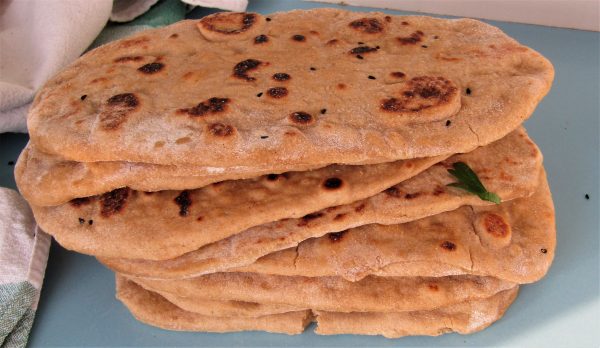 | | |
| --- | --- |
| | |
Mix the flour, baking powder, bicarbonate of soda and salt in a mixing bowl.

In a seperate bowl, combine the tahini with the hot water to thin it down.

Add the tahini mixture, yoghurt and most of the water to the dry ingredients and mix to combine. You may need to add more water if the mixture is too dry.

Knead the dough gently for a few minutes until it becomes soft and smoother. If it is very wet and sticky you can add a little more flour.

Cover the bowl and leave it to rest for 10 minutes.

Once rested, divide the dough into balls (I usually make mine around 80g each) and cover them whilst you cook the first one.

Heat a dry frying pan until hot. Meanwhile roll out one of your balls of dough on a floured board until it is around 5mm thick. I sprinkle a few black onion seeds over as I roll to gently press them into the dough.

Brush the surface with a little water and place it in the pan wet side down. It will start to bubble. Turn after around one minute and cook the other side until both sides until they are bubbly and slightly spotted brown.

Keep your Flat-Bread warm whilst you roll out and cook the remaining balls.
---
---