Chickpea and Courgette Coconut Curry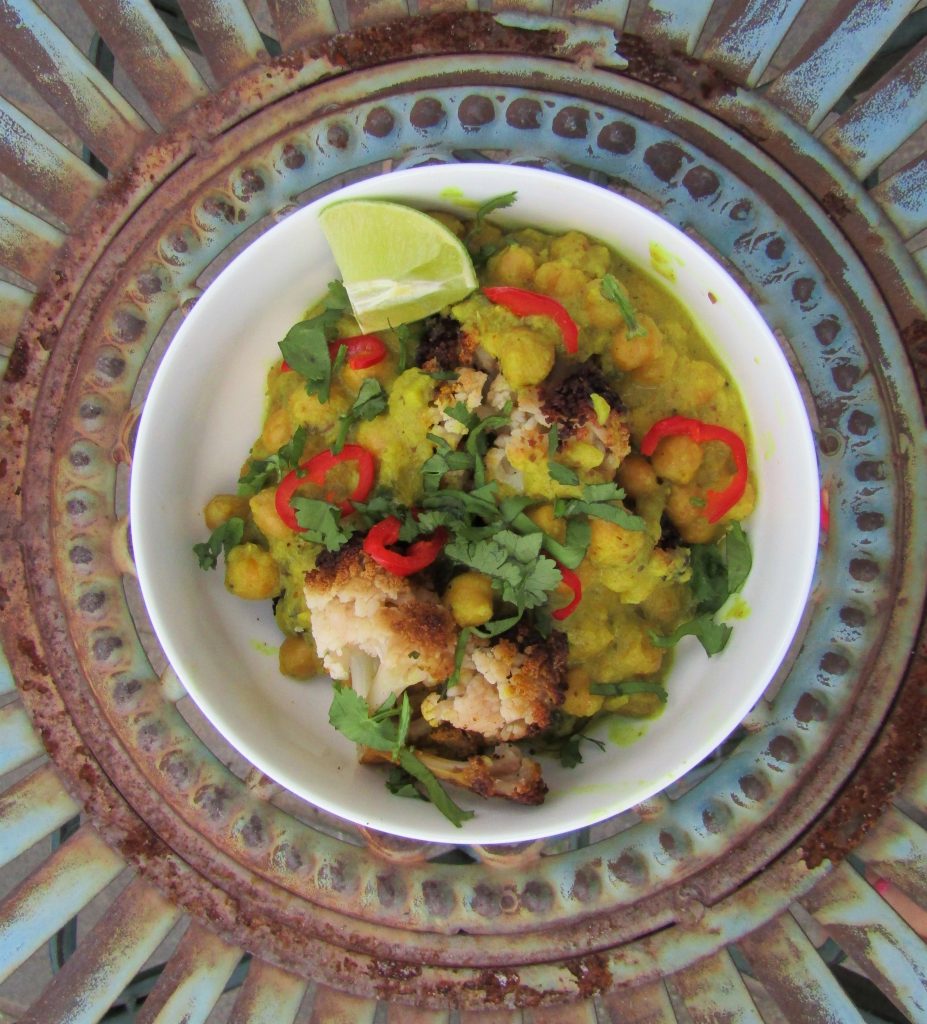 This is a mild in spice, packed with flavour curry which we can't get enough of at the moment at Plant Powered Pantry!
Amazing paired with some spiced roasted Cauliflower or just some plain wholegrain rice, this is a real feast for balmy summer evenings (or mornings or afternoons for that matter)!
Chickpeas are one of my favourite legumes. I eat them every single week in one dish or another and this is my new favourite way. Packed with plant protein and  fibre, chickpeas are amazing for digestive health. They can lower levels of bad cholesterol and improve cardiovascular health. Chickpeas also contain iron, phosphate, calcium, magnesium, manganese, zinc, and vitamin K, which all contribute to building and maintaining healthy, strong bones.
I usually cook my chickpeas from dried, but it is fine to use tinned in this recipe if you wish.
My vegetable garden is starting to produce lots of courgettes, so I have been looking for ways to use them. My children are not too keen on courgettes so I grate them in this recipe. They become undetectable used in this way, but as a bonus, they thicken up the curry nicely too!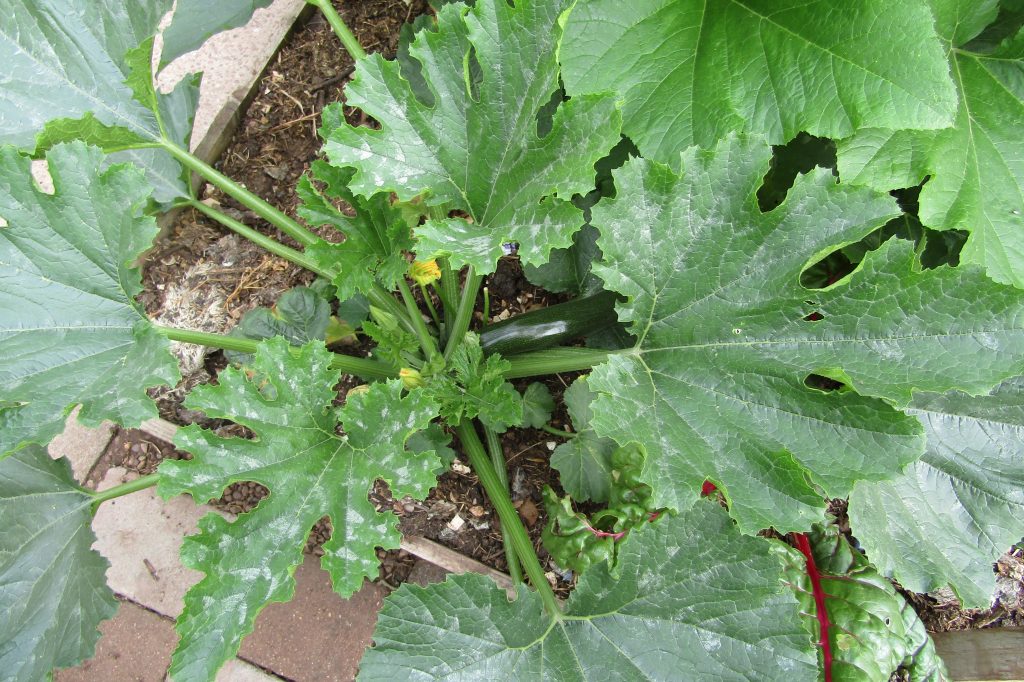 This is a super simple recipe, requiring very little preparation and a fairly short cook time.
The spices are common and you probably have them in your store cupboard already. They are toasted in a dry pan until fragrant, then ground to a powder.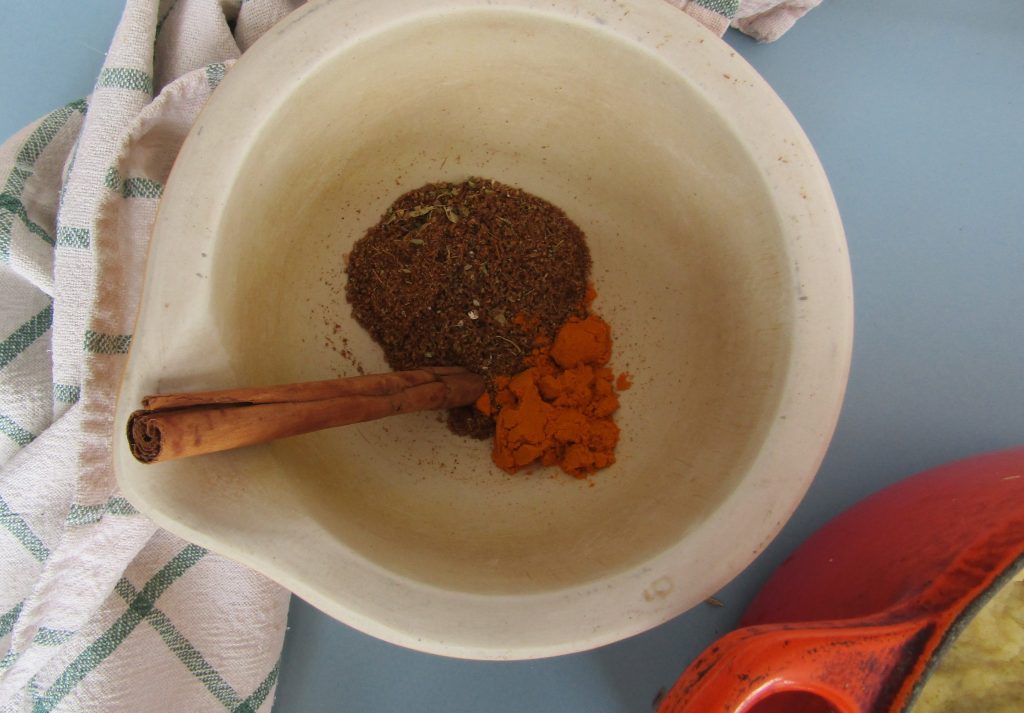 A paste is made by blending onion, garlic, chilli and ginger.  This is then fried along with the ground spices.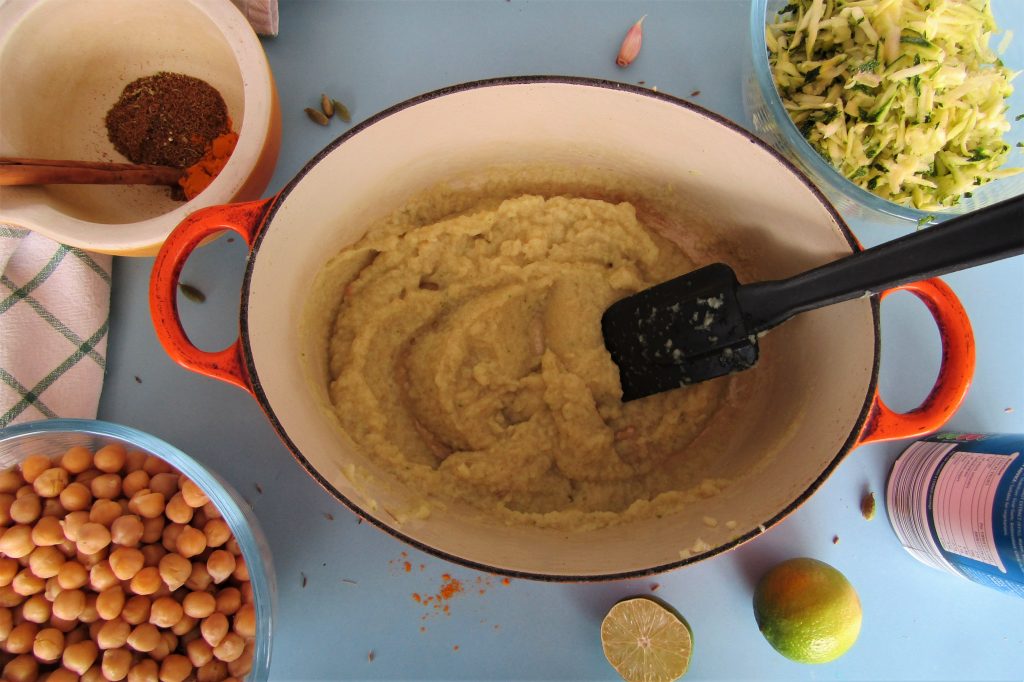 The courgettes are added and cooked for a few minutes, then the chickpeas and coconut milk are stirred in.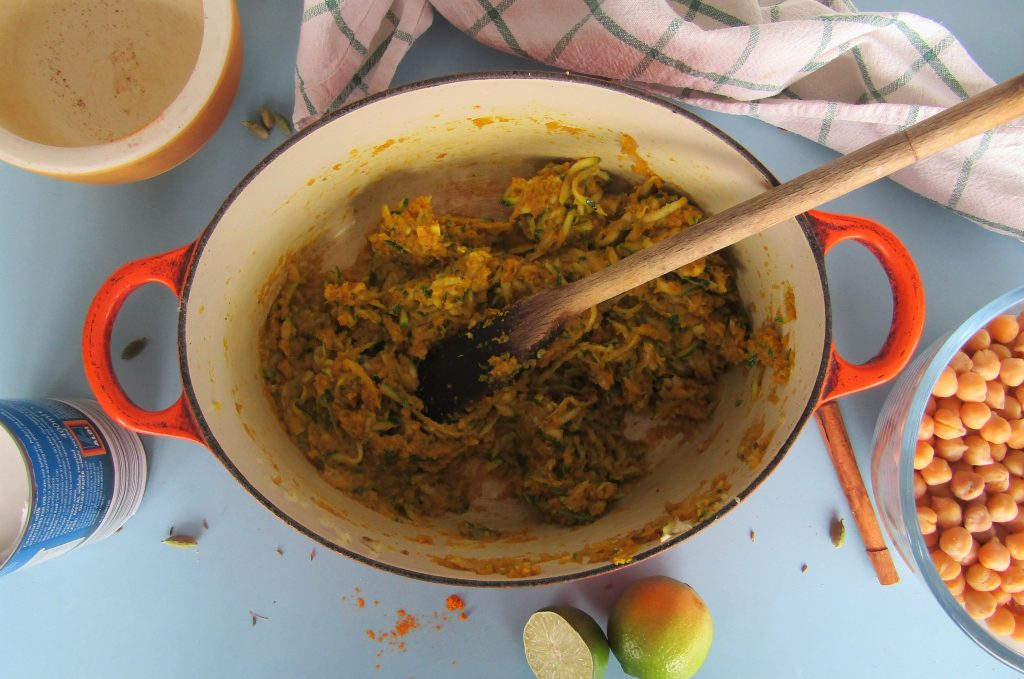 The curry is left to simmer for a while, then seasoned and is ready to serve. Simple!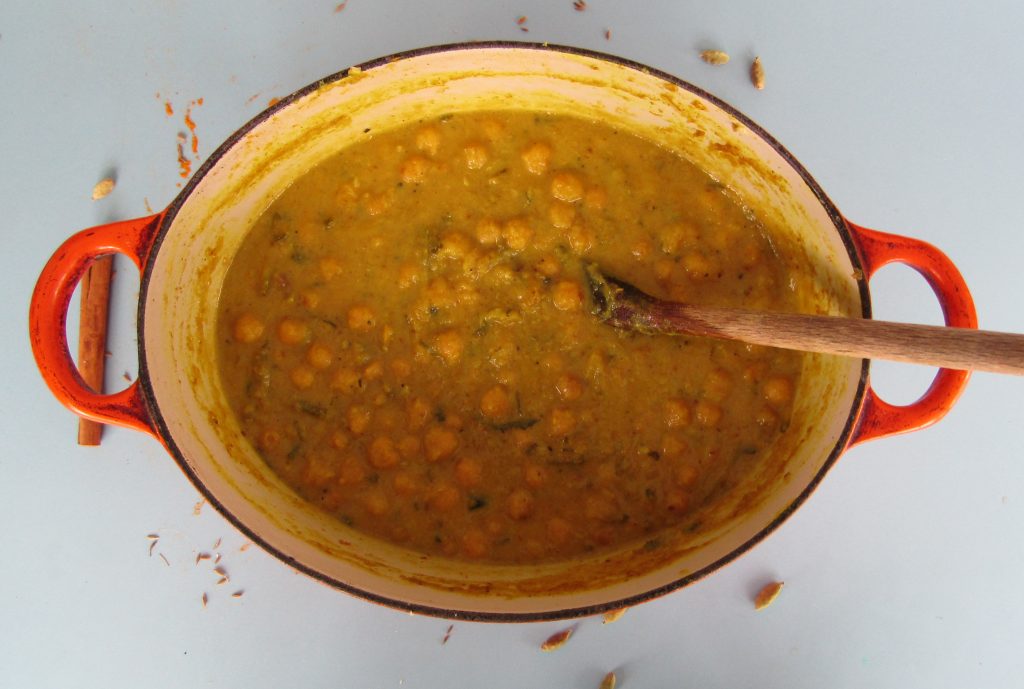 I like to serve my curry with some sliced red chilli and a scattering of chopped coriander. Some Indian Style Flat-Breads would make a wonderful accompaniment.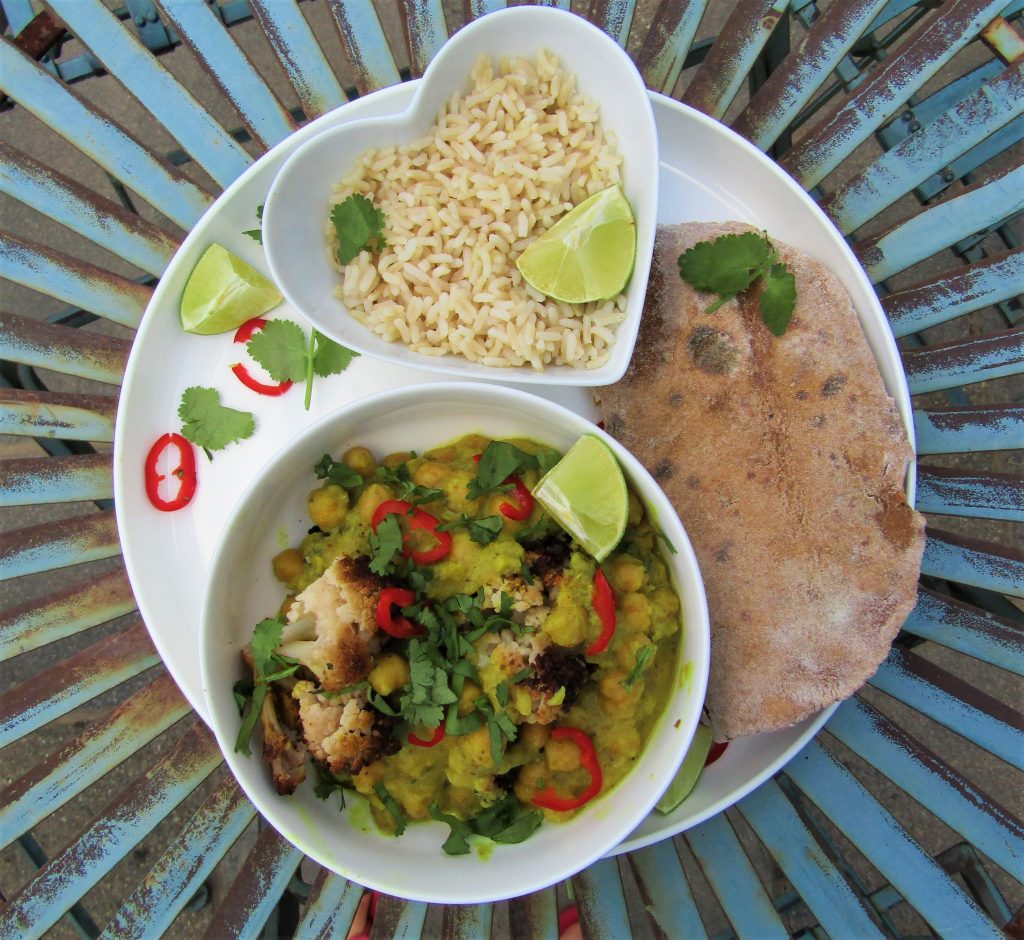 The curry can be cooked ahead  – infact, this helps to develop the flavours – and will keep for around 5 days in the fridge or it can be frozen for up to 2 months.
If you try my Chickpea and Courgette Coconut Curry recipe, please let us know here in the comments. You can also tag a picture in Instagram and give us a like on Facebook.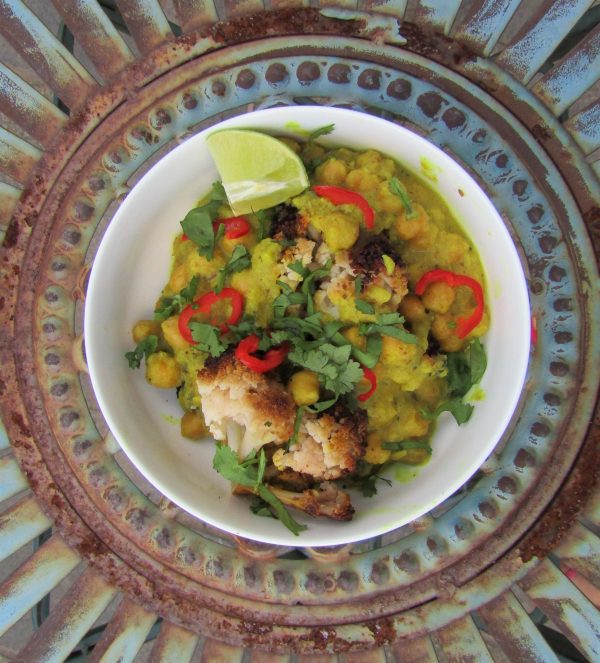 | | |
| --- | --- |
| | |
Toast the Cumin Seed, Coriander Seed, Cardamon Seed and Cinnamon in a dry pan for a few minutes until fragrant. Remove and reserve the cinnamon. Transfer the other spices to a blender or Pestle and Mortar and Grind to a powder and add the turmeric.

Place the Onion, Garlic, Ginger and Chilli in a blender or food processor and blitz to a paste.

Fry the paste in a pan over a medium heat for a few minutes, adding a splash of water if it starts to stick. Add the ground spices and cinnamon and cook for 2 minutes more.

Stir in the grated courgette and cook for 3 minutes.

Add the chickpeas and coconut milk to the pan. Bring to the boil and reduce to a simmer for 20 minutes.

Season with salt and pepper. Add the lime juice and taste. Add the coconut sugar to correct any bitterness and cook for a further 5 minutes.

Serve with extra chilli, lime wedges and coriander.
---
---