Yellow Split Pea Dhal
Gently spiced, comforting pulses, simple and delicious. Make this Yellow Split Pea Dhal today.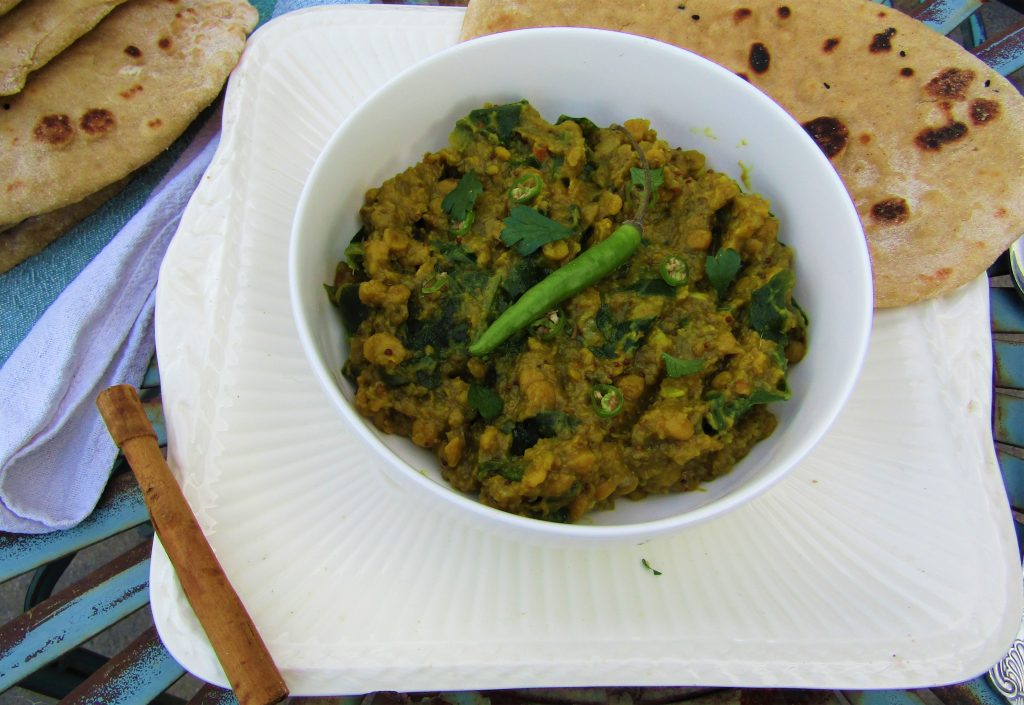 This Dahl makes frequent appearances in our menu. It is a very family friendly dish and can be eaten with various accompaniments – rice, chapattis, flat breads, and I particularly like it with steamed or roasted cauliflower.
Dhal (sometimes spelled Dahl or Dal), is a curried soup/stew made from split pulses – peas, beans or lentils.
The pulses used in this dahl are yellow split peas. These provide slow burning energy whilst stabilising blood sugars, as they are full of fibre. They are also a wonderful form of protein, as well as being a source of manganese, copper, protein, folate, vitamin B1, phosphorus, vitamin B5 and potassium.
Split peas can take a while to cook, especially if they are fairly old. I try to soak mine overnight if possible, this can really help to cut the cook time down.
Yellow Split Pea Dhal is simple to make and doesn't require any complicated ingredients – although the spices list may seem long, they are easy to find and you may have most in your store cupboard anyway.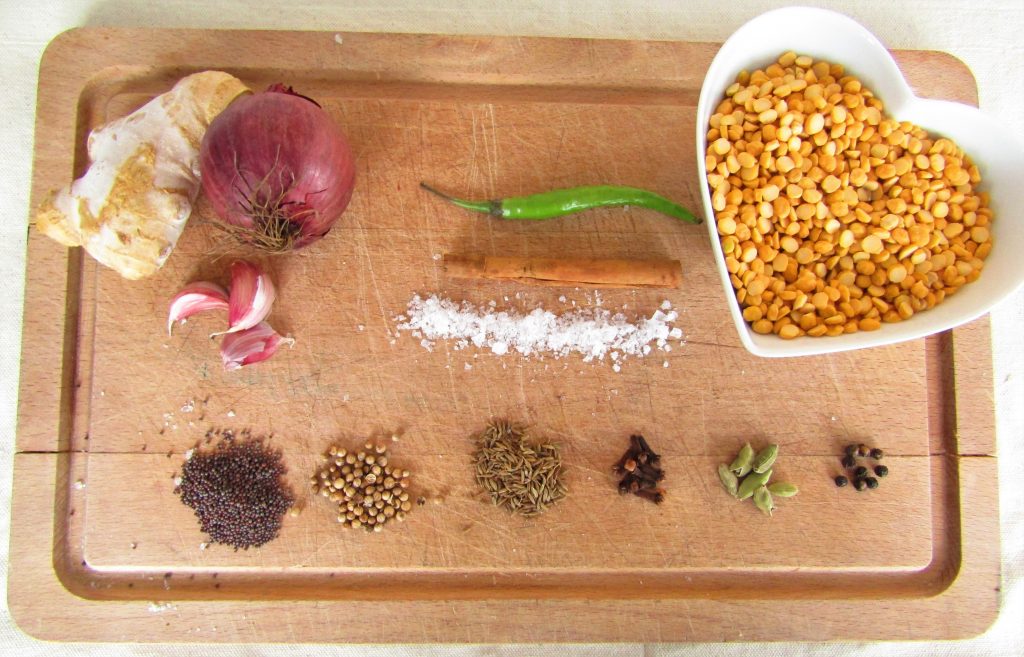 We start with a base of chopped onions, sautéing them until soft.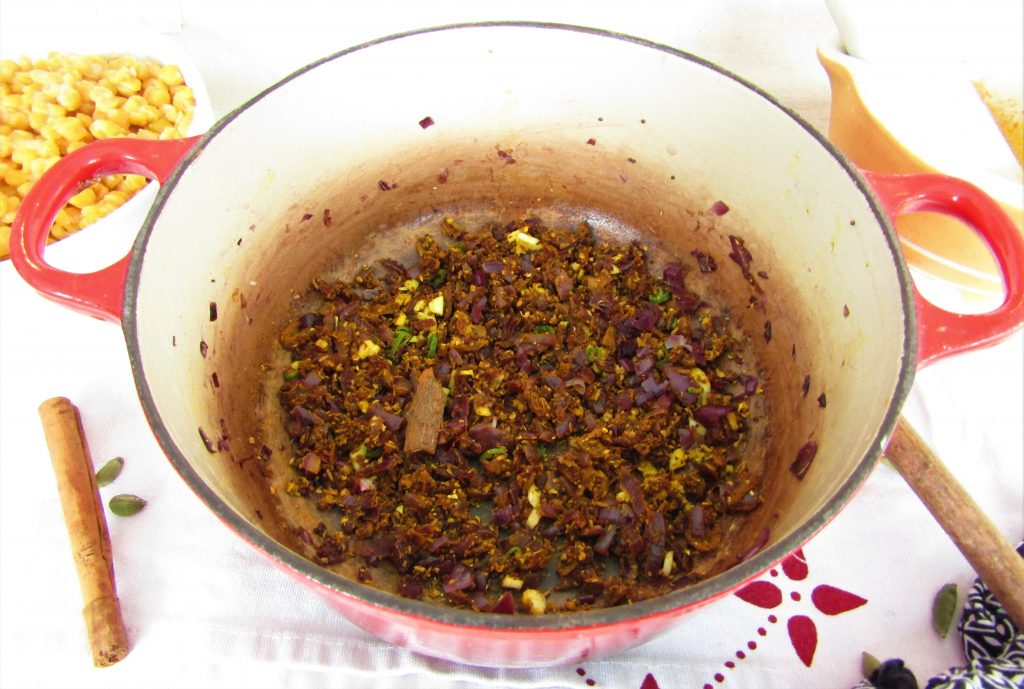 The whole spices are toasted in a dry pan and then ground to a fragrant powder. These are added to the onions along with garlic, ginger and chilli.
Next the pre-cooked split peas are stirred in along with some vegetable stock and the mixture is simmered until soft and delicious.
Anti-inflammatory Kale adds extra plant power at the end of cooking, providing a boost of vitamins C and K and Iron.
Serve the Dahl with whichever accompaniment you prefer. This week we served it with steamed cauliflower and Indian style flat-breads. I also like to add extra chilli and some chopped coriander to my bowl.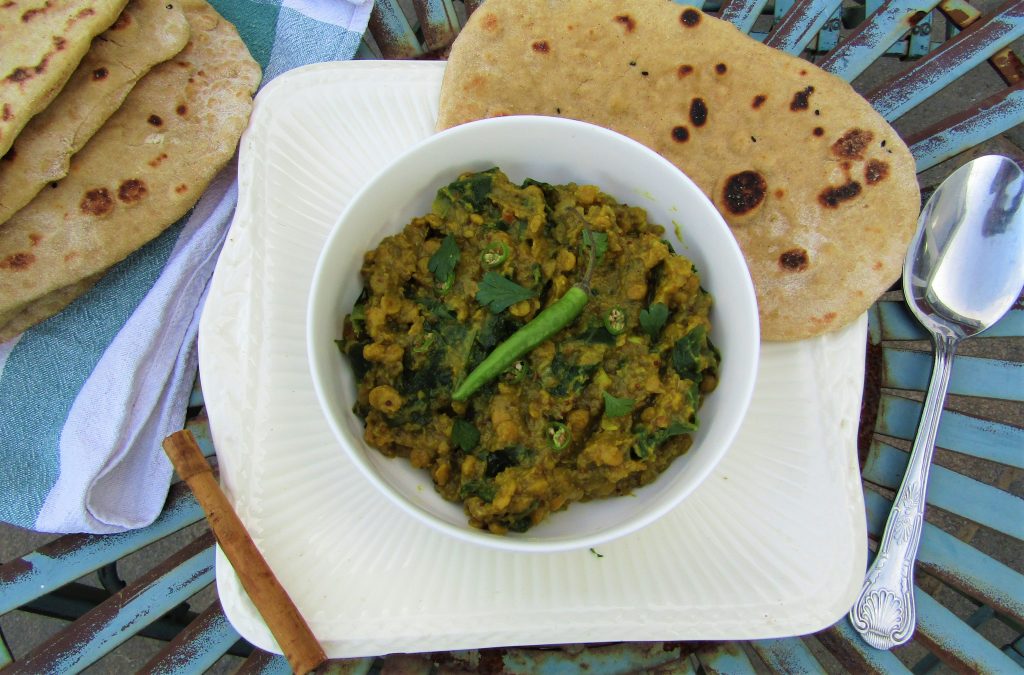 If you try my Yellow Split Pea Dhal recipe, please let us know here in the comments. You can also tag a picture in Instagram and give us a like on Facebook.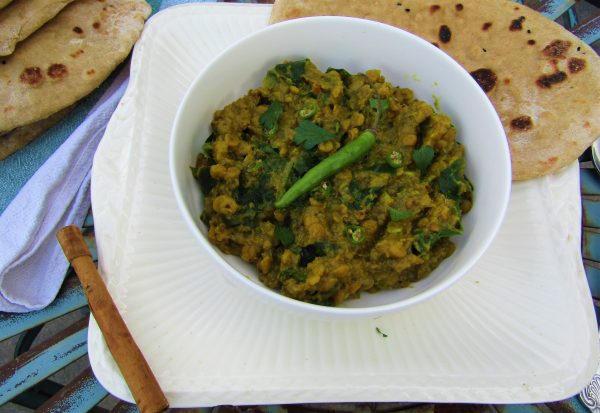 | | |
| --- | --- |
| | |
First check over the peas, removing any grit. Rinse the peas well and if possible soak overnight. If you forget to soak them, they are perfectly safe to cook but will take longer.

Put the split peas in a pan and cover with plenty of cold water. Bring to the boil, then reduce the heat and simmer until the peas are tender. This can take between 30 minutes and 1 hour.

Once tender, drain the split peas well.
Fry the cumin seed, coriander seed, cinnamon, cloves, cardamom seeds and peppercorns in a dry frying pan until fragrant. Remove and reserve the cinnamon stick, transfer the remaining spices to a pestle and mortar and grind to a powder. Add the ground turmeric and the reserved cinnamon stick.

Put the onions into a medium sized pan and fry gently for around five minutes or so until softened. Add a splash of water if they start to stick. Tip in the black mustard seeds and fry until they start to pop.

Add the spices, garlic, ginger and chilli and cook for a few minutes more.

Next add the cooked split peas, salt and the vegetable stock. Stir well to combine and bring to the boil. Reduce the heat and cook for around 30-40 minutes, stirring occasionally until the Dhal is soft and most of the stock has been absorbed. Remove the cinnamon stick.

Stir a couple of handful of kale into the Dhal and allow it to wilt. Check and adjust the seasoning.

Top with extra chilli and chopped coriander if you wish. Serve with your choice of accompaniment.
This Dhal freezes and reheats perfectly. Excellent for a quick midweek dinner.
Leftovers are wonderful in a pitta bread with some spinach.
---
---