Garlic & Herb Cream 'Cheese'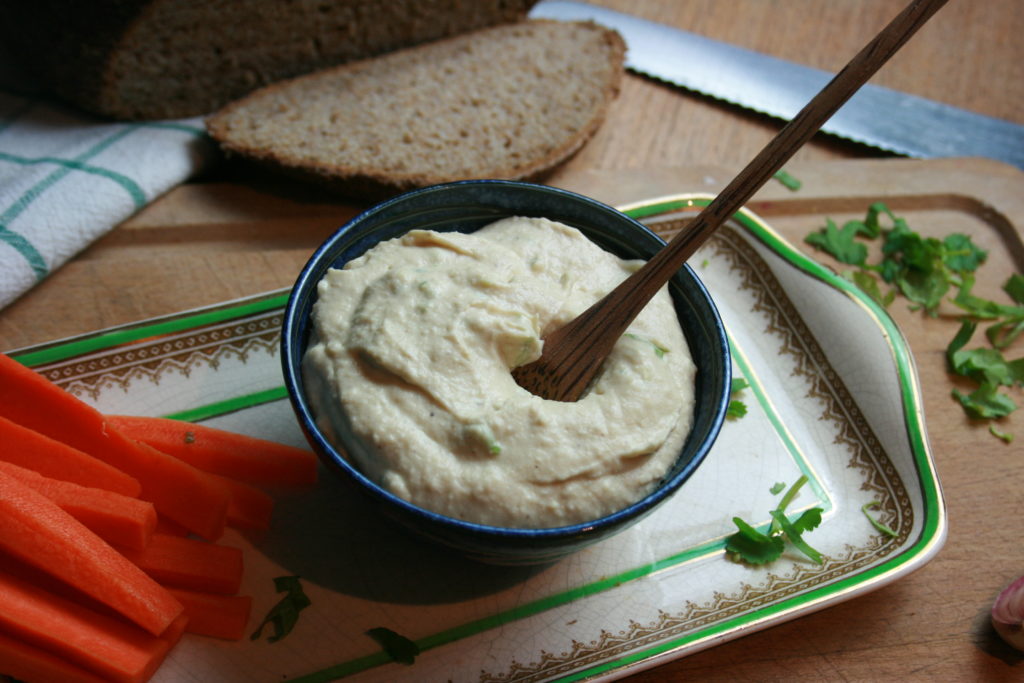 This cream cheese recipe is one of my favourite recipes of all time. My kids love it and so do I! It is creamy and smooth, can be as garlicky as you like and it has many uses:
it is wonderful smeared onto crackers or toast,
it makes a tasty sandwich with some roasted vegetables, or my current favourite, avacado and lettuce,
it is yummy served as a dip with your favourite vegetables or some tortilla chips,
it makes a lovely creamy filling for baked potatoes,
it is deliciuos swirled into soup.
A lot of plant based cheeses contain nuts, as does this one, but I like to combine my nuts with white (cannellini) beans. This reduces the fat content and gives us an extra boost of nutrients and protein from the beans. You could use all nuts or all beans but I like the mixture of them both.
The cheesy flavour comes from both nutritional yeast and miso paste and a spritz of lemon cuts through the richness.
Miso originates from Japan and translates as 'fermented beans'. Very rich in flavour, miso adds an 'umami' taste to all sorts of dishes. Miso is believed to stimulate digestion and energise the body, it is made from fermented soya beans and grains and contains millions of beneficial bacteria.  It is also rich in essential minerals and a good source of various B vitamins, vitamins E, K and folic acid. As with other fermented foods, miso provides the gut with beneficial probiotic bacteria that help us to stay healthy. A healthy gut is known to be linked to our overall mental and physical wellness.
I tend to use chives a lot when I make this cheese, but you could use any herb- basil, parsley and dill are all delicious, depending how you are intending to use the cheese. It is excellent used with parsley and spread onto warm, crusty bread as an alternative to traditional garlic bread.
As ever, this recipe is very simple to make, you need to try to remember to soak the cashews for a few hours before making, but if you forget, they can be boiled for 5 minutes.
Add the soaked cashews to a blender with all of the other ingredients except the herbs.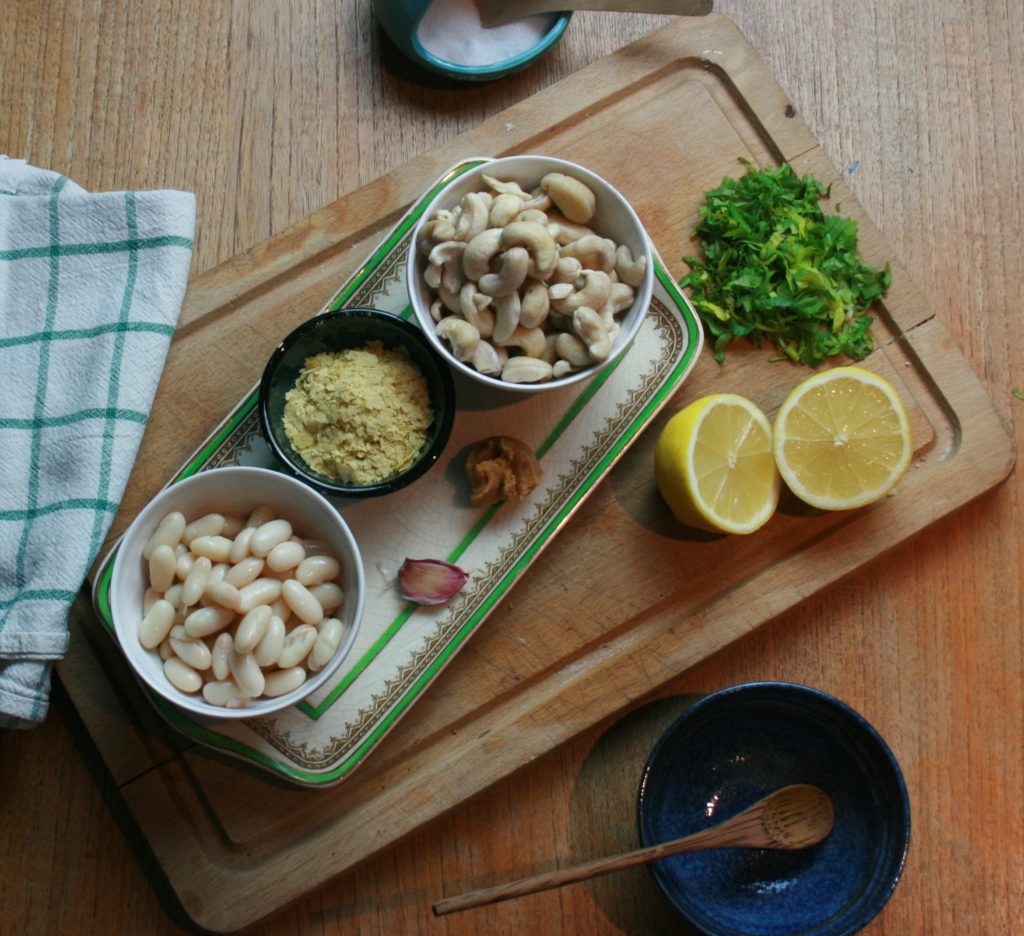 Blend until perfectly smooth. Stir in the herbs.
Your Cream Cheese is done. Simple! Serve with everything!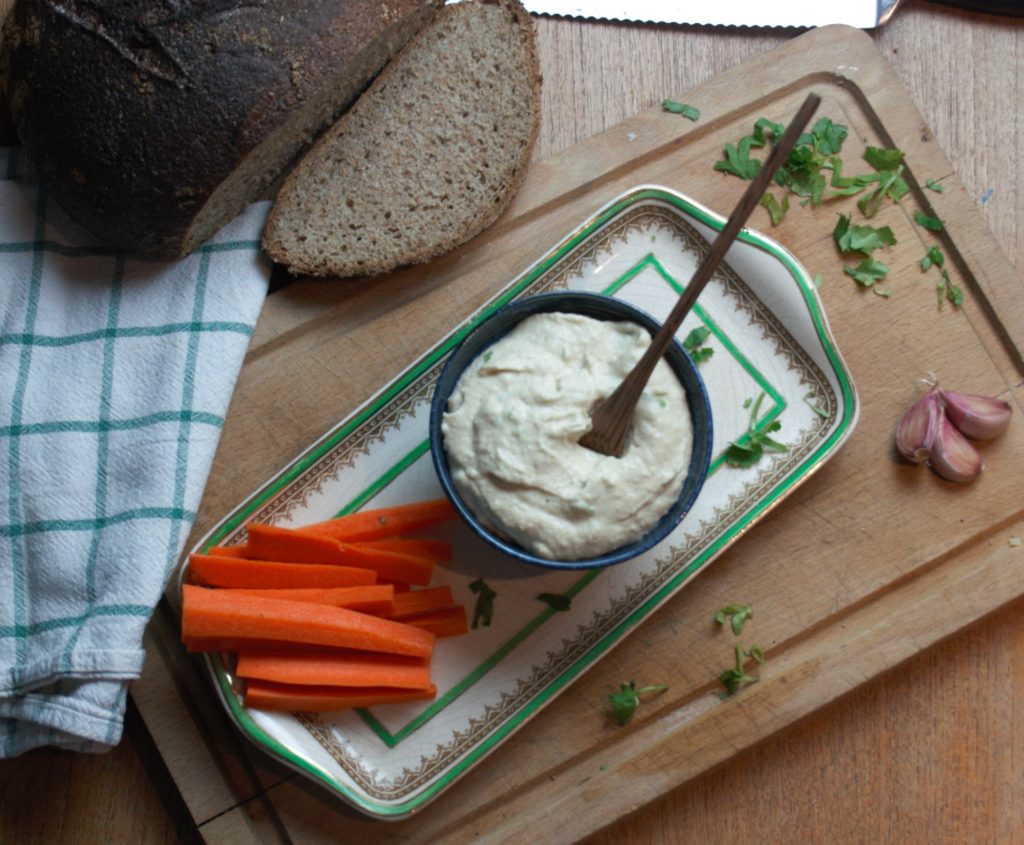 If you try my 'Garlic & Herb Cream Cheese' recipe, please let us know here in the comments. You can also tag a picture in Instagram and give me a like on Facebook.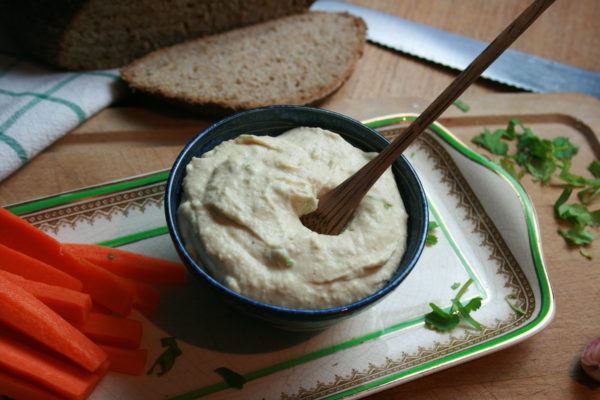 | | |
| --- | --- |
| | |
Add all ingredients except herbs to a blender.

Blend until completely smooth. You may have to scrape down the sides a few times.

Stir in the chopped herbs.

Store the cheese in a jar or other airtight container in the fridge for up to 5 days.
---
---