Tortilla Chips
Crunchy and flavoursome, these Tortilla Chips make a delicious snack or accompaniment.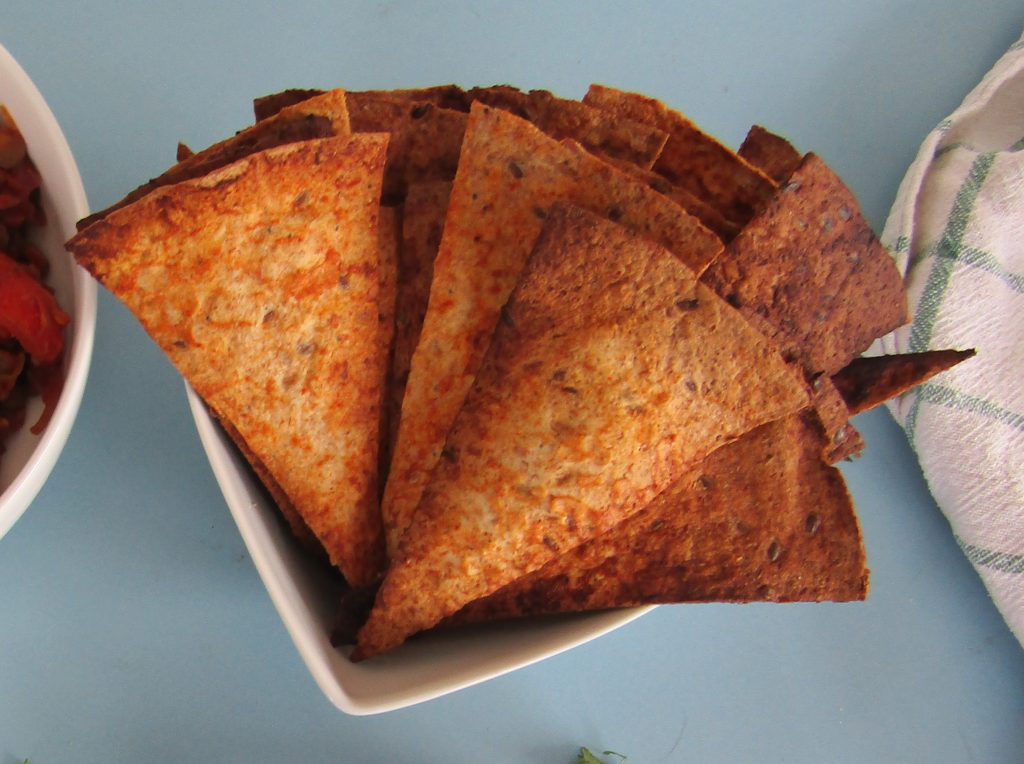 Tortilla Chips make a fantastic accompaniment to many meals. They are delicious with soups, salads, as a base for nachos, with hummus and other dips and as a snack in a lunchbox. They are especially yummy with my Smoky Lentil Ragu.
These homemade Tortilla Chips are really easy to make and they contain no oil or other unwanted ingredients.
The flavour can be adjusted depending on the spices, herbs and other flavourings used.
I have used flour tortillas here (actually I used wraps, you get bigger Tortilla Chips that way), but you could use corn tortillas to make them more authentic.
First we make the flavouring. Spices, lime juice, nutritional yeast, seasoning and water are mixed until combined.
The mixture is painted onto both sides of the tortillas.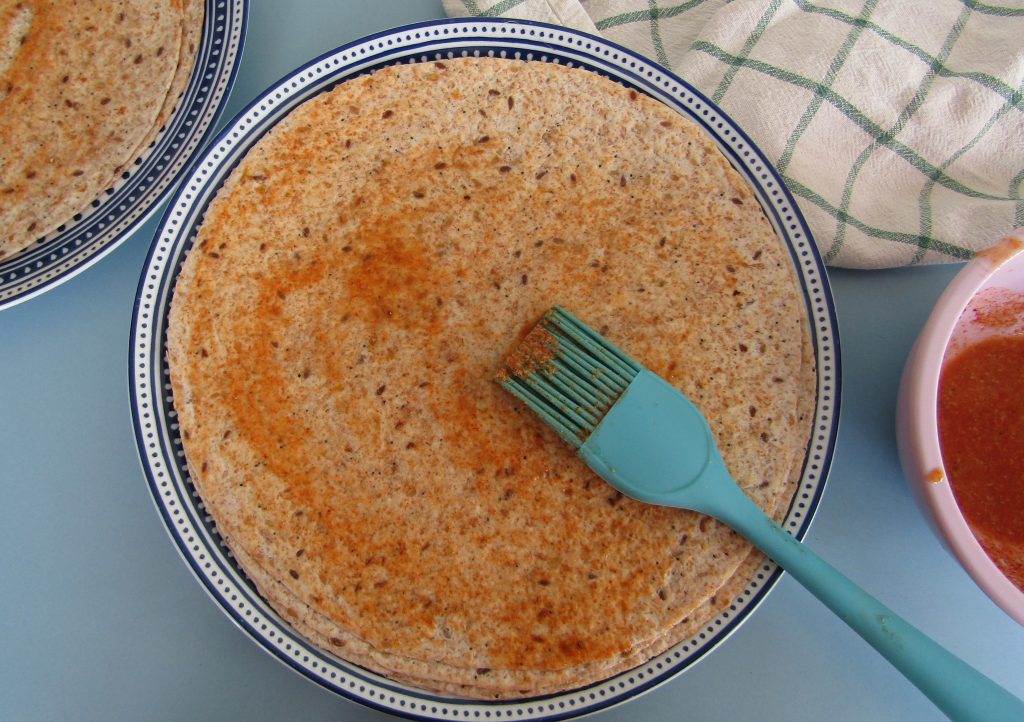 The tortillas are cut into wedges and spread on a lined tray and baked until golden and crisp.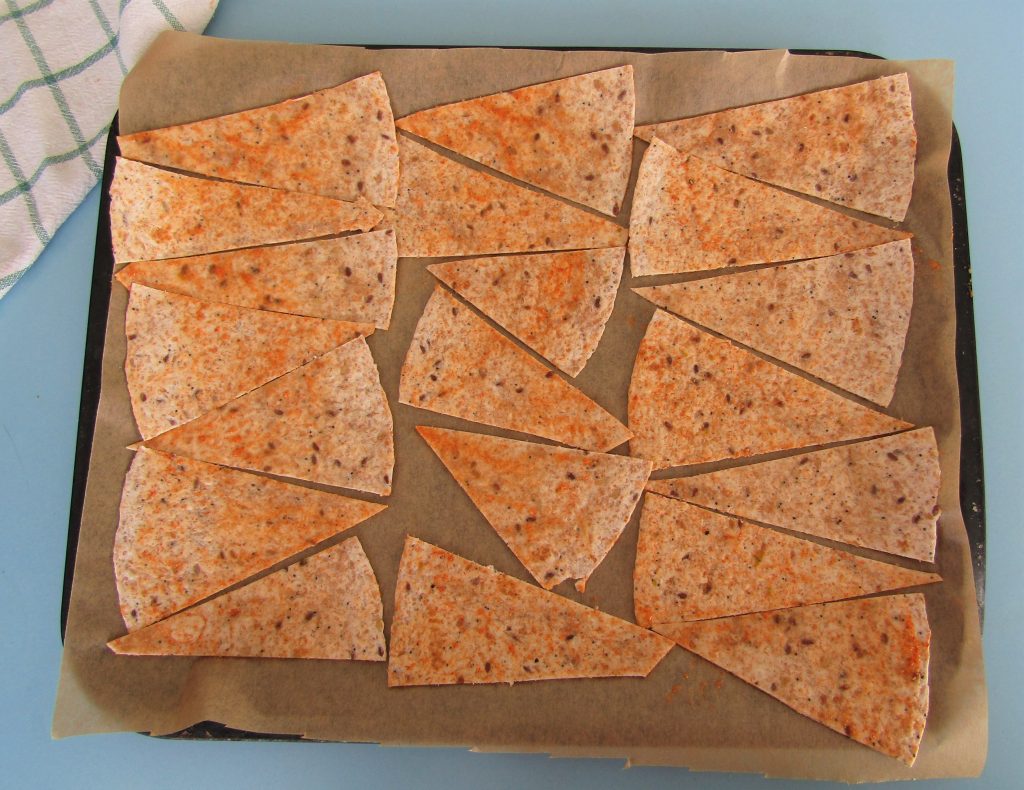 The Tortilla Chips are ready to munch. Simple!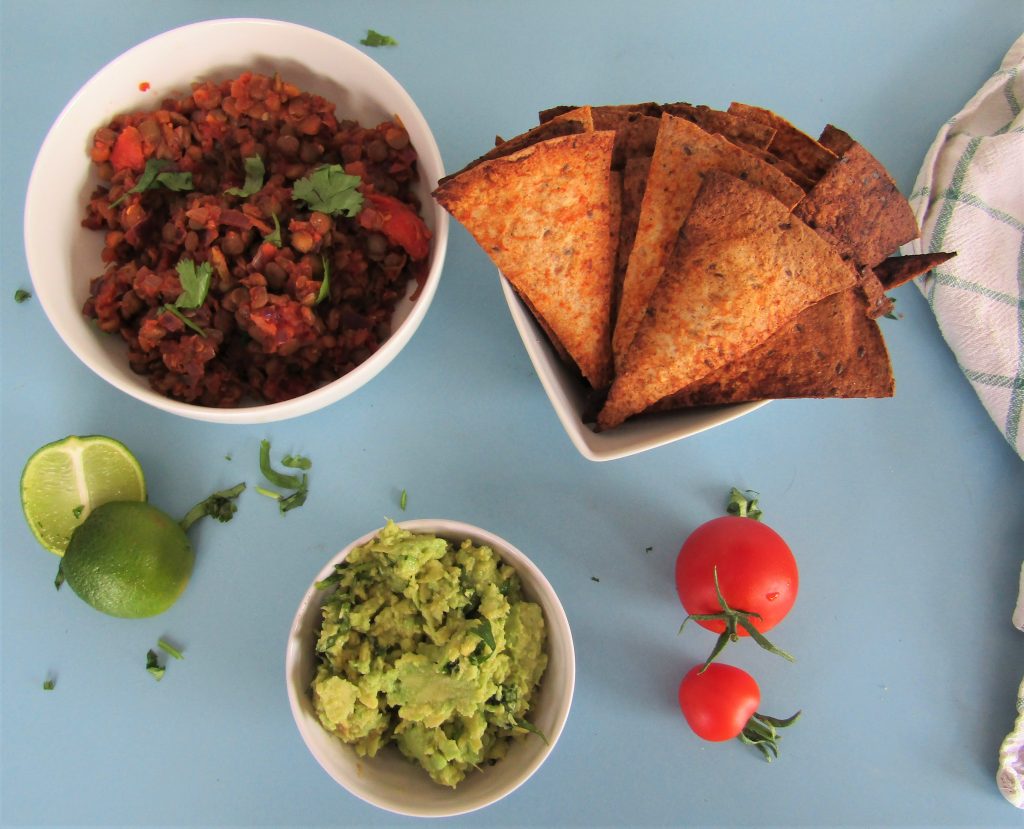 The Tortilla Chips will keep for a week in an airtight container.
If you try my Tortilla Chip recipe, please let us know here in the comments. You can also tag a picture in Instagram and give us a like on Facebook.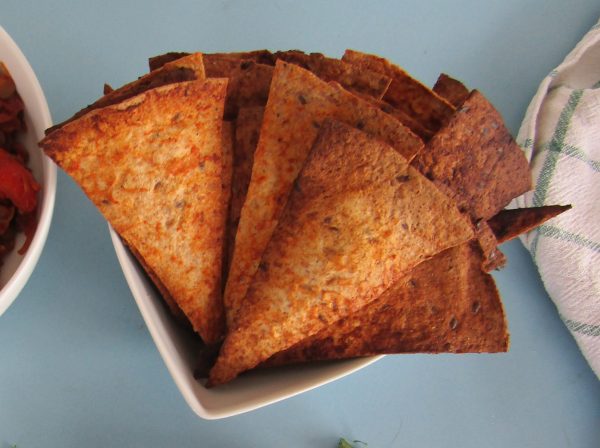 | | |
| --- | --- |
| | |
Preheat your oven to 220c/200c fan/430f/Gas 7.

Mix the lime zest and juice, spices, water, nutritional yeast and seasoning.

Brush each tortilla on both sides with the spiced mixture, stacking them up as you go.

Cut the stack of tortillas into 12 wedges. Lay the wedges flat on lined trays and bake for 10 minutes. Turn and bake for a further 5-10 minutes.

Keep an eye on the tortilla chips as they cook. They burn very easily. Make sure you check them regularly.

Leave the Tortilla Chips to cool. Ensure they are completely cool before storing in an airtight container. If not completely cool, they will go soft.
---
---