Smoky Lentil Ragu
This is an amazing dish that can be used in many ways. Packed with protein and legume goodness it is a real crowd pleaser!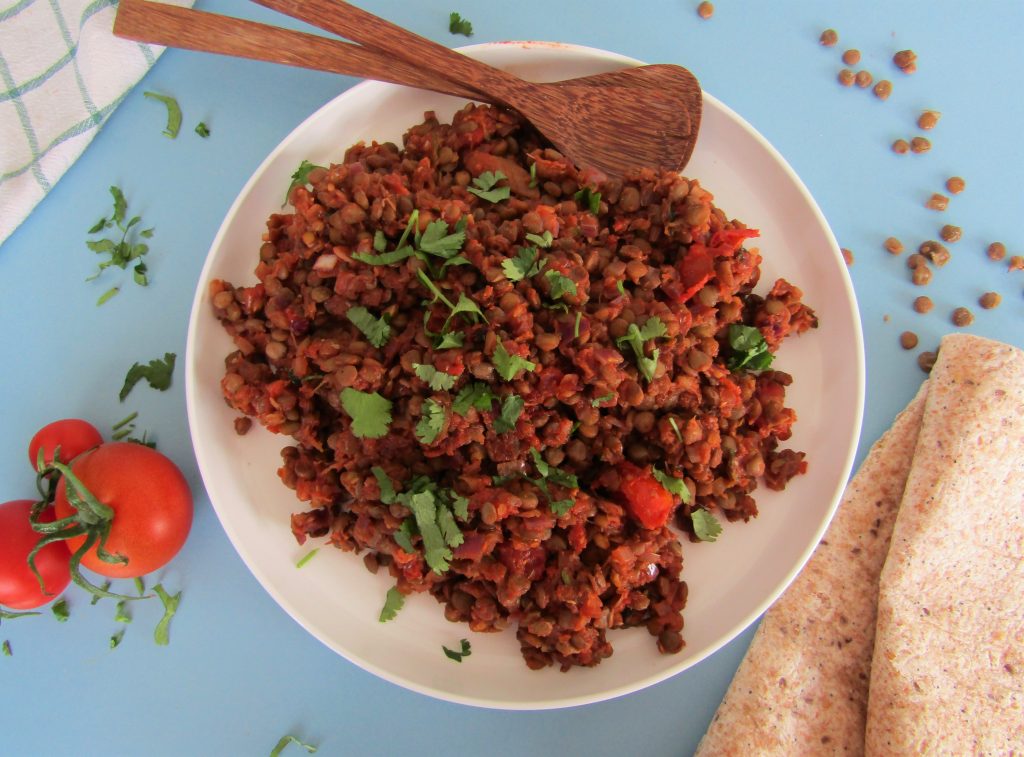 Smoky Lentil Ragu is a favourite in our household. It can be used in lots of different dishes such as:
Nachos (a firm favourite with my children)
Wraps, pittas and burritos, with avocado and leaves
Topped with Sweet Potato as an alternative cottage pie
As a dip with tortilla chips, topped with coriander and lime
With pasta and Plant Powered Parmesan.
Lentils contain more iron than steak and are extremely low in fat. The high levels of fibre in lentils make them extremely good at lowering bad (LDL) cholesterol, helping to reduce the risk of heart disease and stroke. They are also a great source of B vitamins, phosphorus and manganese.
Lentils are part of the legume family. They are an excellent way of adding protein to a plant based diet, helping the body to repair and keeping us full for longer.
This ragu is simple to make and stores well. The spices and vegetables can be altered depending on the finished dish, making it fantastically versatile. For example, you could use oregano to turn it into a bolognese style sauce, or cumin, coriander and turmeric for a curry style dish. If courgettes are not in season, feel free to use carrots or celery instead.
First the lentils are cooked in water until soft.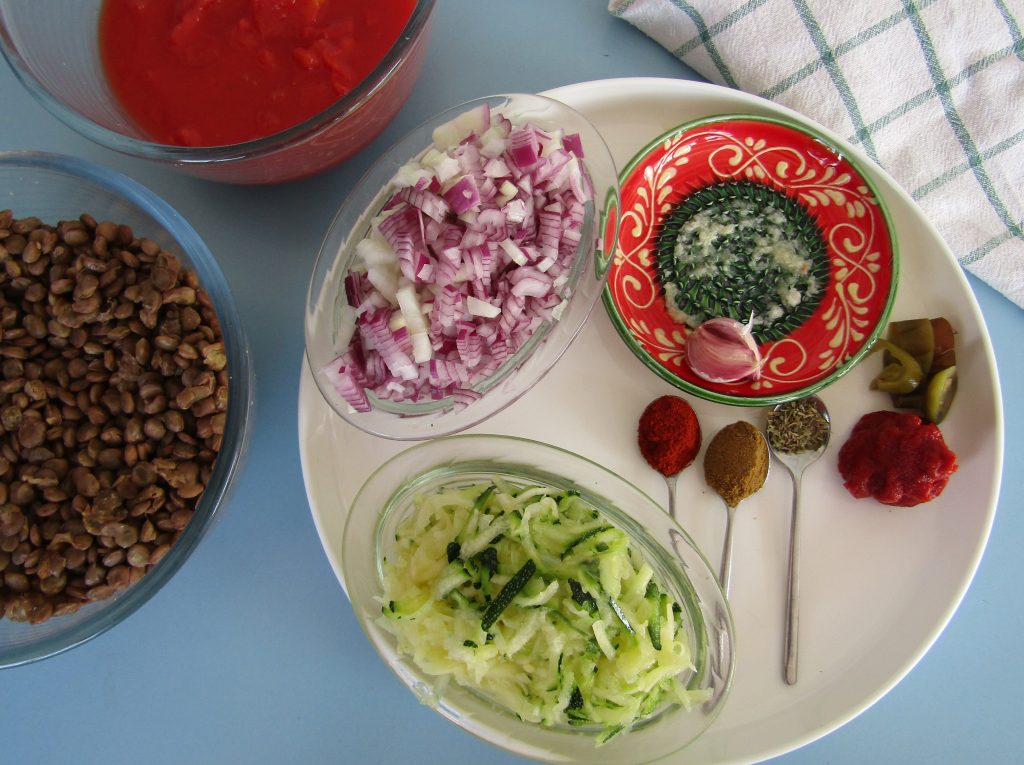 The onions and courgette are sauteed until softened, then the spices, garlic and jalapenos are added for a couple of minutes.
Next the tomatoes, tomato puree and lentils are stirred in and the ragu is simmered for 30 minutes until thickened.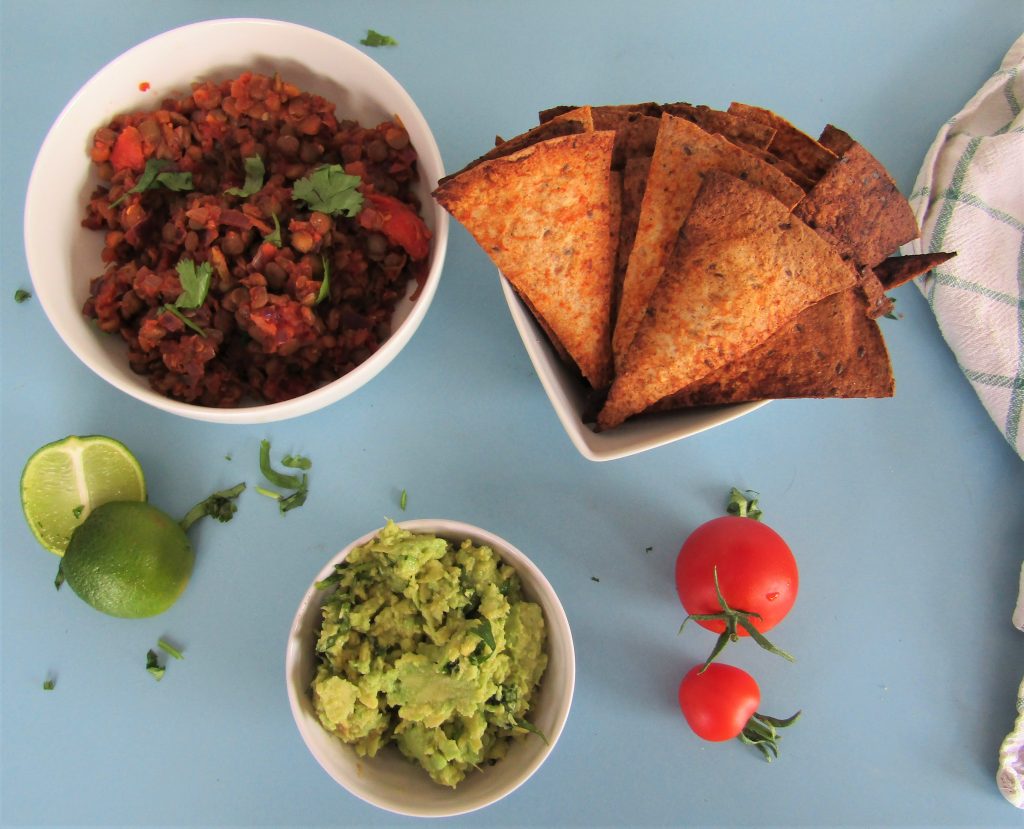 The Smoky Lentil Ragu is complete. Simple!
If you try my Smoky Lentil Ragu recipe, please let us know here in the comments. You can also tag a picture in Instagram and give us a like on Facebook.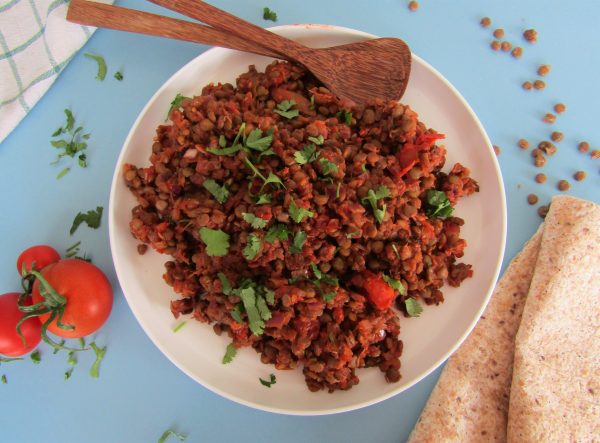 | | |
| --- | --- |
| | |
To cook the lentils (if using canned lentils, skip this stage). Add the rinsed lentils to a large pan with 450ml water. Bring the lentils to the boil and then immediately reduce the heat to a gentle simmer. Very gently simmer the lentils, uncovered for 30-­35 minutes, until all of the water has been absorbed and the lentils are soft. Be careful not to overcook them until they go mushy. Transfer the lentils to a bowl and set aside until needed.

Place the onion and courgette into a large frying pan and saute gently until softened. Add the garlic, spices and jalapeno and cook for a couple of minutes more.

Add the lentils, tomatoes and tomato puree. Season and simmer gently for 20 minutes until thickened and delicious.
Feeds 4-6 people, depending on what you are using them for.
Keeps for up to 5 days in an airtight container in the fridge or freezes well.
---
---