Summer Minestrone 
Filling yet light enough for a summer supper, try this seasonal minestrone and get a fantastic Plant Powered boost.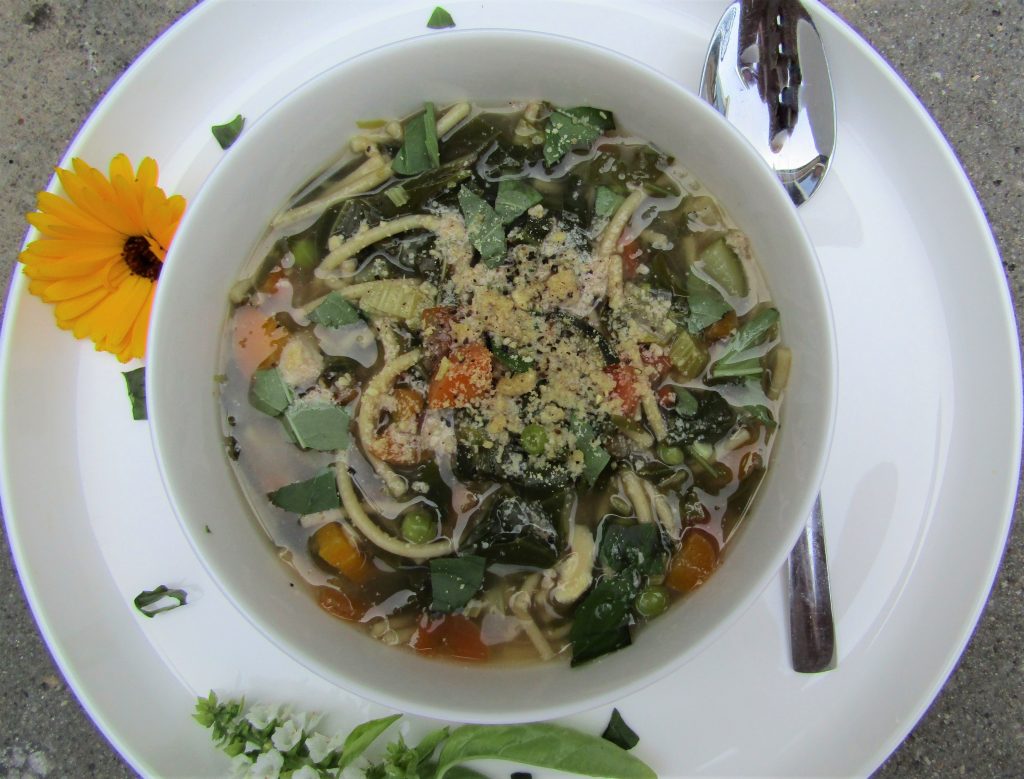 Minestrone is a traditional Italian soup/stew packed with vegetables and pasta. It's an excellent dish for celebrating the seasons and using whichever vegetables are available at the time. 
My Plant Powered Parmesan and some peppery basil compliment a bowl of this minestrone perfectly. 
Here I have made the most of the early summer veg which are cheap and delicious at the moment. Summer cabbage , courgettes, young carrots, chard, kale, tomatoes, celery, garlic, peas and soft herbs all went in along with wholemeal spaghetti. 
This dish is an excellent way of packing in plenty of Dark Leafy Greens. These are an extremely important part of a healthy diet offering a wealth of health benefits. They are an excellent source of calcium which is more effectively absorbed into the body than calcium from cows milk. They are also a source of anti-inflammatory potassium which may help prevent stroke and heart disease. 
Although Summer minestrone has a fairly long ingredients list, the preparation and cooking is very simple – really not much more than washing and chopping some vegetables.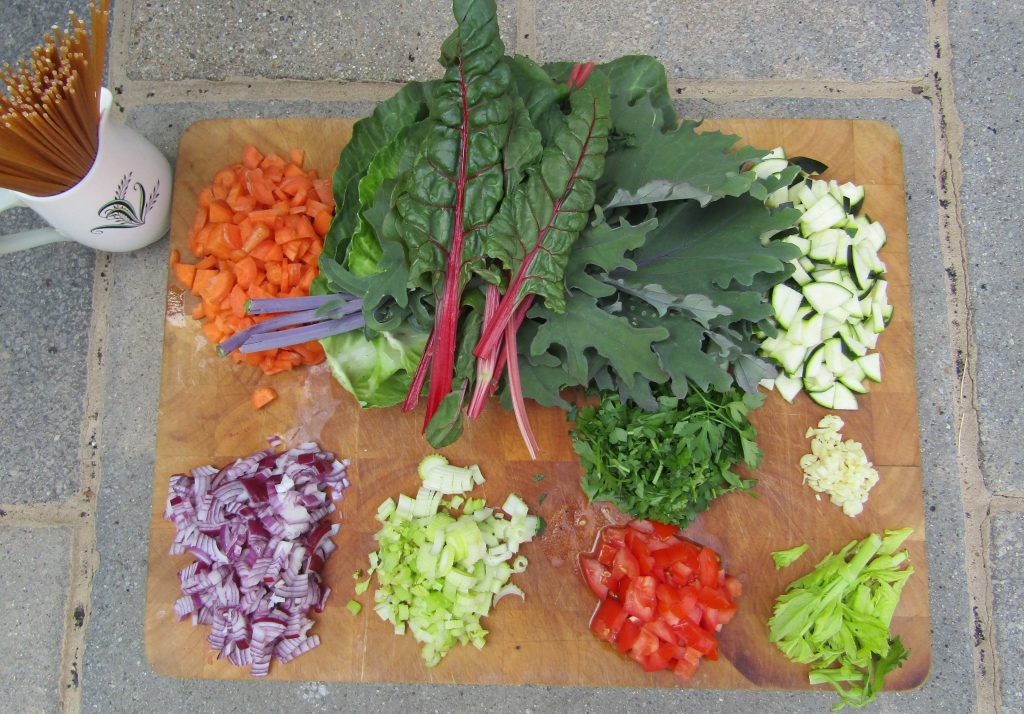 First the carrots, onion and celery are finely diced and sautéed. 
Diced courgettes and crushed garlic are added and cooked until all the veg are softened.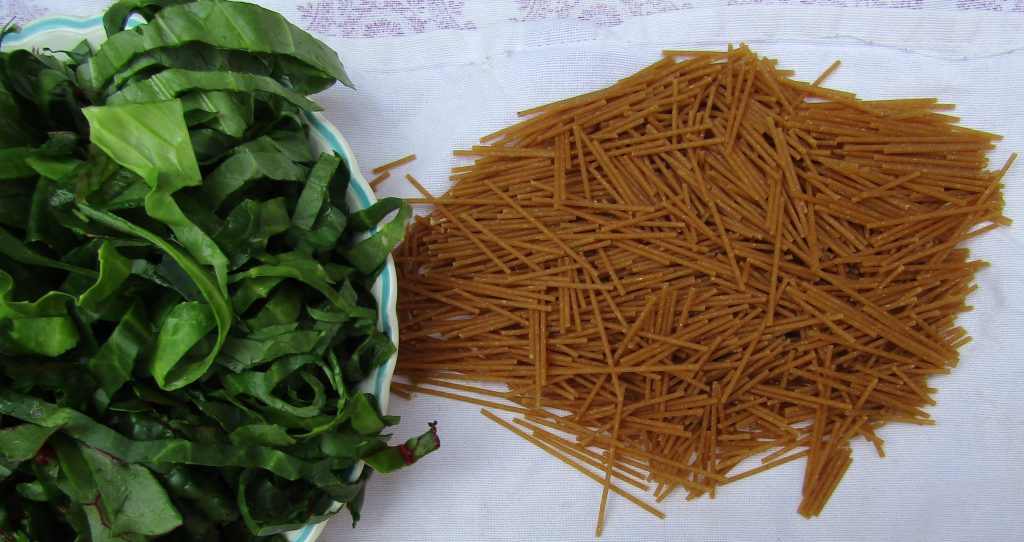 Next the greens are shredded and added to the pan along with celery leaves, spaghetti pieces and stock.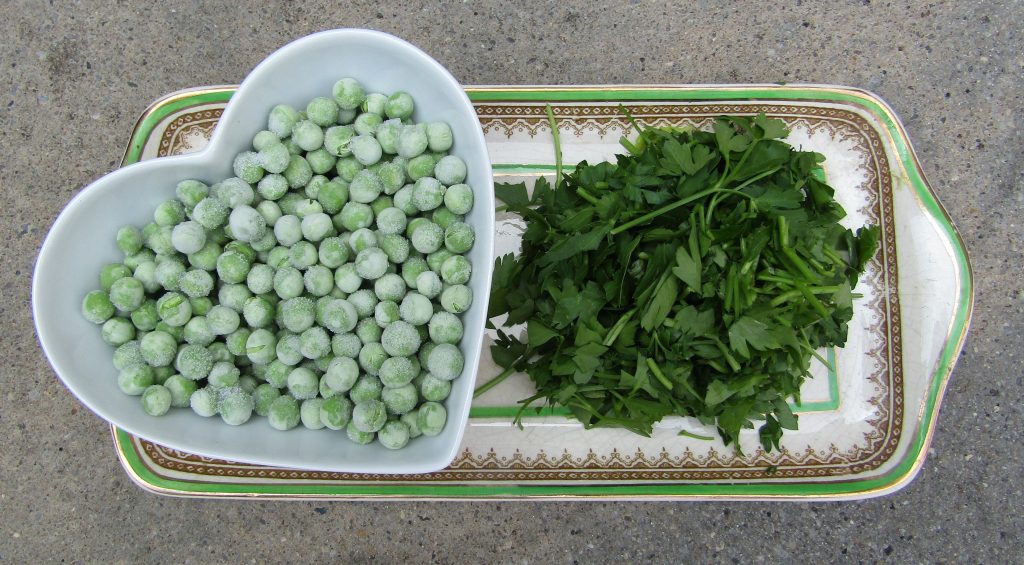 The Minestrone is simmered until the pasta is tender. The peas and parsley are added for the last 5 minutes.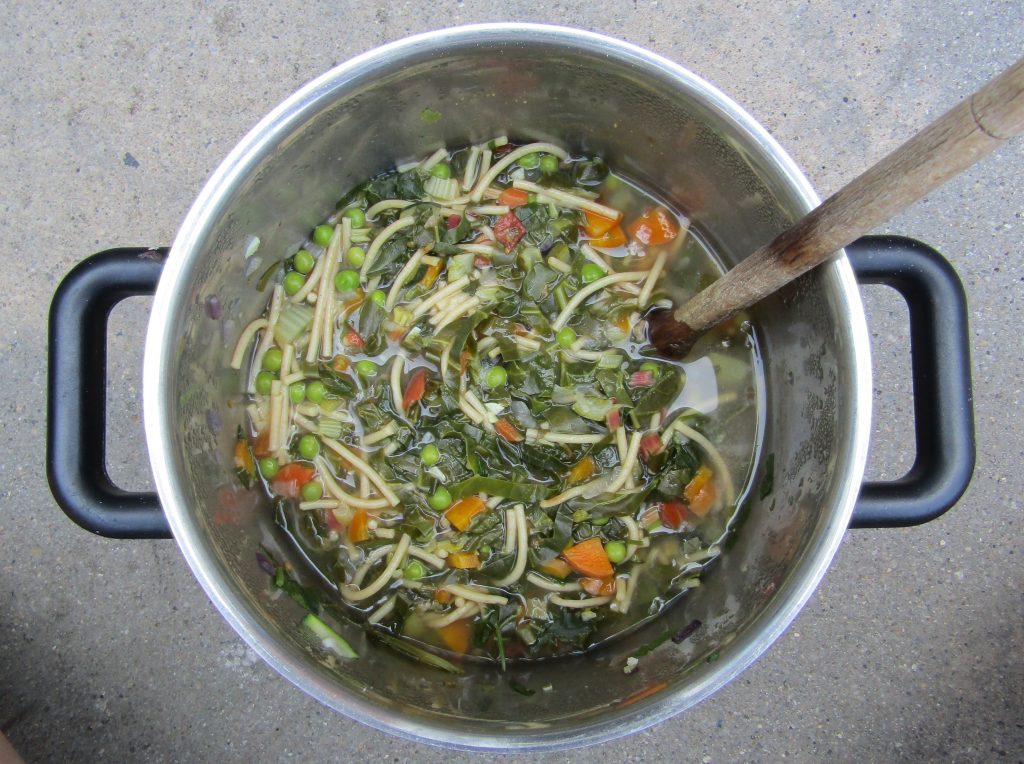 Summer Minestrone is delicious served with a good sprinkling of Plant Powered Parmesan and some torn basil leaves.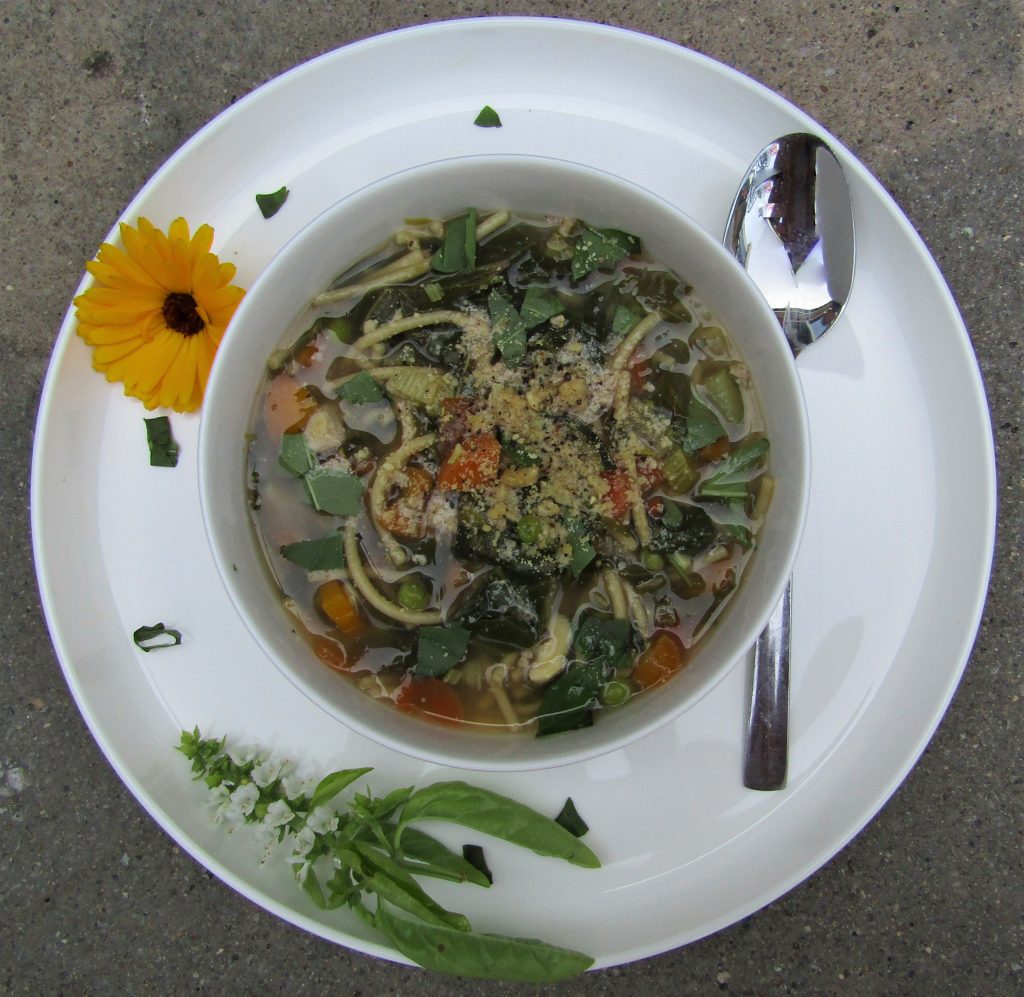 If you try my Summer Minestrone, please let me know here in the comments. You can also tag a picture in Instagram and give me a like on Facebook.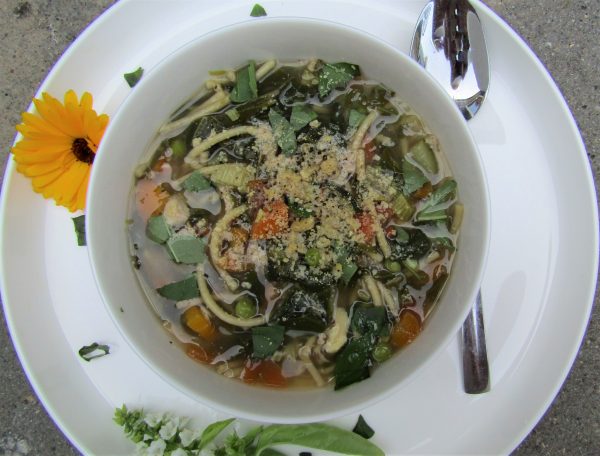 | | |
| --- | --- |
| | |
Add Carrots, Onion, Garlic and Celery to a large pan and cook over a moderate heat for 5 minutes.

Add the courgettes and cook for a few minutes more until the veg are softened.

Break up the Spaghetti if using by wrapping in a tea towel and running the length firmly along the edge of your worktop (alternatively, bash with a rolling pin).

Add the Pasta to the pan along with the Tomato, Celery leaves, Greens and Stock. Bring to the boil and simmer until the pasta is almost cooked.

Stir in the Peas and Parsley for the last few minutes. Season well with salt and pepper.

Serve with torn Basil leaves and some Plant Powered Parmesan if desired.
---
---