Plant Based 'Parmesan Cheese'
Deliciously Savoury.  Plant Based Parmesan Cheese makes an excellent addition to any meal.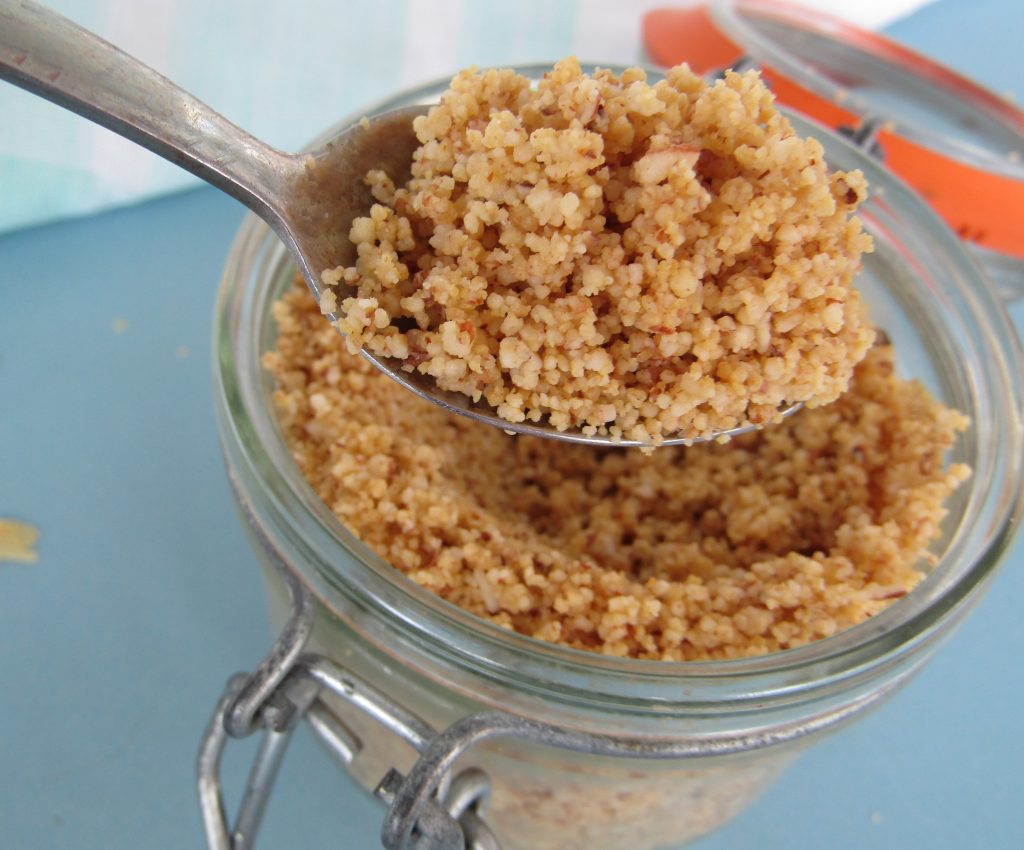 This Parmesan is a staple in my kitchen. It is fabulous used in recipes such as pesto or sprinkled over pasta dishes, risottos or salads. I also love it on Plant Based Pizza.
The best thing about this recipe is how easy it is to make. It requires only four ingredients and a food processor or blender to make, and it whizzes up in a couple of minutes – truly fast food!
Plant Based Parmesan Cheese contains:
Nuts
Nutritional Yeast
Garlic Powder 
Sea Salt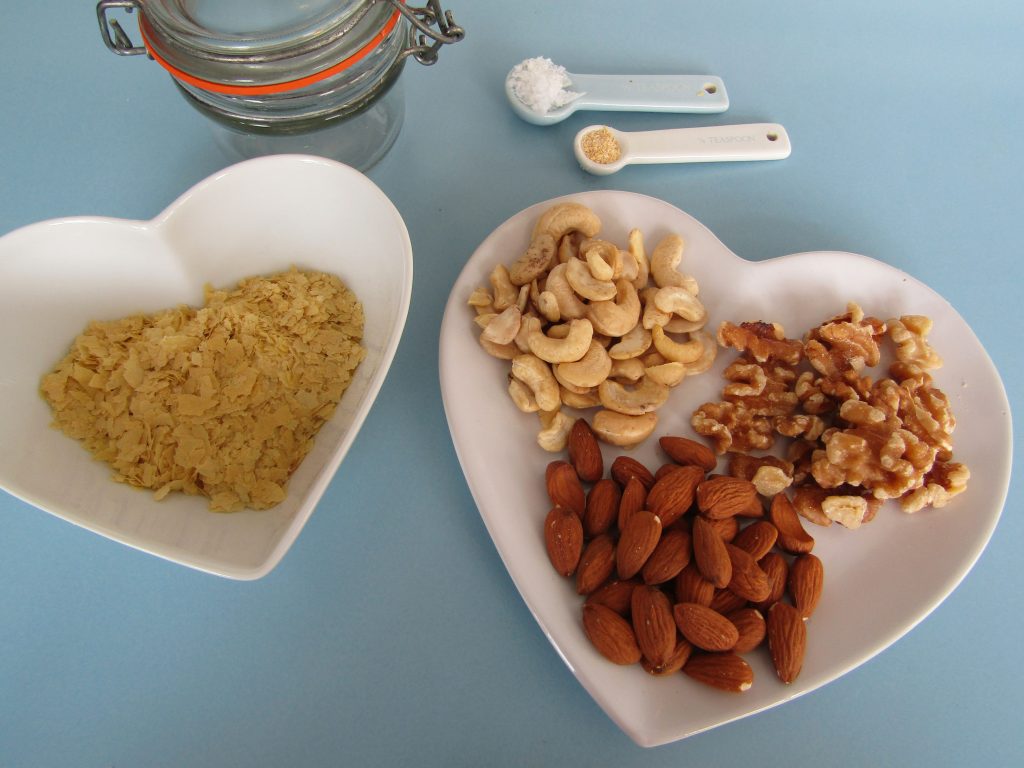 There are lots of recipes for this vegan cheese but this is my version. I like to use a mixture of nuts – Walnuts, Almonds and Cashews – for extra Plant Power, but you can use just one if you like. Using almonds in this recipe leaves the parmesan with a bit more texture than with just cashews or walnuts, but I like the little nobbly bits in my cheese.
Nutritional yeast is a fabulous ingredient for Plant Based eating. It is an inactive form of yeast and although it doesn't sound great (and it looks like fish food), it has a savoury, nutty, almost cheesy flavour which enhances lots of Plant Based recipes and meals. It is low in calories and high in nutrients, including selenium and zinc and it is especially rich in B vitamins. It is naturally gluten free and low in fat.
Making Plant Based Parmesan Cheese is simple.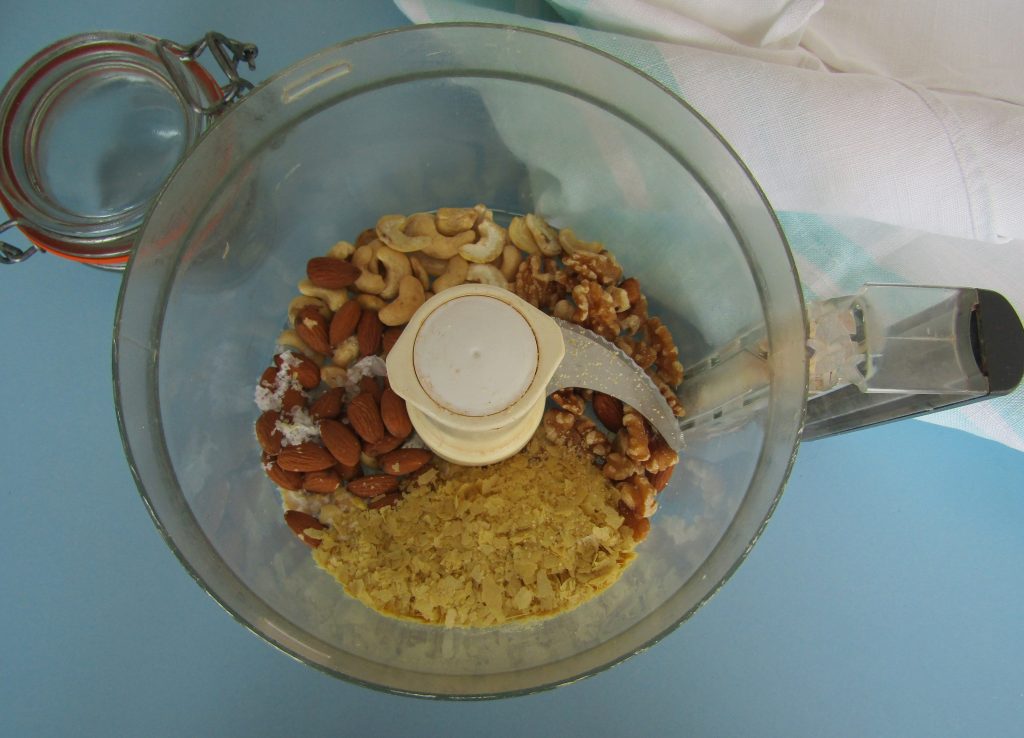 Add all ingredients to a food processor (or high speed blender).
Whiz until you have a powdery consistency.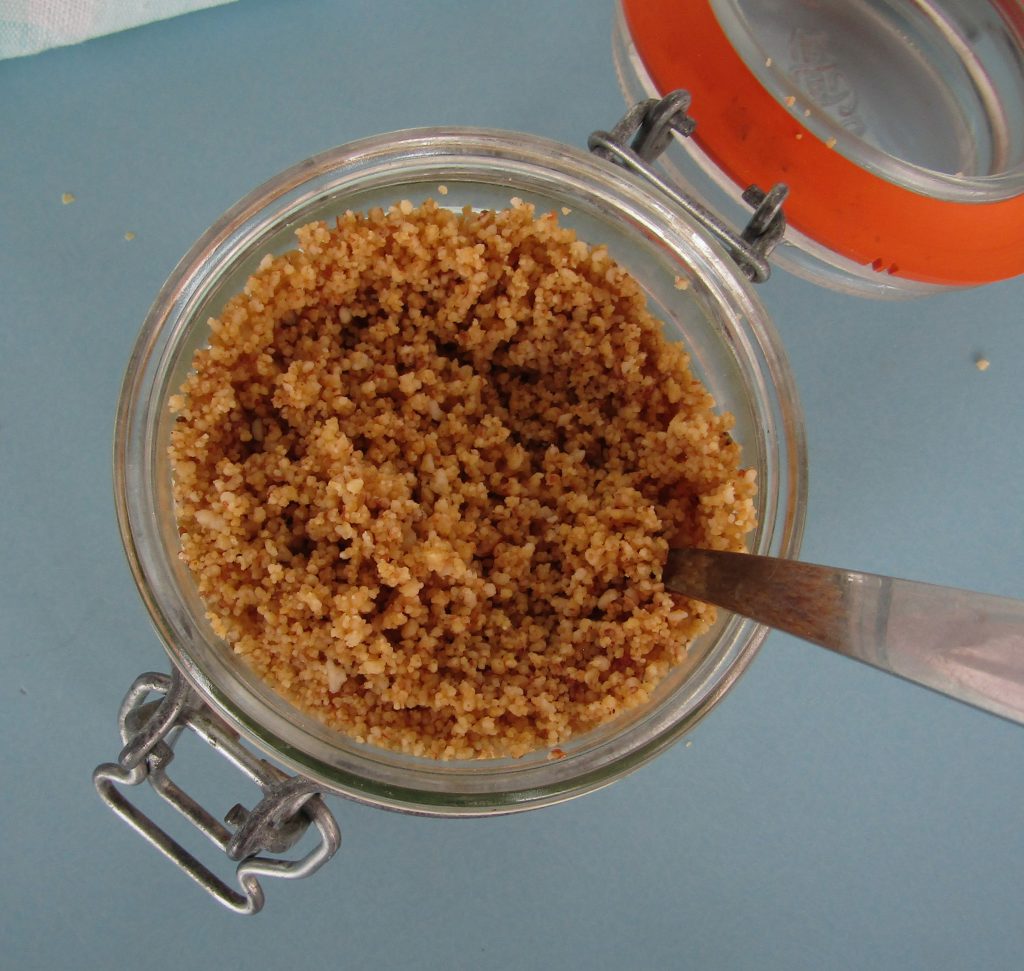 Store you Plant Based Parmesan in a glass jar or other air tight container. It keeps well out of the fridge but will last even longer if you keep it refrigerated.
It is amazing on top of Avocado Toast or Slow Cooker Bean Chilli.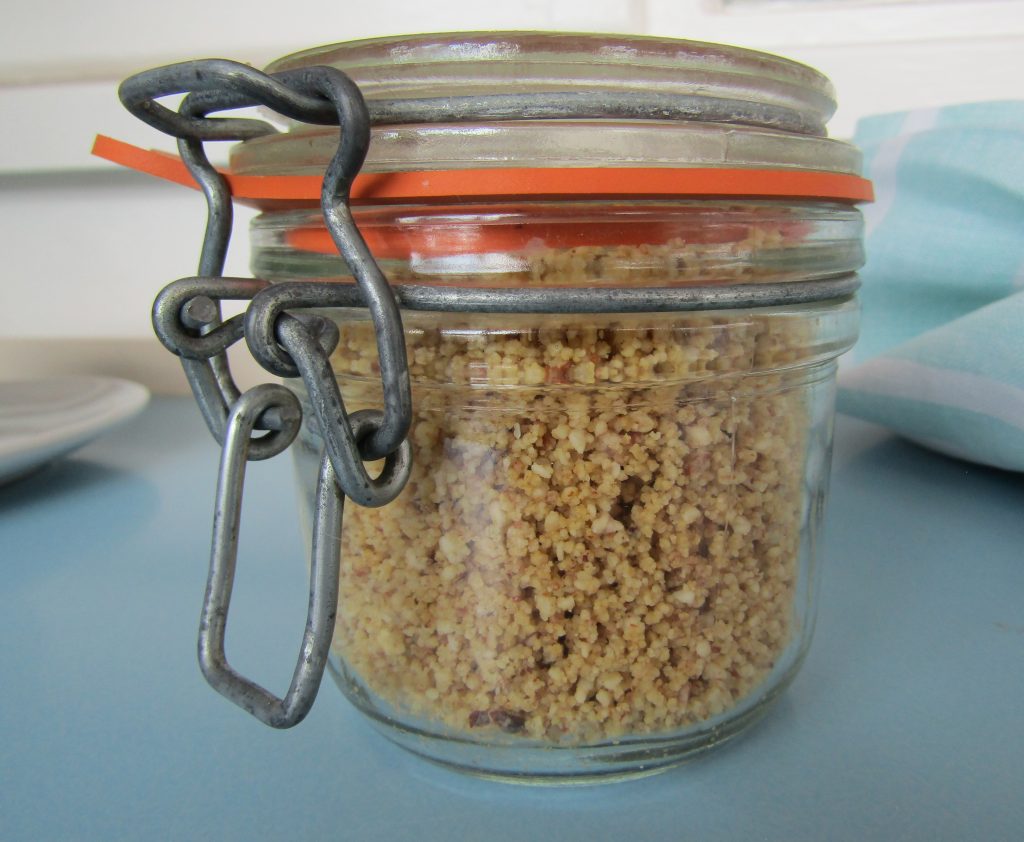 If you try the Plant Powered Parmesan, please let us know here in the comments. You can also tag a picture in Instagram and give us a like on Facebook.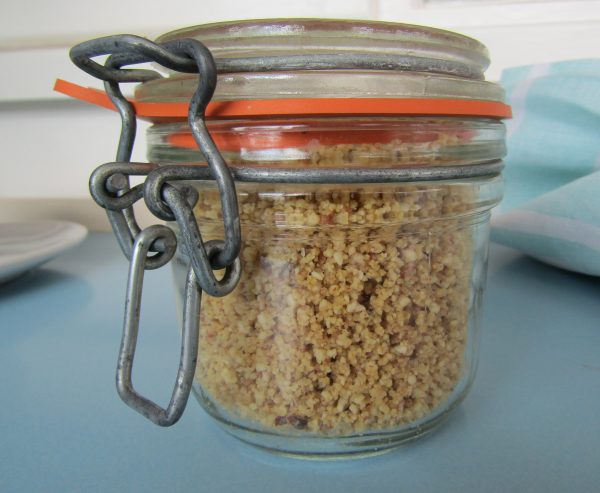 | | |
| --- | --- |
| | |
Add all ingredients to a Food Processor or Blender.

Blend until you you have a course powder.*

Transfer to an air tight container.
*The texture of your cheese will depend on the nuts that you use. Cashews and walnuts, for example, will make a much finer powder than almonds.
---
---