Arrabiata Sauce
A fantastic sauce with many uses. Tomatoes, Onion, Garlic, Oregano and Chilli. Simple and delicious.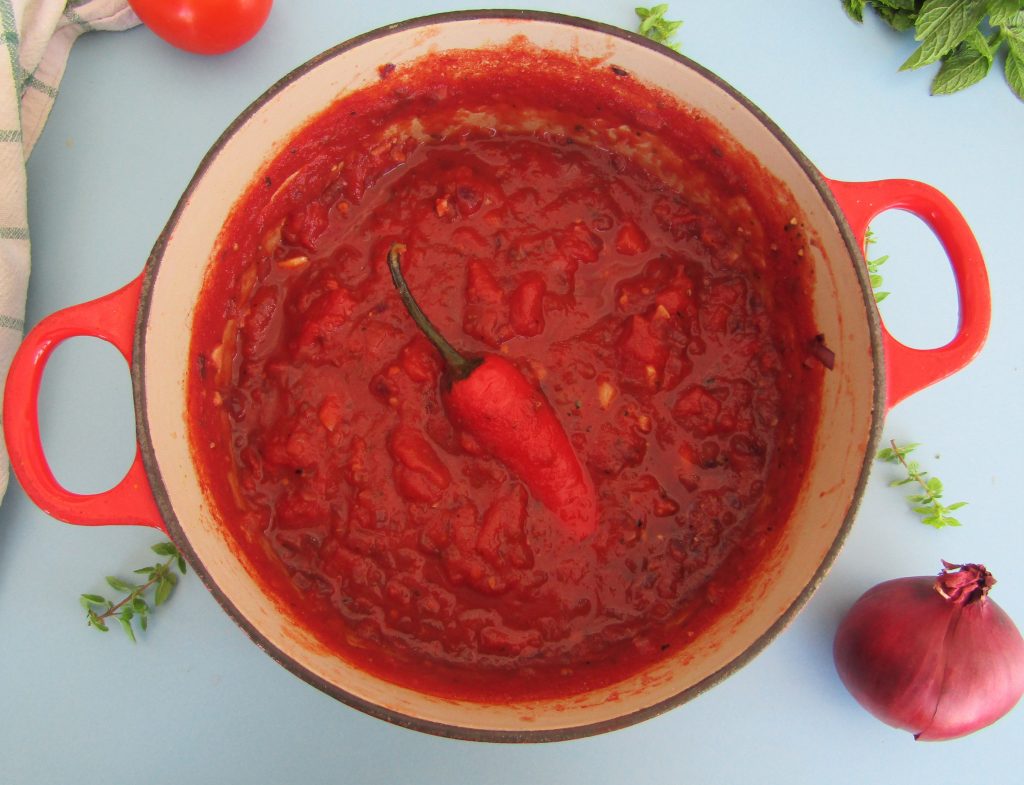 I have been making this sauce for my family for years. My children were weaned on it as babies and still love it now. It is very adaptable, the heat can be adjusted to suit individual preferences and the sauce can be used in a variety of ways.
Here are just a few:
As a pasta sauce – lovely with spinach and Plant Powered Parmesan.
Over vegetable noodles.
As a pizza sauce
With stuffed peppers.
With enchiladas.
It is super simple to make, has very few ingredients, keeps well in the fridge and it is great for making in large batches as it freezes and defrosts with no flavour deterioration. I always like to have some in the freezer to make into a quick dinner when I am pushed for time.
Tomatoes contain a compound called lycopene (which contributes to their red colour). Lycopene is said to reduce bad (LDL) cholesterol, which can reduce the risk of heart disease. Tomatoes are also a good source of vitamin K which is necessary for blood clotting and wound healing. There is also increasing evidence that vitamin K may be of benefit to bone and heart health. Cooking tomatoes is said to increase their antioxidants and the levels of lycopene.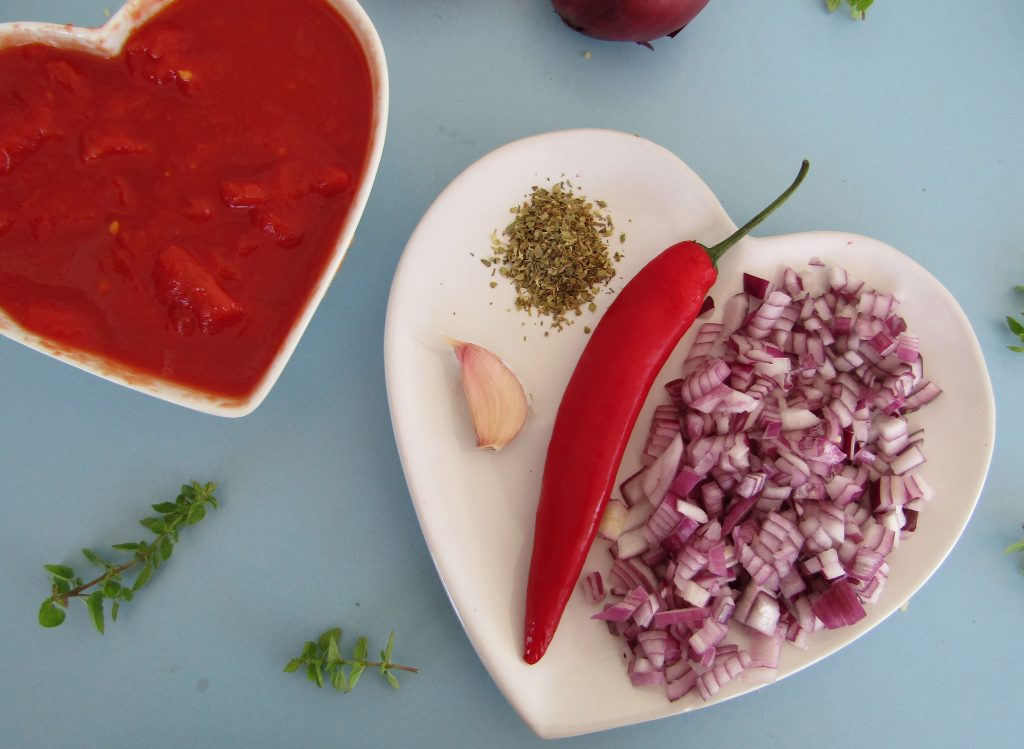 First the onion, garlic and oregano are cooked in a pan for a few minutes to soften. Tinned tomatoes are added along with a whole chilli which has been pierced a few times.
This is left to simmer and reduce for a while.
The chilli is removed, chopped and the desired amount added back in. The sauce is seasoned to perfection with salt pepper and a small amount of red wine vinegar.
Your sauce is ready for whatever you wish to use it for. It can also be divided into portions and frozen for up to 2 months.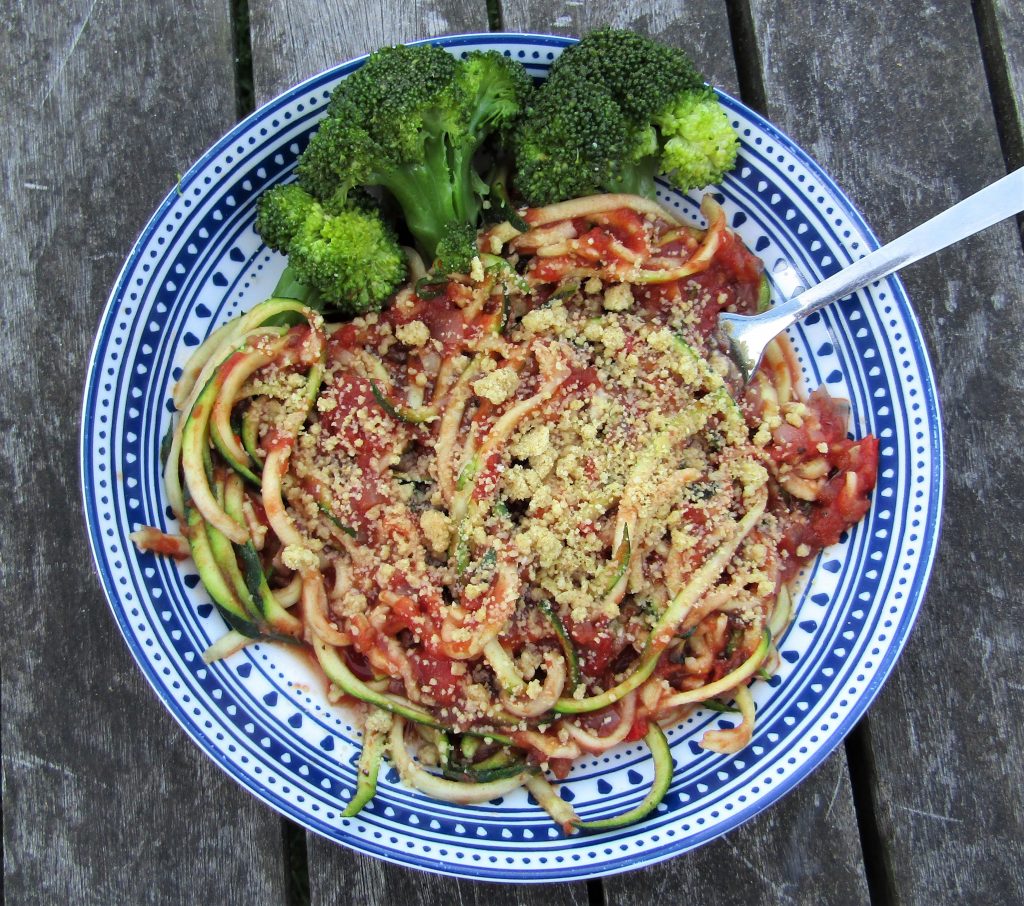 If you try my Arrabiata Sauce, please let me know here in the comments. You can also tag a picture in Instagram and give me a like on Facebook.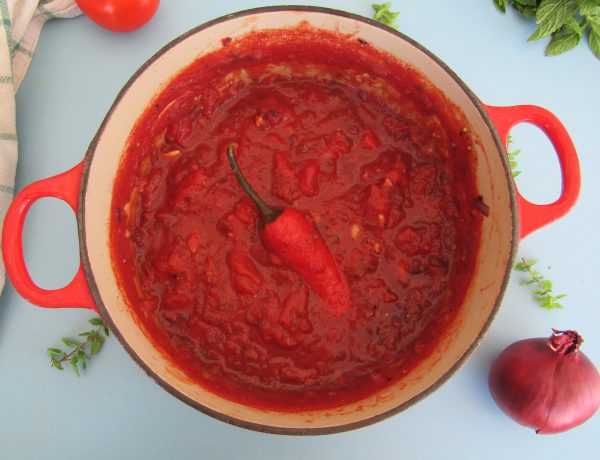 | | |
| --- | --- |
| | |
Place the Onion, Garlic and Oregano into a medium pan and sweat over a moderate heat for 5 minutes or so until softened.

Pierce the whole Chilli a few times, add to the pan and cook for a few minutes more.

Add the tinned tomatoes and season with Salt & Pepper. Bring to a simmer and cook for 30-40 minutes until thickened and reduced slightly.

Taste for seasoning and add 1 tsp Red Wine Vinegar. Taste again and add more vinegar if neccessary to balance the sauce.

Remove the Chilli and chop finely. Add the Chilli back to the sauce a little at a time, tasting as you go until the desired heat is obtained.

Serve immediately, store in the fridge for up to 7 days or freeze in portions for up to 2 months.
This makes 4-6 servings, depending on what you are using it for.
---
---