Spiced Roasted Cauliflower
If you haven't tried roasted cauliflower yet, then you have been missing out! A world apart from the ubiquitous steamed/boiled cauliflower, roasting brings out a sweetness and a depth of flavour in the cauliflower like no other cooking method.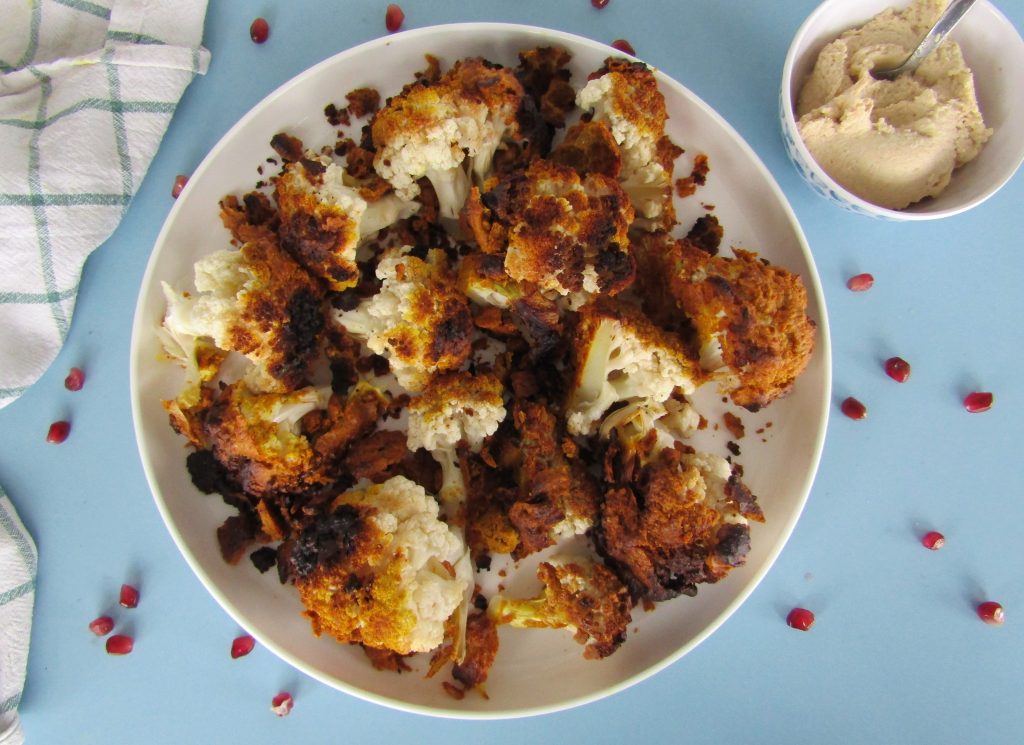 Cauliflower adores spices  – you wouldn't think so considering that we have been smothering it in a simple cheese sauce for years here in the UK, but if you consider some of the dishes of India for example, cauliflower is used in many spiced recipes to great effect.
Cauliflower is a cruciferous vegetable, a member of the brassica family. They are rich in phytonutrients, which are excellent for  cardiovascular, digestive, immune and inflammatory health. They are packed with antioxidants and are an excellent source of vitamin C, fibre and folate. Cauliflower also provides Sulforaphane, which helps to detoxify the liver.
According to Dr Greger of NutritionFacts.Org, we should be eating at least one serving of cruciferous vegetables each day, so get roasting those Caulis!
Spiced Roasted Cauliflower can be used in many ways:
I like to roast my cauliflower in halves or quarters, but if you are short of time, you can break it into individual florets or slice it into steaks, the choice is yours.
Instead of using oil to roast the cauliflower, I like to use tahini, thinned with a little plant milk. This not only gives a delicious flavour when combined with spices, it also provides a good source of healthy fats to the dish.
This dish is so simple to make, I often roast a couple of cauliflowers whilst I have the oven on and store them in the fridge to use with just about everything during the week. You can use any spices or blends that you wish, depending on what you are eating the cauliflower with.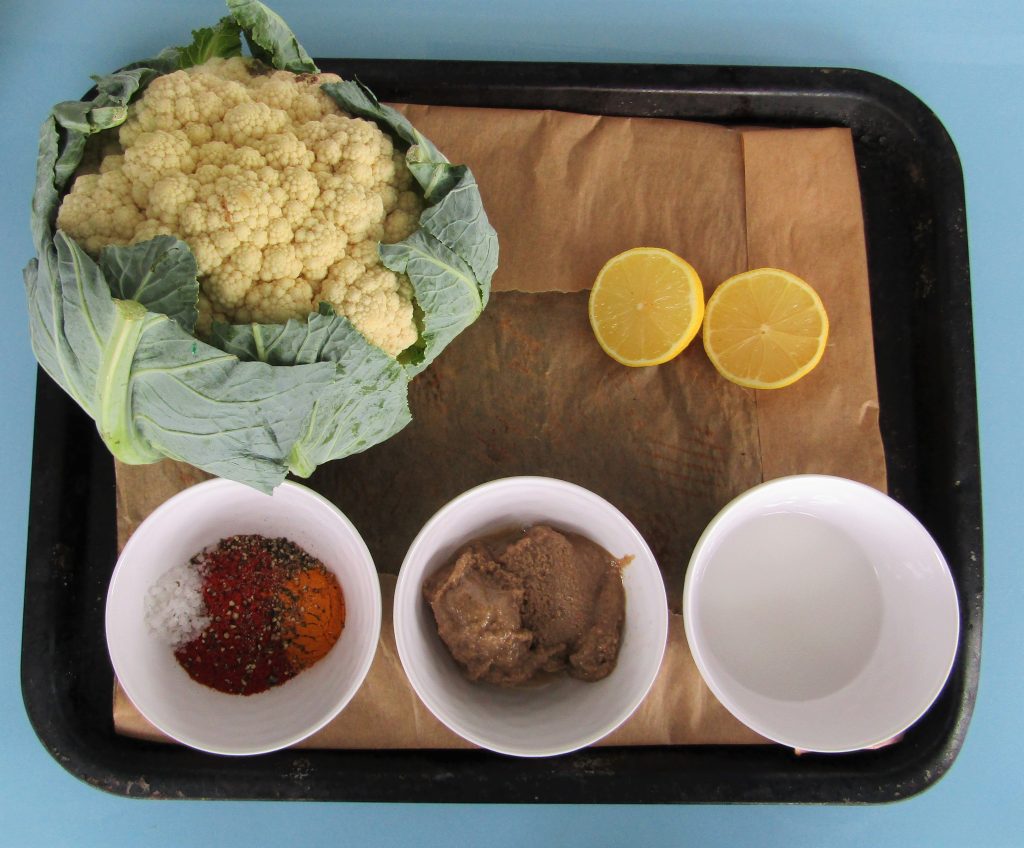 First the spices are mixed with the tahini and plant milk, plus a good squeeze of lemon.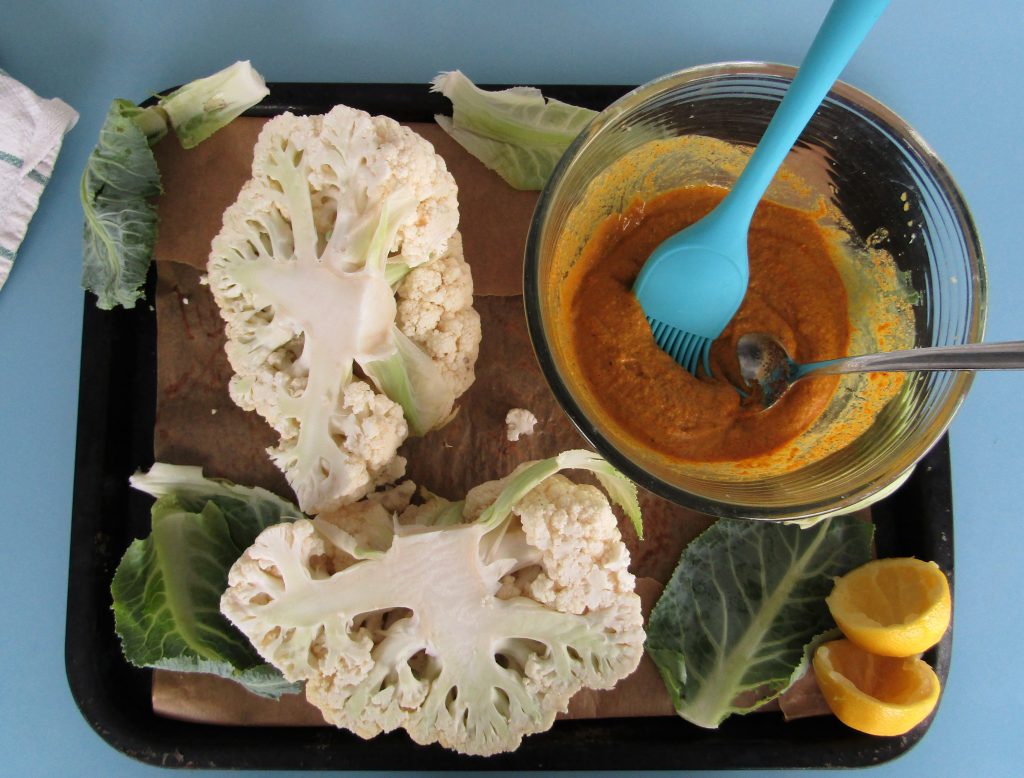 This thick mixture is then brushed all over the cauliflower (whole or pieces, as you wish). For maximum flavour,it is best if the marinade is pushed and brushed into all the crevices.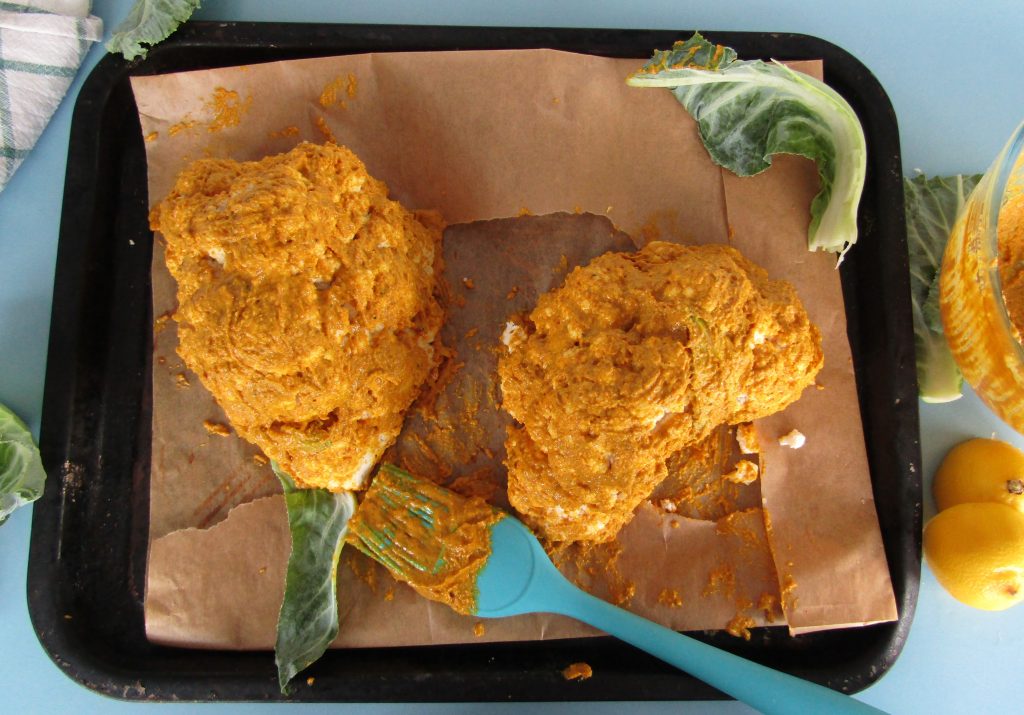 The cauliflower is then roasted until tender and delicious (I like it slightly charred in places).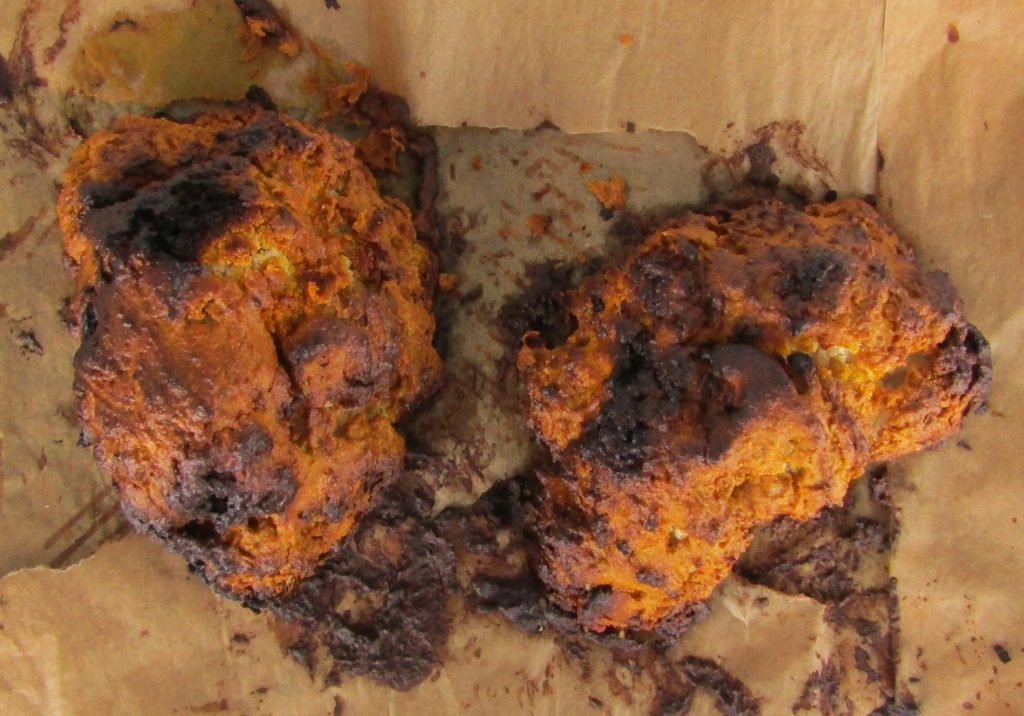 The cauliflower is ready to devour. Simple!
Spiced Roasted Cauliflower keeps fine in an airtight container in the fridge for up to a week. It reheats well.
If you try my Spiced Roasted Cauliflower recipe, please let us know here in the comments. You can also tag a picture in Instagram and give us a like on Facebook.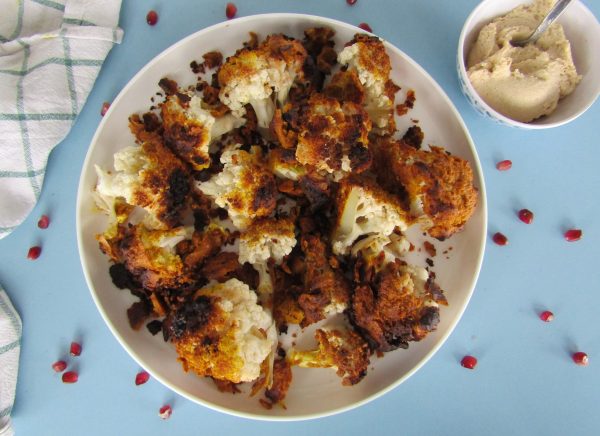 | | |
| --- | --- |
| | |
Preheat your oven to 220c/200c fan/430f/Gas 7.

Chop your Cauliflower in half or quarters, slice it into steaks or break it into florets. The leaves and stalk are also delicious roasted, so feel free to include those.

Mix the Tahini, Milk, Spices, Seasoning and Lemon juice together until smooth and thick.

Brush the marinade all over the Cauliflower, ensuring to push it into any crevices. It may be easiest to do this with your hands in a bowl, especially if coating individual florets.

Place the Cauliflower onto a lined tray and roast for 20-60 minutes, depending on the size of the Cauliflower pieces. It is ready when it is tender when inserting a sharp knife. I like my Cauliflower to be slightly charred in places.
---
---